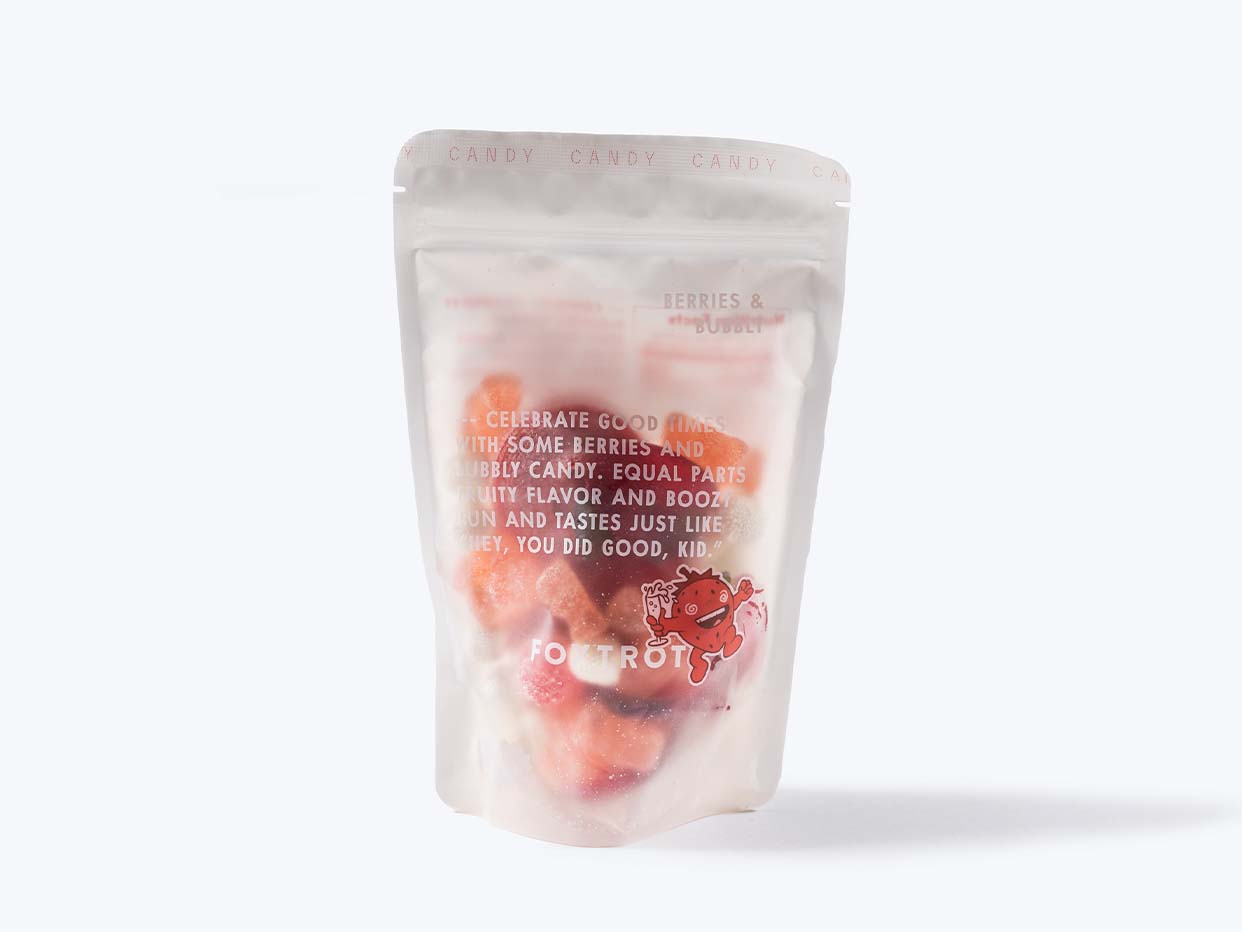 Foxtrot Berries & Bubbly Gummy Mix
$6.00  ·  

9 oz
30 min delivery · 5 min pickup
Contains strawberry rolls, strawberries, sour Prosecco gummy bears, Champagne bubbles, strawberry vanilla drops.
Why You'll Love It:
Celebrate good times with some berries and bubbly. This mix is equal parts fruity flavor and boozy fun to help you "hey, you did good."
Perfect for:
A nice pick-me-up
some payday-treat-myself
A special occasion
You Might Also Like...