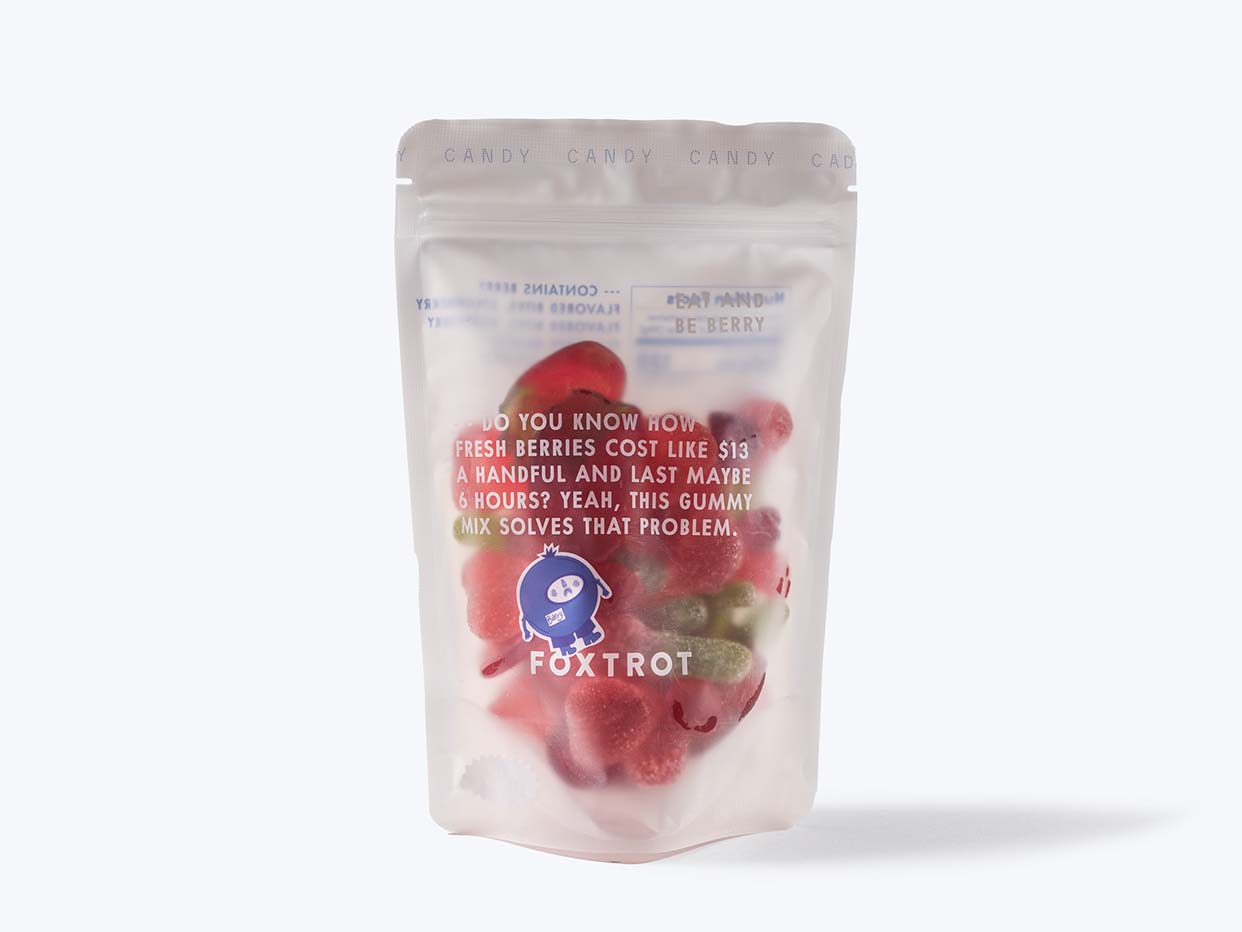 Foxtrot Eat & Be Berry Gummy Mix
$6.00  ·  

9 oz
30 min delivery · 5 min pickup
Contains berry bites, sour strawberry apple wrenches, sugar love gummy hearts, and sweet strawberries.
Why You'll Love It:
Do you know how fresh berries cost like $13 a handful and last maybe 6 hours? Yeah, this gummy mix solves that problem.
Perfect for:
some payday-treat-myself
Satisfying my Sweet Tooth
You Might Also Like...