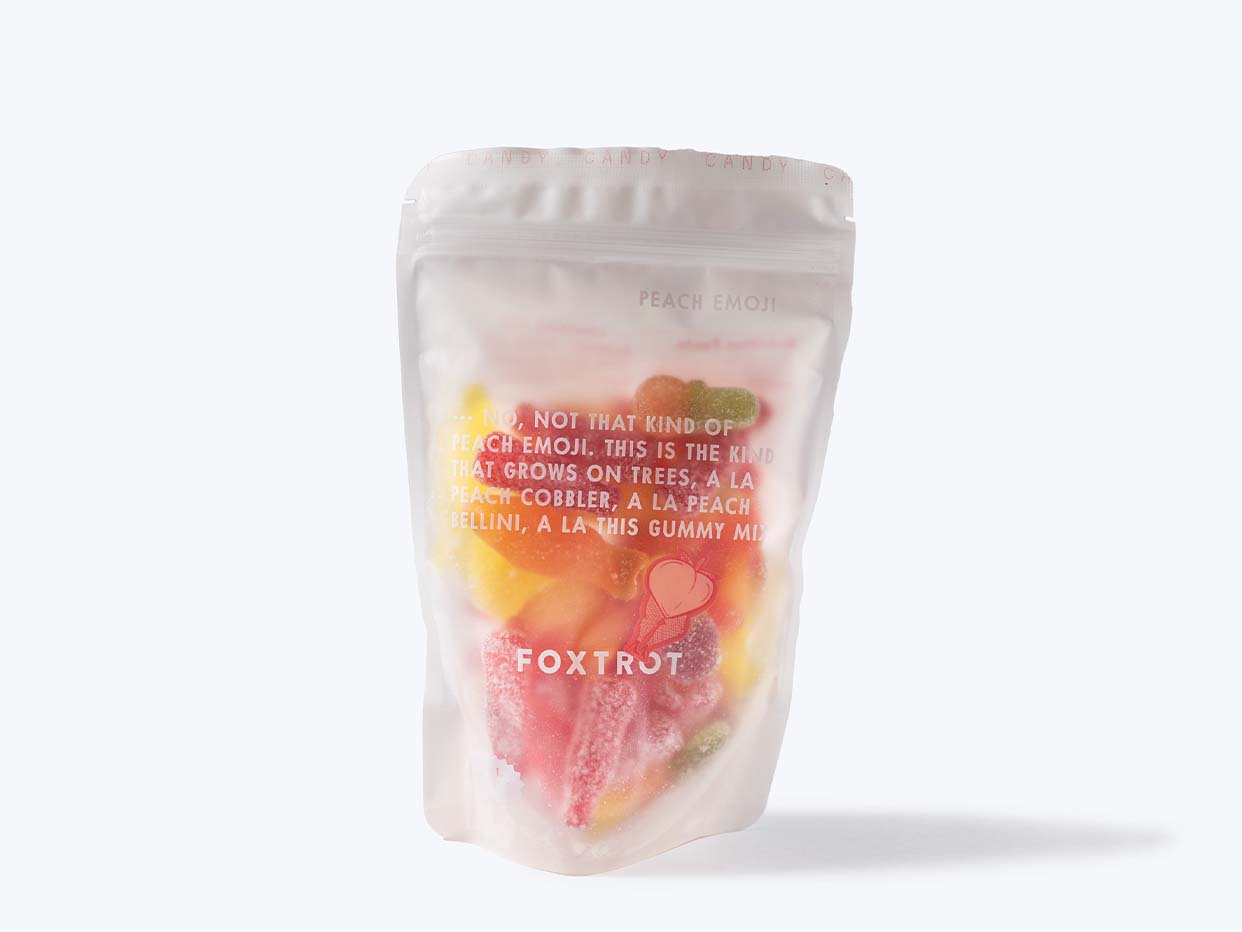 Foxtrot Peach Emoji Gummy Mix
$6.00  ·  

9 oz
30 min delivery · 5 min pickup
Contains scandy fish, peach lips, sour mini dummy, and strawberry laser beams.
Why You'll Love It:
No, not that kind of peach emoji. This is the kind that grows on trees, a la peach cobbler, a la peach Bellinis, a la this gummy mix.
Perfect for:
some payday-treat-myself
Satisfying my Sweet Tooth
Upping my pantry game
You Might Also Like...