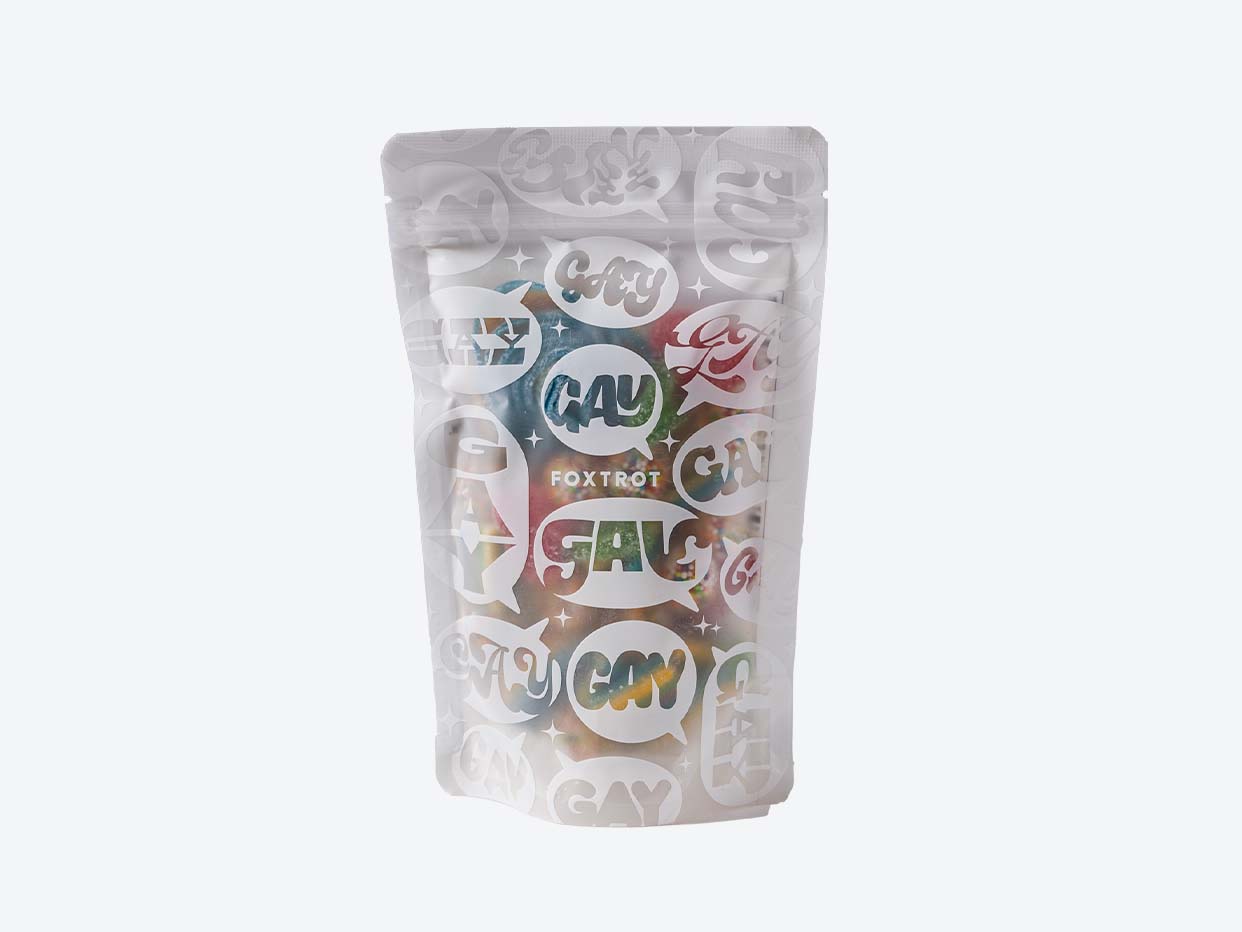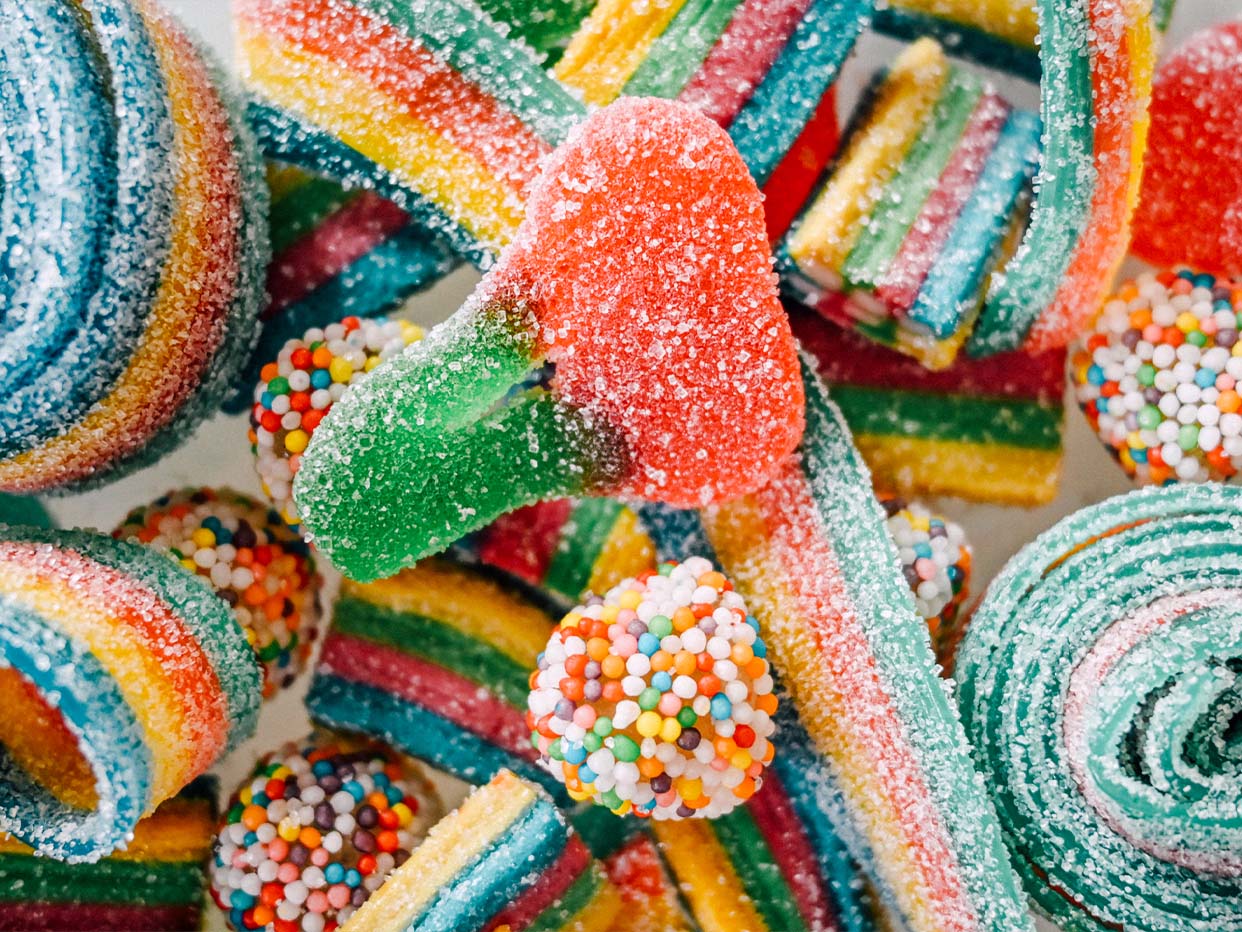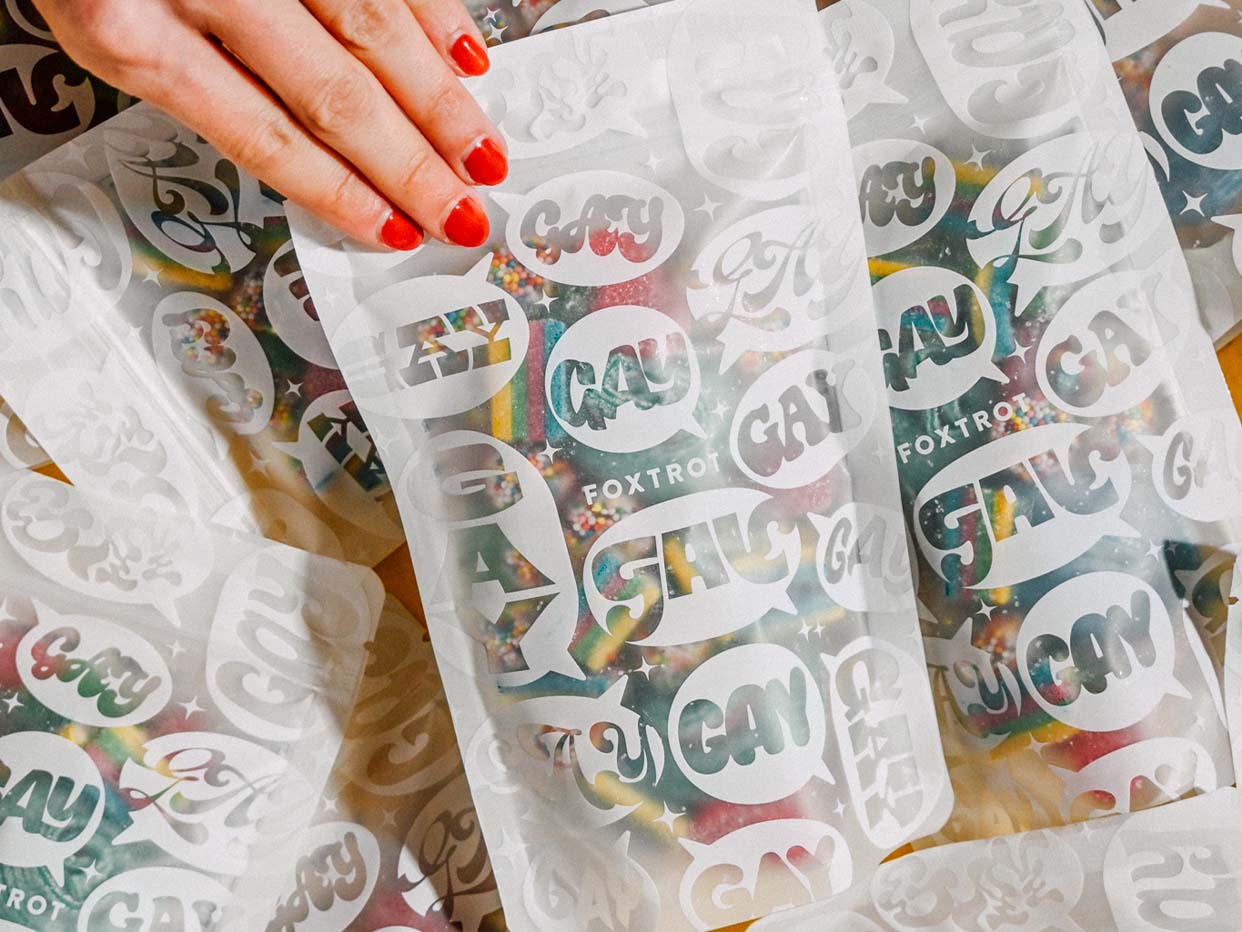 Foxtrot Say Gay Gummy Mix
$6.00  ·  

9 oz
30 min delivery · 5 min pickup
A custom Gummy Mix made as part of our 'Say Gay' Series for Pride Month with design by graphic artist, Dan Polyak. Features all of the colors and textures of the rainbow, like rainbow bricks and rolls, cherry gummies, and crunchy rainbow drops. 100% of total sales from the 'Say Gay' Series goes to GLSEN and The Brave Space Alliance: LGBTQ+ organizations dedicated to social change and combative action on behalf of the Queer community and LGBTQ+ youth.
Why You'll Love It:
Because all the best candy is rainbow. Plus we love Dan's design. Amidst current issues facing the Queer community, Dan's label is a fun yet bold reminder that 'Gay' is here to stay! So while you're snacking on your next favorite summer treat, know that 100% of sales—every penny!—is donated on behalf of advocacy for gender expression and identity for Queer youth.
You Might Also Like...