Foxtrot x Big Fat Cookie - Candy Bar Toffee Cookie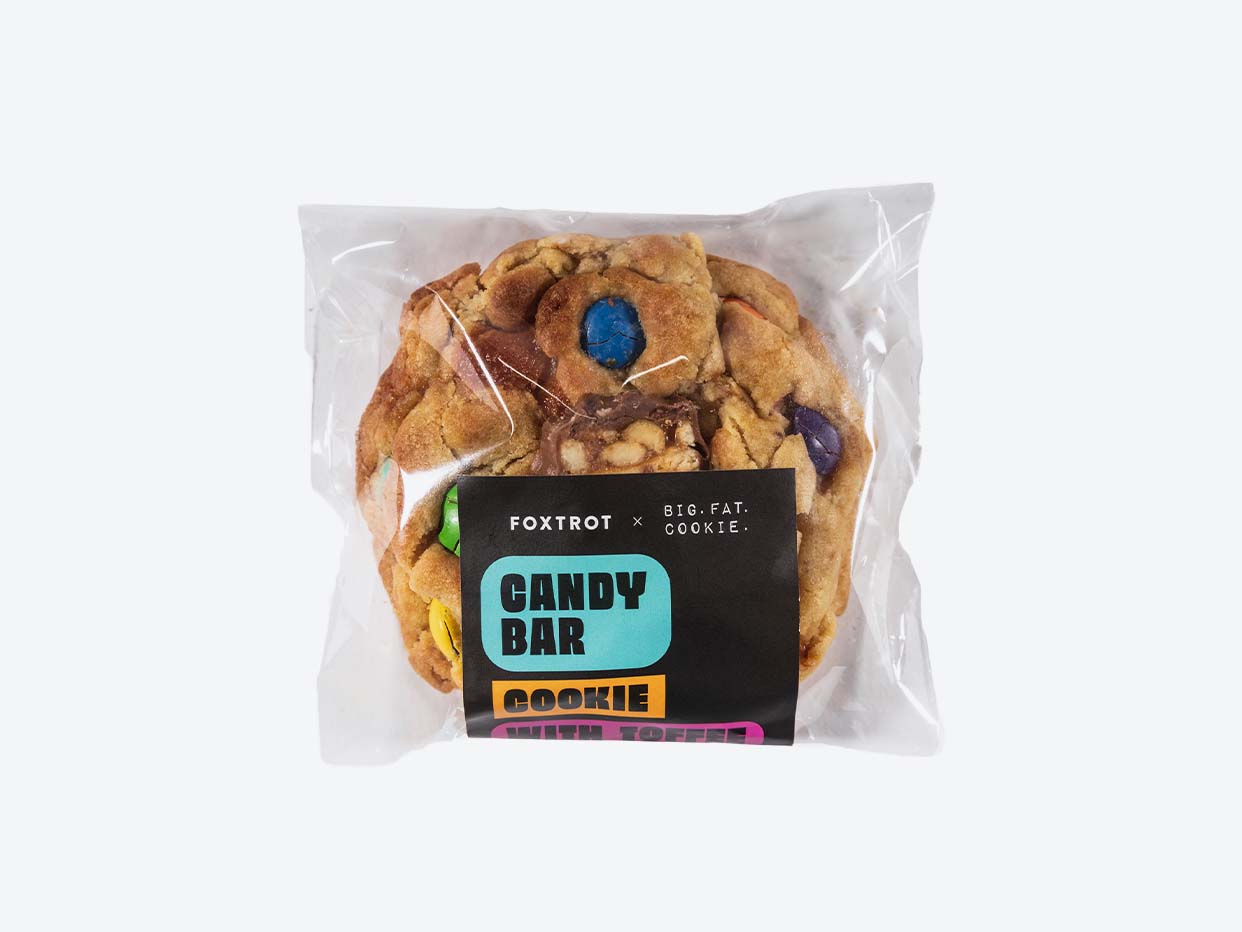 Foxtrot x Big Fat Cookie - Candy Bar Toffee Cookie
30 min delivery · 5 min pickup
A Foxtrot x Big Fat Cookie collab featuring their Candy Bar cookie with chunks of toffee.
Why You'll Love It:
Is it a cookie imitating a candy bar, or a candy bar imitating a cookie? Either way, it's definitely high art. Two friends and native Chicagoans have poured their creativity and love of baking into amazing, handmade, small-batched cookies. Inspired by family recipes and their own ingenuity, Big Fat Cookie packs big fat flavor into every bite.
About the brand
Big Fat Cookie
Chicago born and baked Big.fat.cookies are made in very small batches with the greatest attention to every single detail, from individually hand forming each cookie to adding individual chocolate chips to make sure the finished product looks perfect.