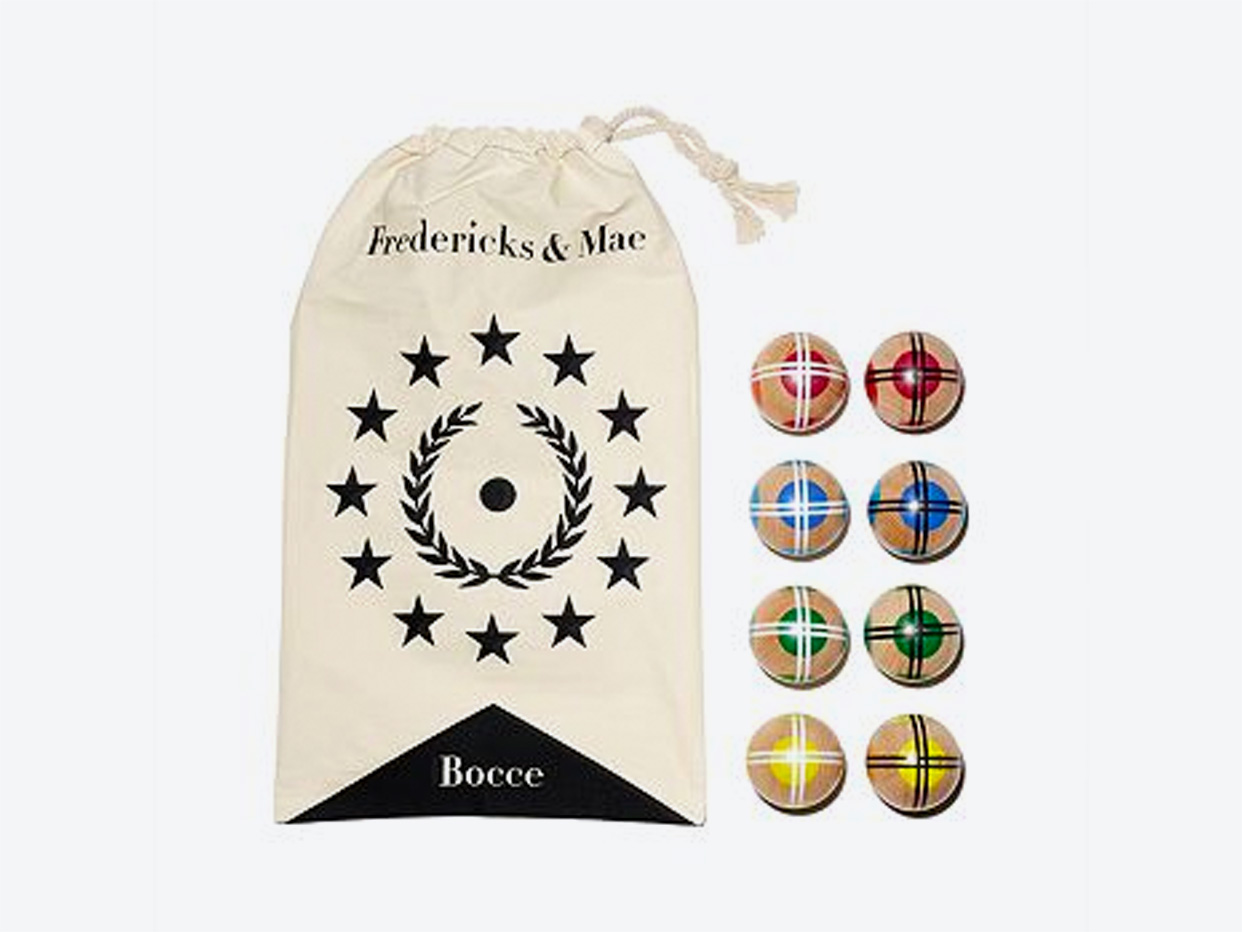 Fredericks & Mae - Bocce
A designer Bocce set consisting of 8 painted wooden balls, 1 jack, and a carrying bag. Bocce is a ball sport belonging to the Boules sport family and is closely related to bowls and pétanque—but the basic idea is consistent: throw a big thing at a small thing, and closest ball wins!
Why You'll Love It:
Fredericks & Mae is a full-on design studio who's bread and butter is in gifting. 365 days a year we trust them for occasions big and small, and you can bet nothing's changed for fun-in-the-sun season. Bocce is best played with friends, an aperitif in one hand, and the sun in your face.