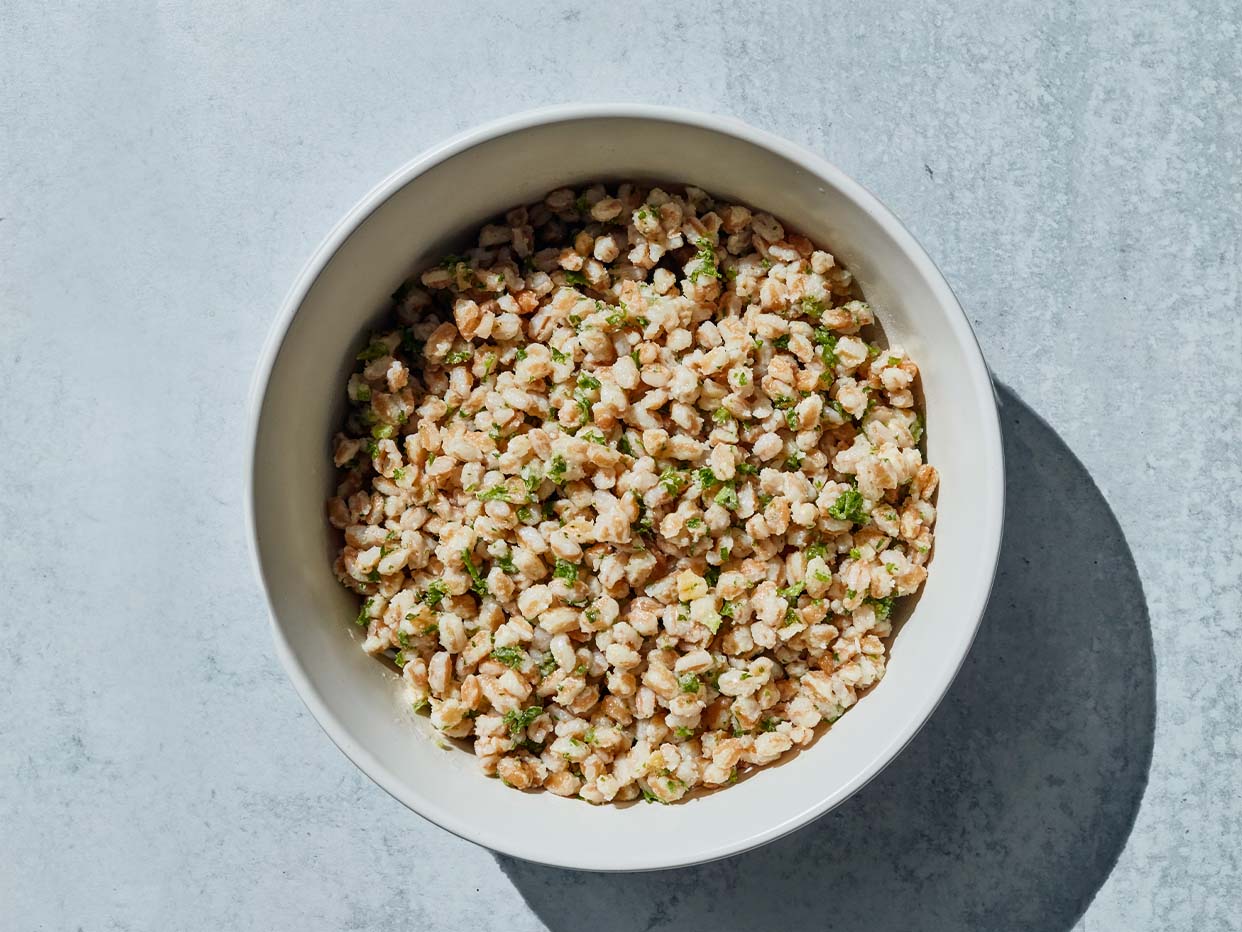 Garlicky Farro
30 min delivery · 5 min pickup
Fresh cooked farro grains tossed in garlic butter and parsley. Arrives room temperature with heating instructions.
Why You'll Love It:
Who said pasta is the only worthy meal base? Farro is the pearl-like superfood that could. So we coat ours in a sheen of garlic butter and fresh herbs for some pop. Nutty, aromatic, comforting—just reheat and chow down.
Ingredients
Farro, garlic butter, parsley.




Preparation Instructions
Microwave on medium for 3 minutes with one corner of lid cracked open or place in saute pan for 3 minutes on medium heat.