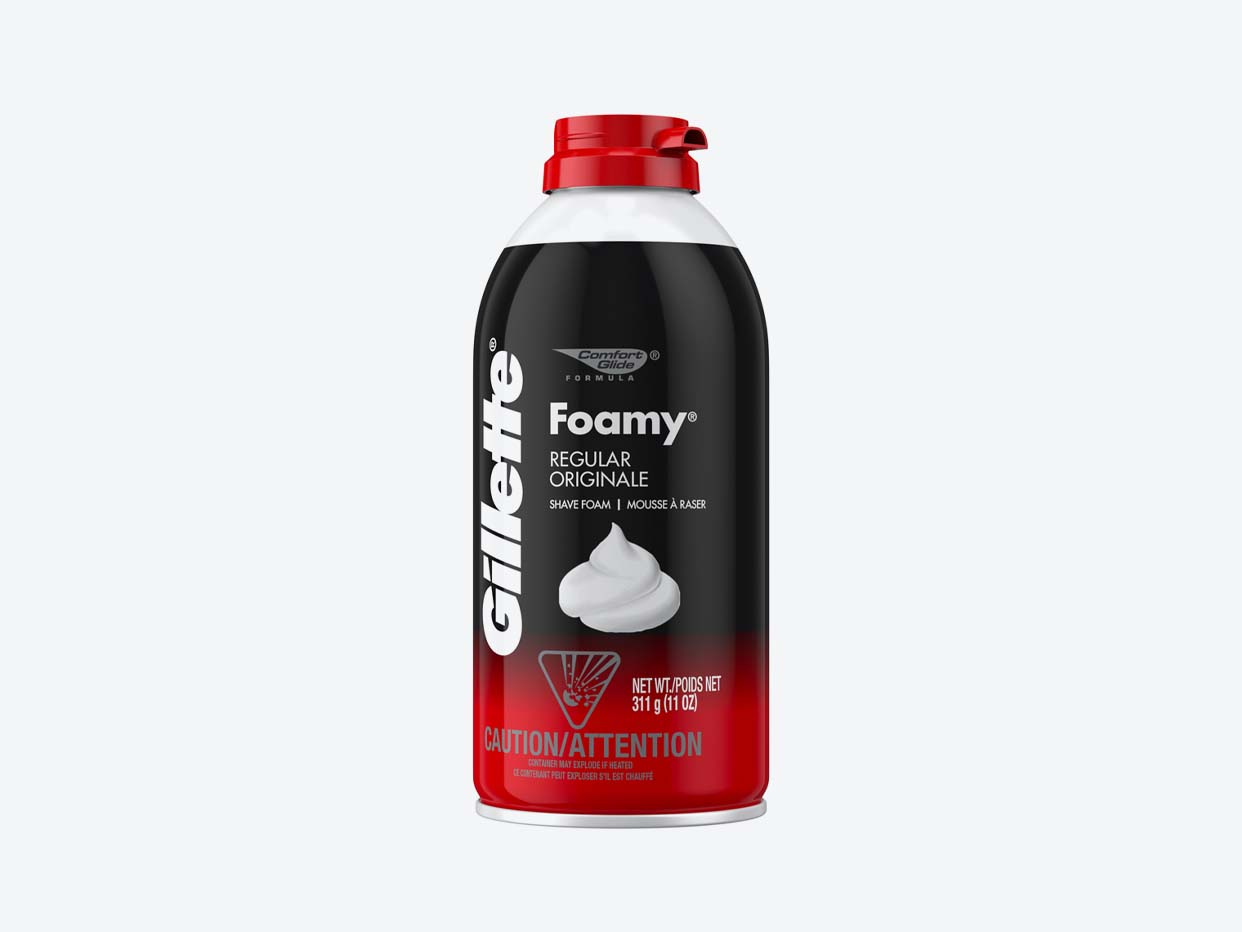 Gillette Foamy Regular Shaving Cream 11 oz
$2.99  ·  

11 oz
30 min delivery · 5 min pickup
Gillette Foamy Regular shaving cream provides a thick, extra rich, creamy lather for a close, comfortable shave. This Foamy shaving cream spreads easily across your face and rinses clean leaving skin feeling soft and smooth. The Comfort Glide formula reduces friction while shaving.
Why You'll Love It:
This isn't the 1800s, don't spend your precious time working up a lather! This foaming formula reduces friction, protects against irritation, and hydrates your skin. In short: less time and energy spent on your shaving routine.
You Might Also Like...