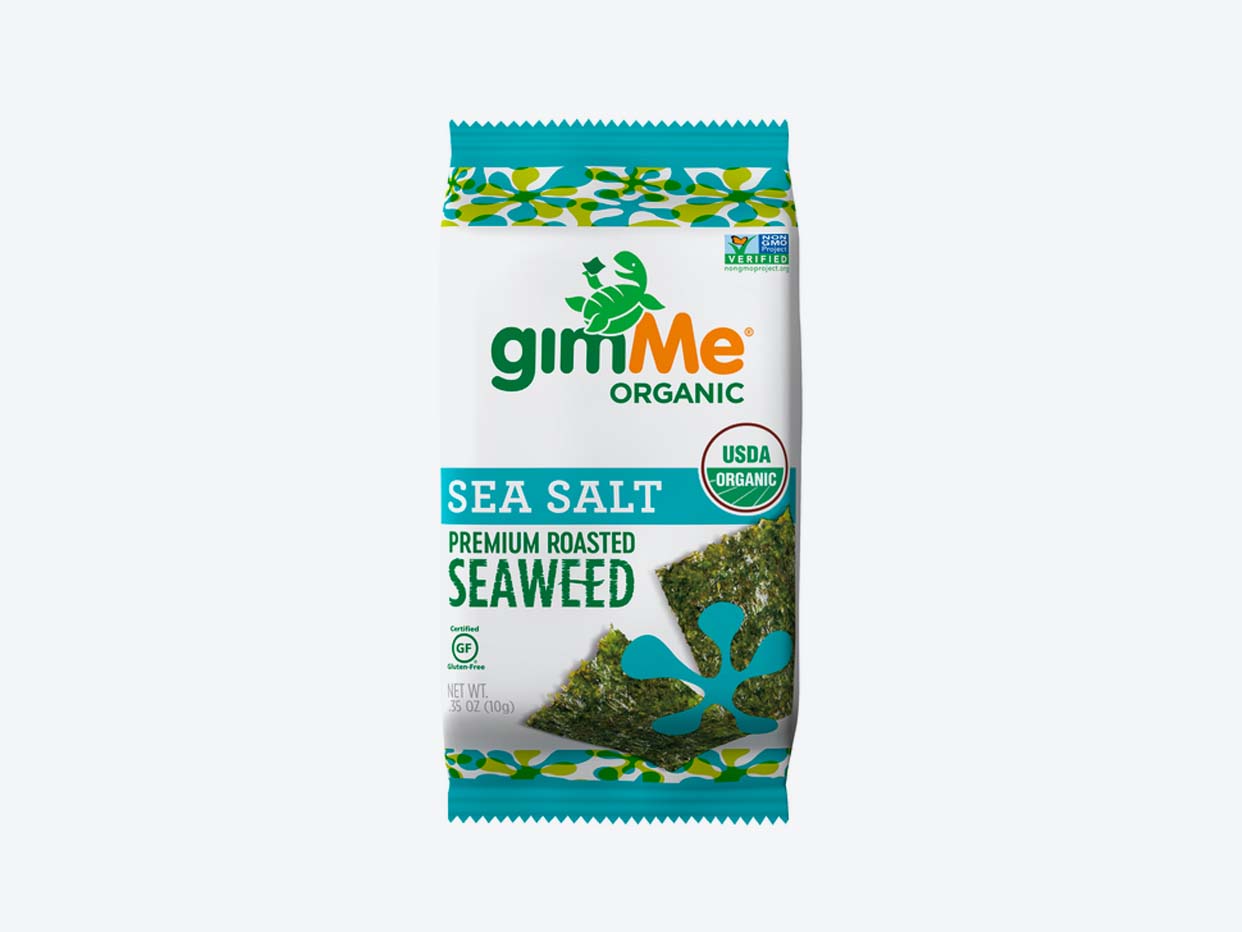 Gimme - Roasted Seaweed, Sea Salt
$2.99  ·  

.35 oz
30 min delivery · 5 min pickup
Premium organic seaweed, roasted to a crisp in sunflower oil, and seasoned with a pinch of sea salt.
Why You'll Love It:
We love it when the simple things are the most delicious. In just three ingredients we've got a vegetal, salty, and satisfyingly crunchy snack that's fit for any time of day.
You Might Also Like...