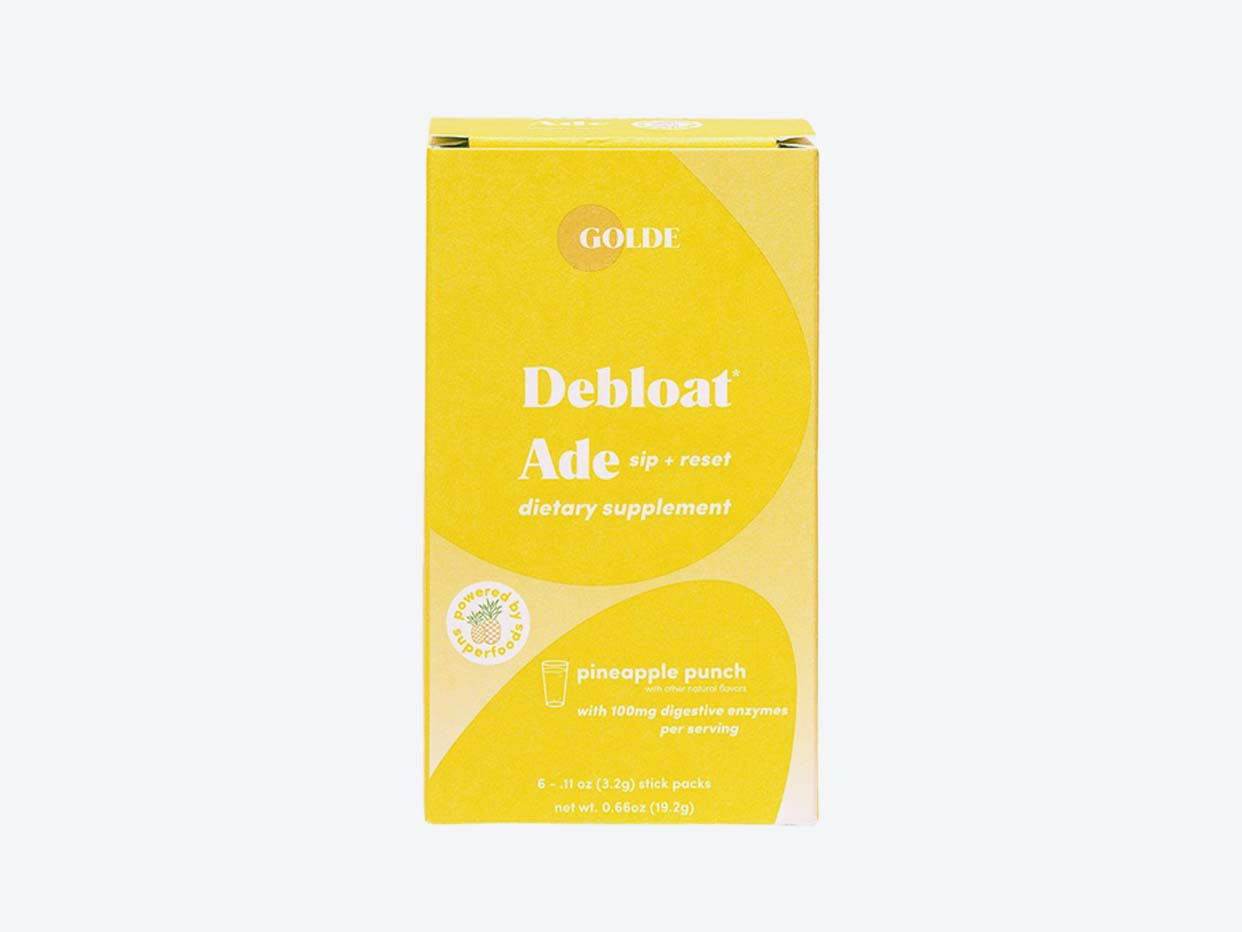 Golde - Debloat Ade, Pineapple
$18.49  ·  

6 - 2.4 g packets
30 min delivery · 5 min pickup
Organic, vegan-friendly debloat ades boosted with pineapple enzymes to support digestion and de-bloating, and probiotics and ginger root to support gut health. Contains six single-serving packs. Made with coconut.
Why You'll Love It:
This is the like selfless, supportive friend but for your gut. Superfoods are out here doing the most for us when we're feeling bloated and lethargic, so after a big meal simply add one of these babies to 6 to 8 ounces of cold water, stir well, and sip in better.
Perfect for:
Meeee Time
Upping my pantry game
You Might Also Like...