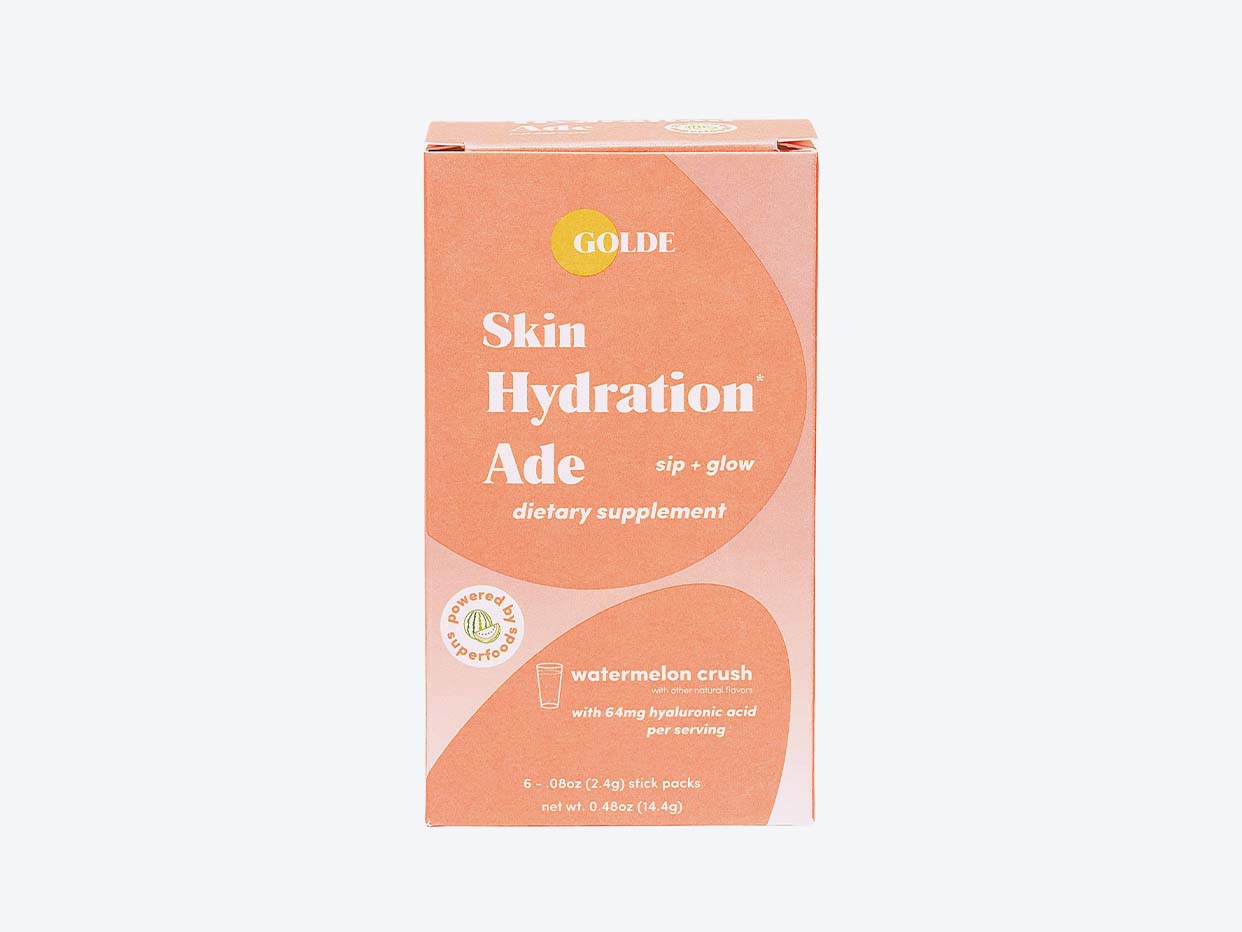 Golde - Skin Hydration Ade, Watermelon
$18.49  ·  

6 - 2.4 g packets
30 min delivery · 5 min pickup
Organic, vegan-friendly skin hydration ades made with real pomegranate, amla berry, and schisandra berry for antioxidants, and boosted with plumping hyaluronic acid. Contains six single-serving packs. Made with coconut.
Springy, plumped up skin is now a few sips away. Don't get us wrong, this isn't totally subbing out our skin care routine. But it's surely a delicious, quick-fix, no-fuss way to help on those hectic mornings and evenings when there's no time for the whole procedure. So we reach for Golde: the easiest glow, elasticity, and hydration support in a powder. Just add to a 8oz cup of water.
Perfect for:
Meeee Time
Upping my pantry game
You Might Also Like...