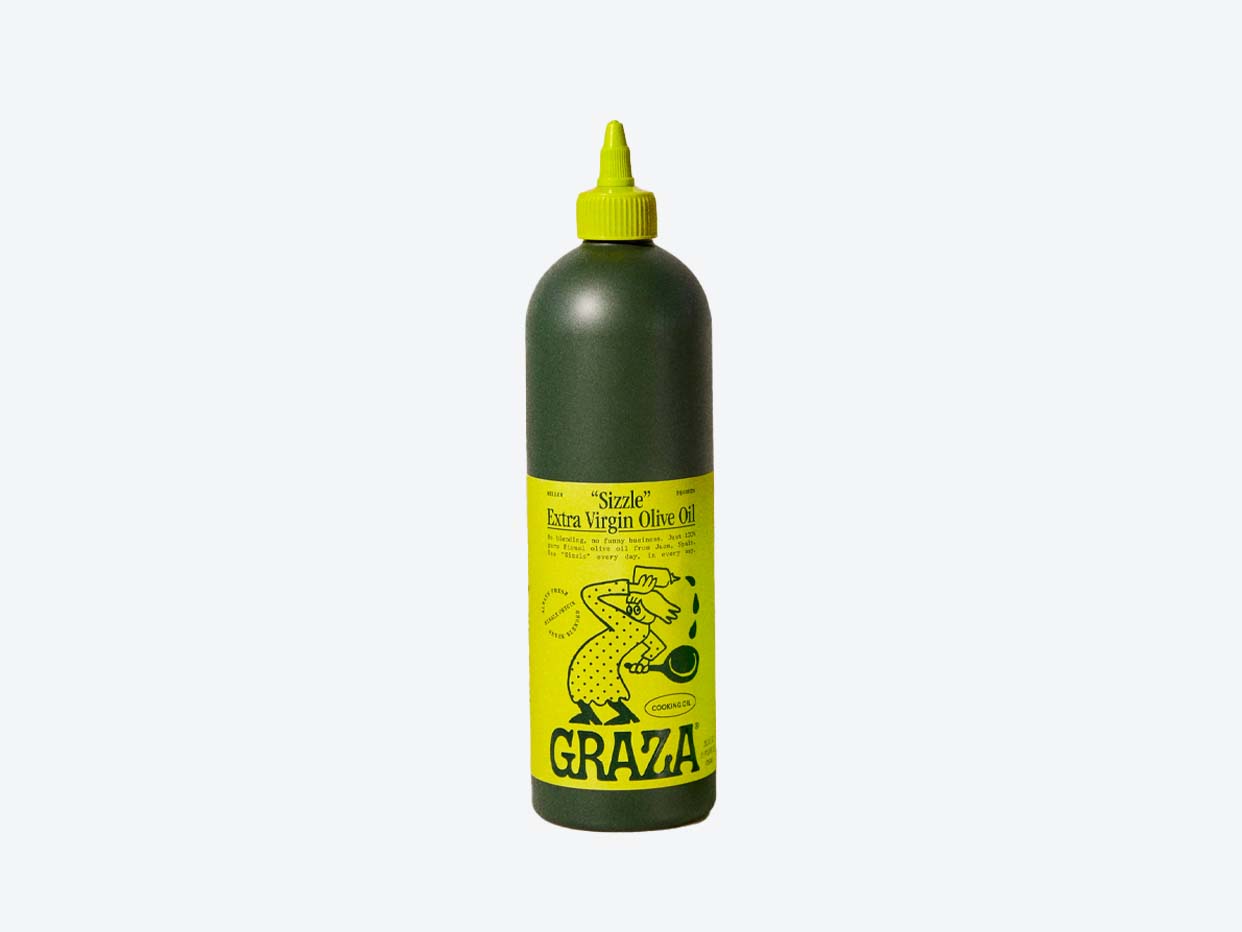 Graza - Sizzle
$15.99  ·  

25.3 oz
30 min delivery · 5 min pickup
High-quality cooking EVOO made from 100% Picual olives from Jaen, Spain, the region where over half the world's olive oil is produced. Harvested in November and December, when the olives are more mature.
Why You'll Love It:
Before we hear, "EVOO isn't for cooking", know that Graza harvests from the super stable, super mellow Picual olives: olives that were born for heat. It's still 100% EVOO, but they're picked at peak season for a mellow, versatile use case. So go ahead, squeeze it on the chicken cutlets, sheet pan veggies, and fried rice.
You Might Also Like...