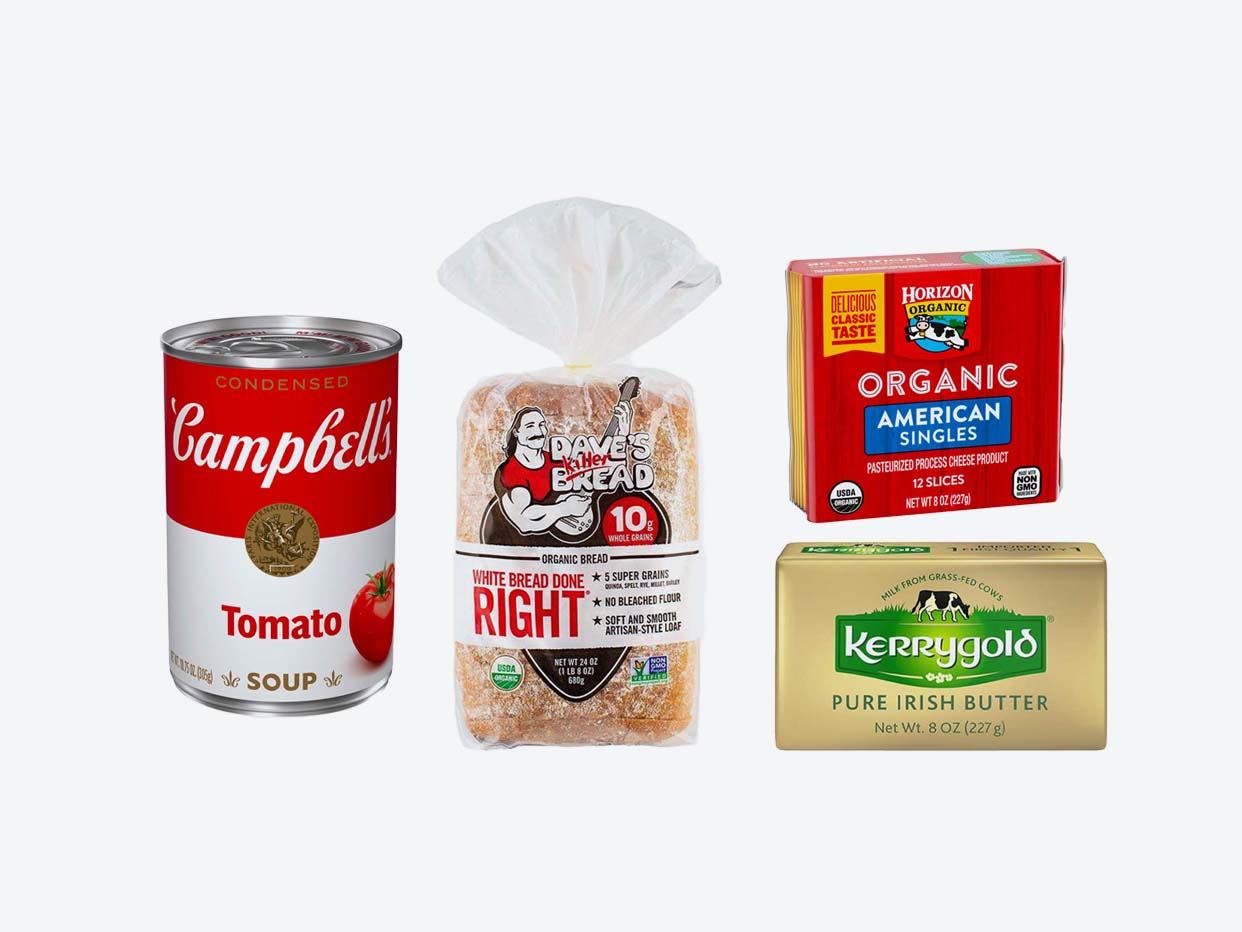 Grilled Cheese & Tomato Soup
$18.90  

$21.00

  ·  

1 Bundle
30 min delivery · 5 min pickup
Current offer:
10% off Full Meal Bundles
It's grilled cheese night, and we're doing it with some classics mixed with some new faves. Dave's Killer Bread is the country's #1 bread for super grains and superior taste. Kerrygold is browning both sides in pure Irish bliss. Horizon Organics is providing all the melty, savory cheesy stretches that taste as good as they look. And finally, soup: it's gotta be Campbell's tomato every time.
Why You'll Love It:
The comfort duo that rivals mac and cheese, PB&J, and apple pie and ice cream: this is the quintessential grilled cheese and tomato soup. Campbell's is keeping it classic and nostalgic on the base so we can make room for Dave's absolutely killer super-grain bread. Horizon Organics is up-leveling gooey American cheese with premium ingredients, and Kerrygold is toasting our affair. Even on scorching hot days, we love this combo every once in a while. So does now sound good?
Perfect for:
Making something extra delicious