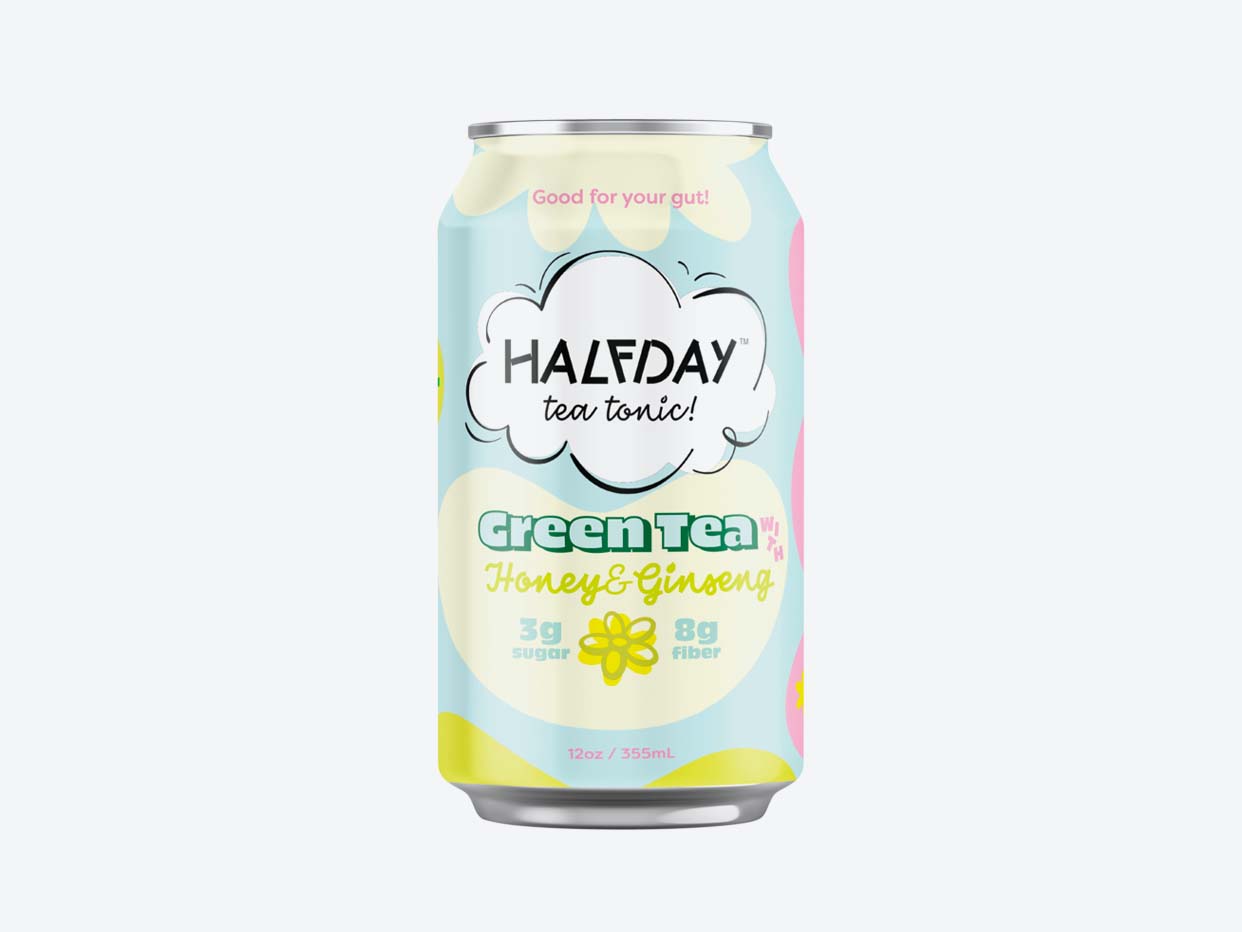 Halfday Tea Tonic - Green Honey Ginseng Tea
$3.49  ·  

12 oz
30 min delivery · 5 min pickup
For green tea lovers everywhere. Rich in antioxidants, ginseng also supports memory and focus. With plant fibers to support gut health, and only three grams of sugar, this 12oz can is the perfect pick-me-up. Paleo-friendly, vegan, made with organic tea.
Why You'll Love It:
Inspired by his own history of digestive disease, Halfday founder Kayvon set out to make an iced tea that was both healthy and delicious. He believed that prioritizing health shouldn't mean sacrificing flavor. So go on, have a Halfday. You deserve it.
You Might Also Like...