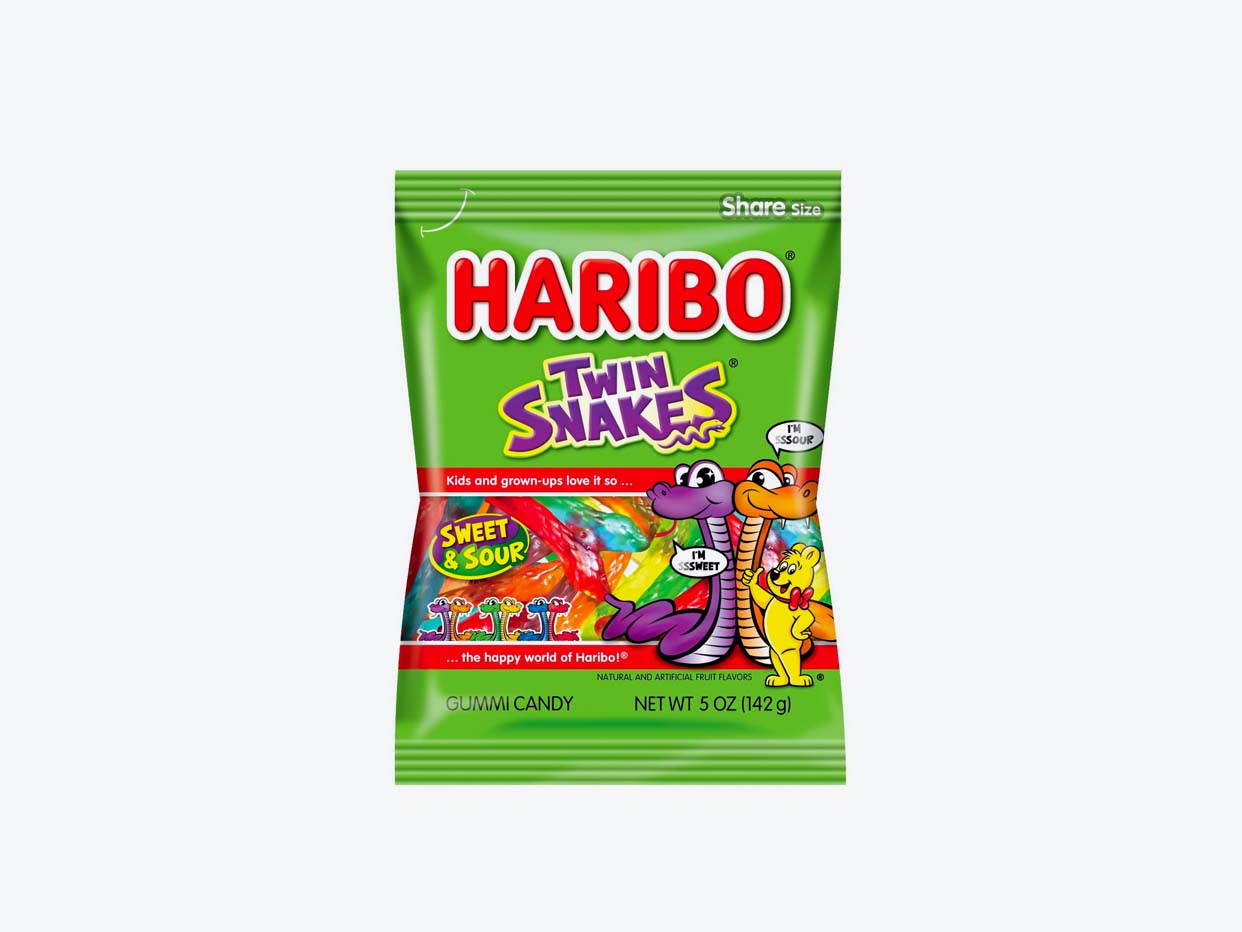 Haribo Twin Snakes
$1.99  ·  

5 oz
30 min delivery · 5 min pickup
The solution to your "sweet or sour?" dilemma. Haribo Twin Snakes are a chewy gummy candy, with one side being sour, and the other sweet. No need to choose–enjoy both today.
For over 100 years, Haribo has been providing gummy candies all over the world. Starting off in a home kitchen, Haribo has grown into an international brand. But their quality and flavor remain unchanged.
You Might Also Like...