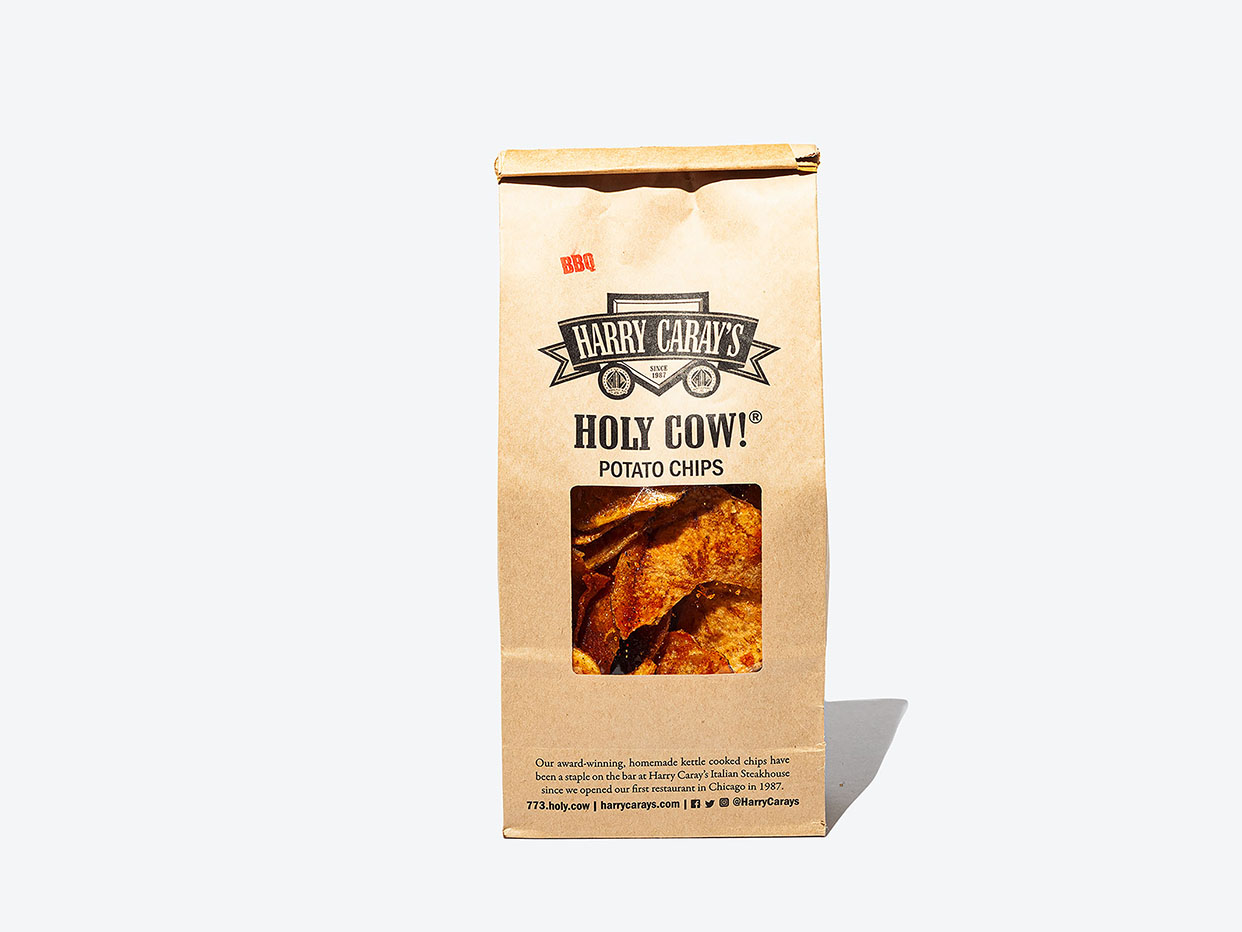 Harry Caray's - BBQ Holy Cow! Potato Chips
$6.89  ·  

3.5 oz
30 min delivery · 5 min pickup
This Chicago-original was selected as the "Best Munchie in America" by Reader's Digest. These all natural, kettle-cooked potato chips are hand-cooked daily with a blend of savory, natural BBQ spices.
Why You'll Love It:
These are a fantastic as Will Ferrell's impersonation is iconic. Super crunchy, super savory, plus they're served along side juicy tenderloins at Harry Caray's award-winning steakhouse: what more can you need from a snack chip?
You Might Also Like...