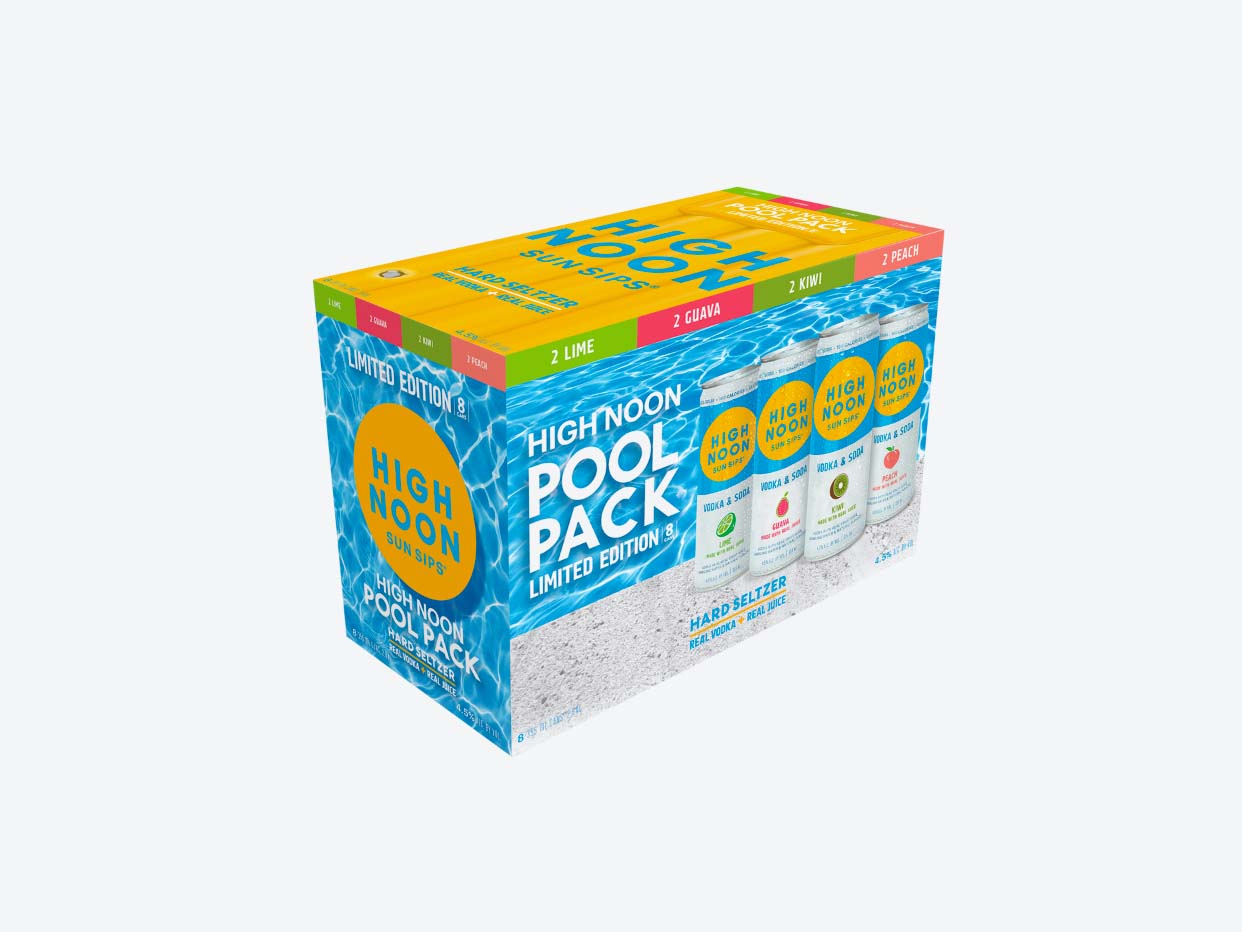 High Noon - Pool Pack Variety 8pk
$18.99  ·  

8 - 12 oz cans
30 min delivery · 5 min pickup
Variety pack of hard seltzers perfect for enjoying poolside. Made with vodka, sparkling water, and real fruit juice. No sugar added and gluten-free. Flavors include Lime, guava, kiwi, and peach.
Why You'll Love It:
What makes High Noon different from other seltzer brands? For starters, they only use real vodka and real fruit juice in every seltzer they make. With a variety of fresh fruit flavors to choose from, High Noon is there for every happy hour, pool party, and everything in between.
You Might Also Like...