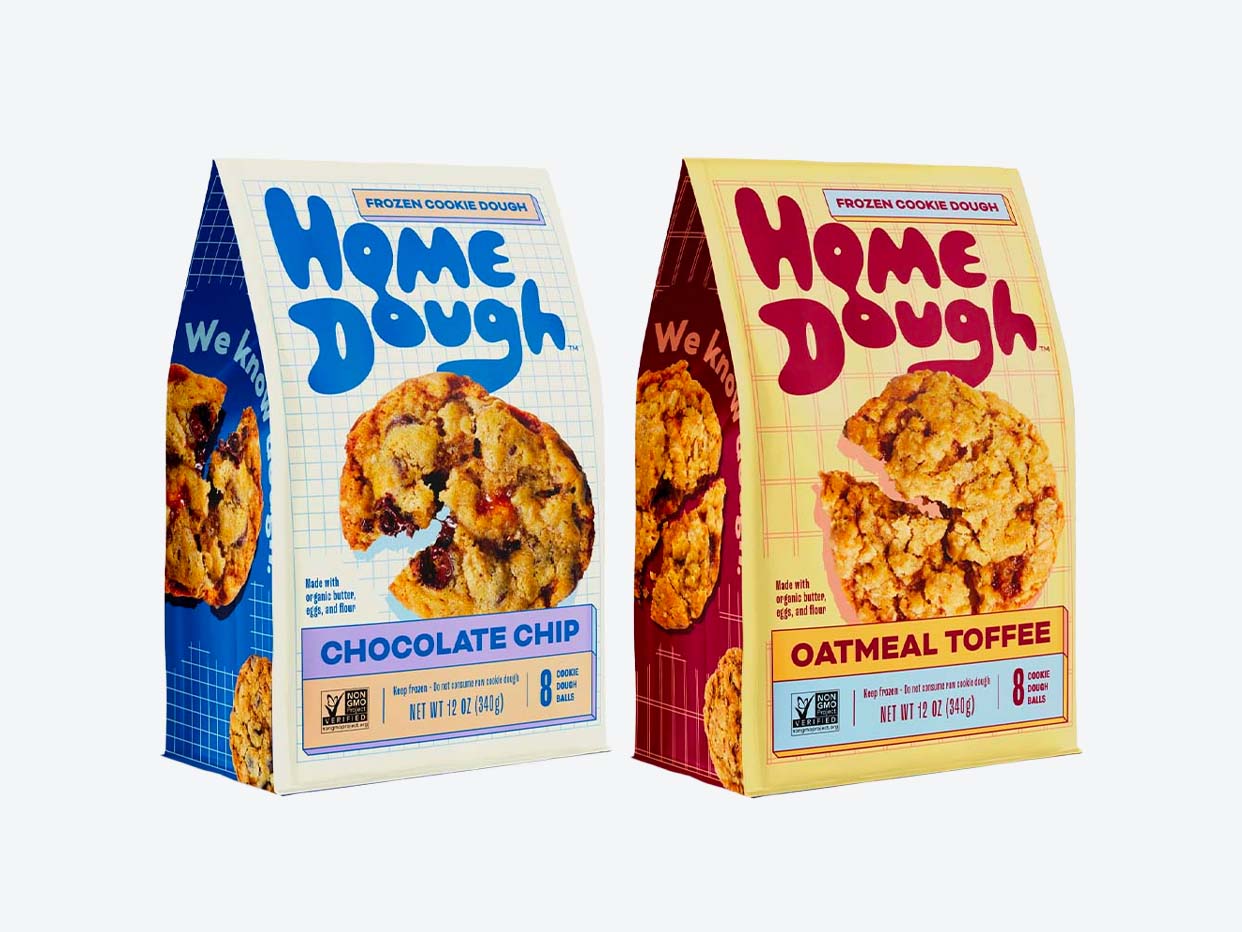 Home Dough Sampler Duo
A sampler duo of Home Dough's gourmet, organic, frozen cookie dough. Features the Chocolate Chip and the Oatmeal Toffee flavors.
Why You'll Love It:
These are those slow-motion pull-apart cookies commercials are made of, but from a 50 year old mom-approved recipe. Home Dough is quite simply the most direct route you have to homemade, bakery-quality cookies. So go ahead: bake all 16, put the tray out for friends, and maybe add a glass of milk.