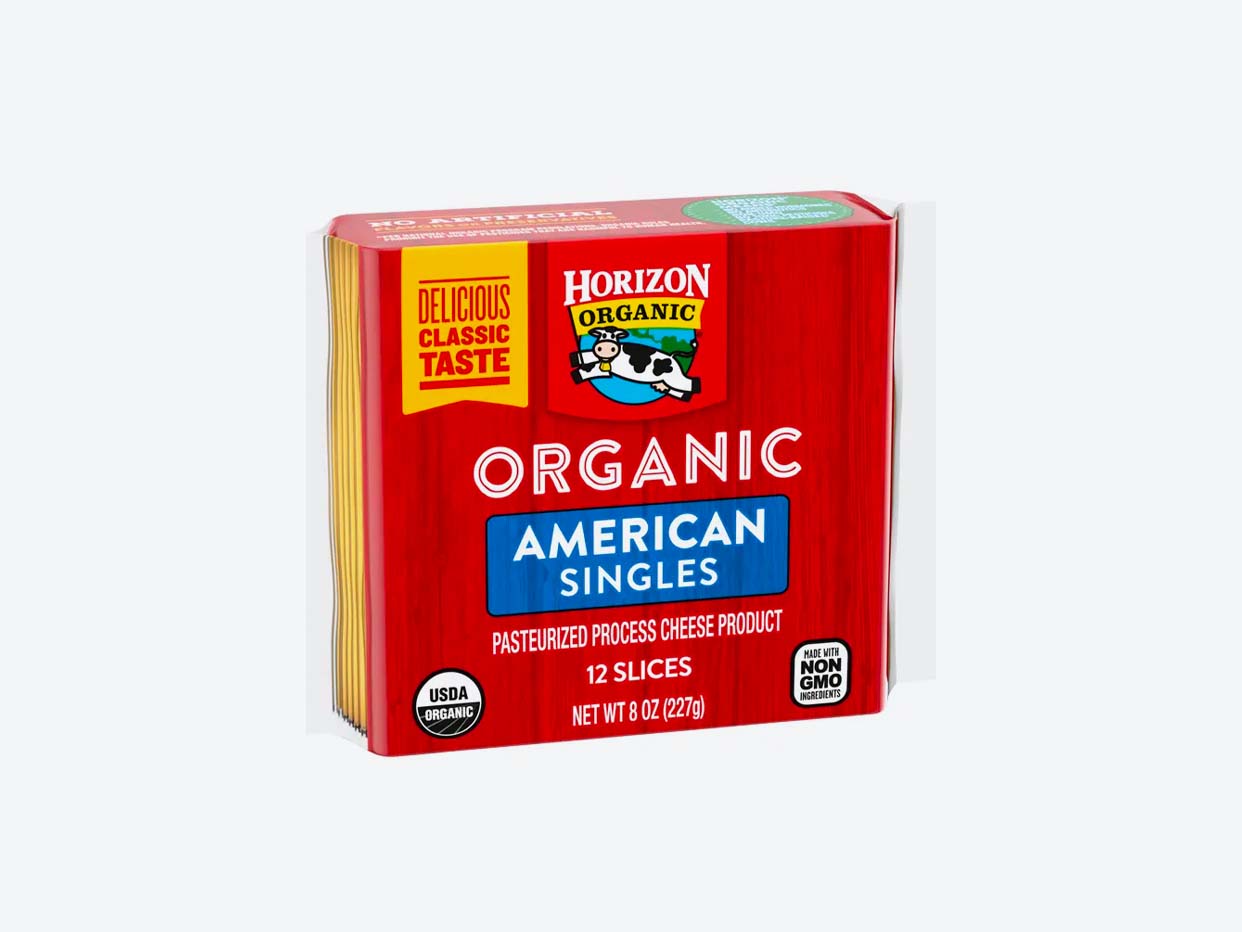 Horizon Organic - American Singles
$5.99  ·  

8 oz
30 min delivery · 5 min pickup
Organic American cheese slices, individually wrapped. Horizon is a certified B-Corp that has helped the modern dairy/farming industry revolutionize how food companies care for livestock, practice sustainability, and raise livestock humanely.
Why You'll Love It:
Organic and sustainable aren't easy things to be, but Horizon knows that quality and health make it worth it. So when crafting that perfect, classic, and sublime grilled cheese, you can bet they're our first choice. Like a win-win.
You Might Also Like...