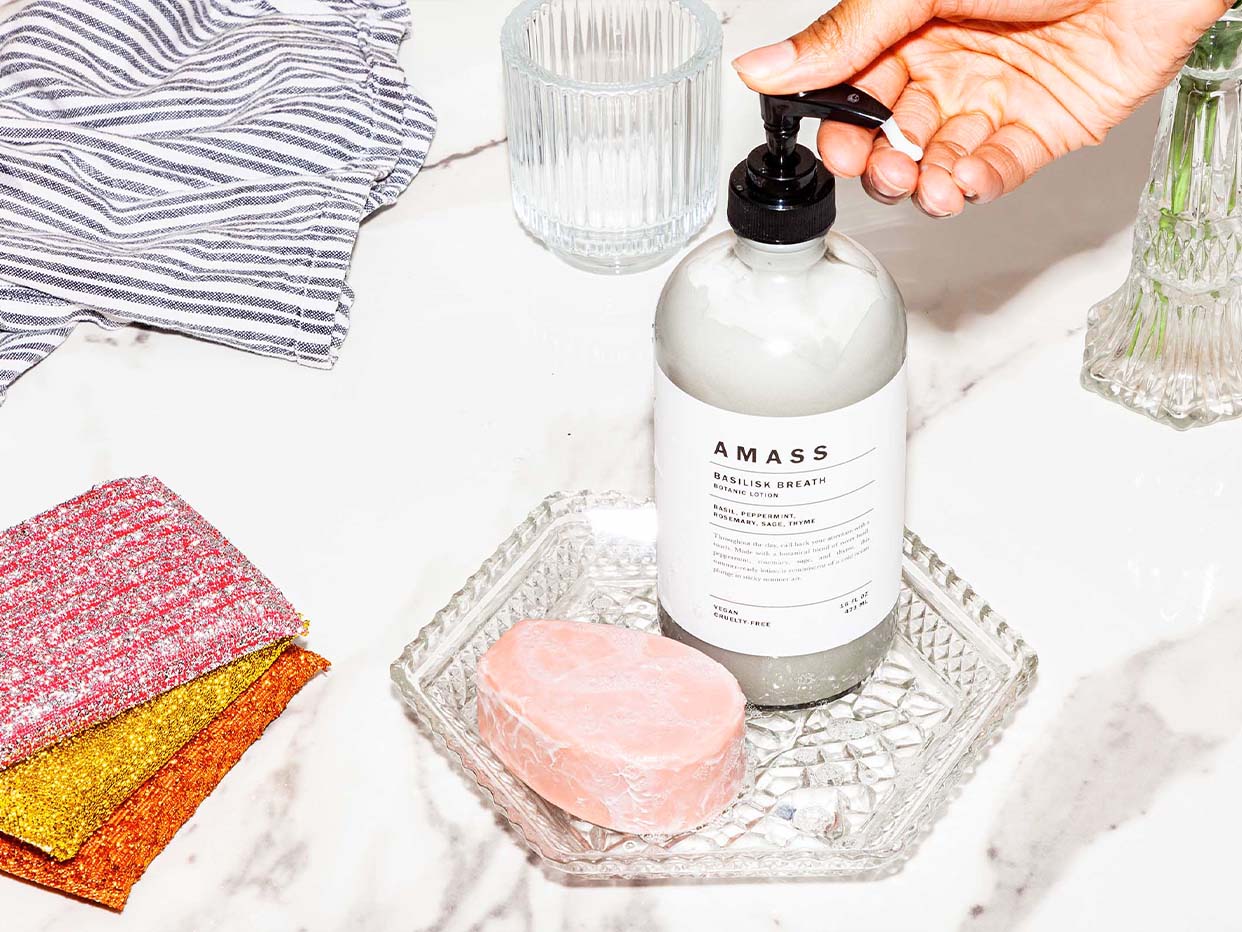 Host With the Most
$64.99  ·  

1 Gift Box
90 min delivery · 5 min pickup
Looking to up the hosting game of yourself, a friend, or a family member? Look no further. Features home goods like Amass's Basilisk Breath Lotion, Nopalera's Noche Clara Cactus Soap, and a three-pack of Hawkins New York's dishwasher-safe Lurex Sponges.
Why You'll Love It:
It's the little touches that go into creating a welcoming atmosphere—be it for your own guests or a family member's. So we pulled some exceptional newness to help welcome everyone home. Amass is an all-natural and super fragrant botanical lotion everyone should snag a dab of. With it, Nopalera is our latest obsession that makes soothing hand soaps from the nopal cactus. And finally, give the kitchen tat extra bump of TLC with some chic, soft, dishwasher-safe sponges. Again, it's the little things.
You Might Also Like...