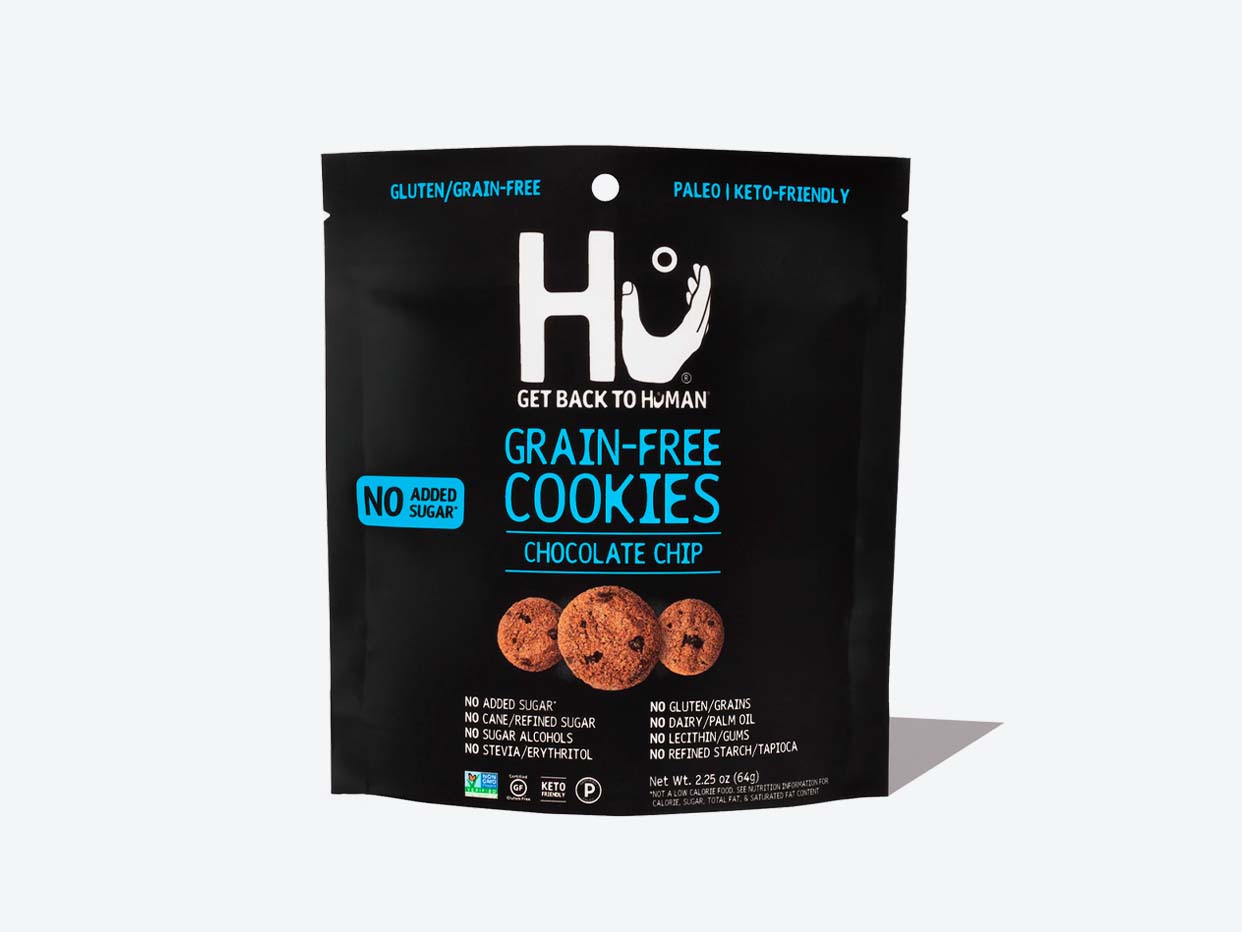 Hu Kitchen - Grain Free Chocolate Chip Cookies
$5.99  ·  

2.25 oz
30 min delivery · 5 min pickup
Grain-free chocolate chips cookies made from high quality dates, coconut oil, chocolate, cassava flour, flax seed, sea salt, vanilla bean, cashew flour, and rosemary. Paleo-friendly, gluten-free, no added sugars.
Why You'll Love It:
It's a mini crunchy classic reimagined for 2022; what's there not to love? Even though they're grain-free, they're still making us feel like a kid again.
You Might Also Like...