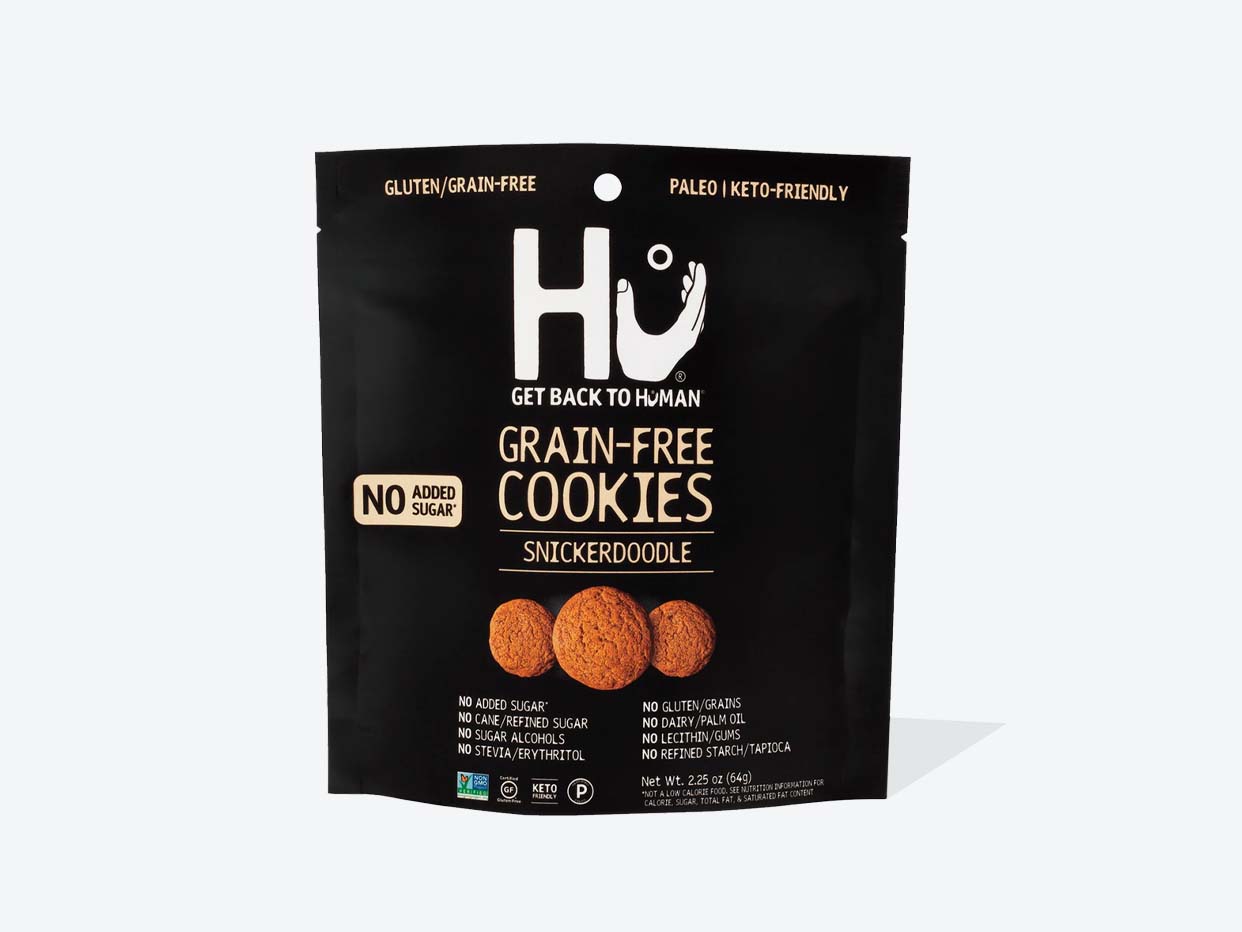 Hu Kitchen - Grain Free Snickerdoodle Cookies
$5.99  ·  

2.25 oz
90 min delivery · 5 min pickup
Grain-free snickerdoodle cookies made from high quality dates, cinnamon, coconut oil, cassava flour, flax seed, sea salt, vanilla bean, cashew flour, and rosemary. Paleo-friendly, gluten-free, no added sugars.
Why You'll Love It:
It's crunchy, it's cinnamon'y, and we're tempted to eat it with milk like cereal. Hu's new recipes are only about getting rid of the bad ingredients, not the nostalgic flavors. It's like a sugar cookie but better.
You Might Also Like...