Jeni's Ice Cream - Blackout Chocolate Cake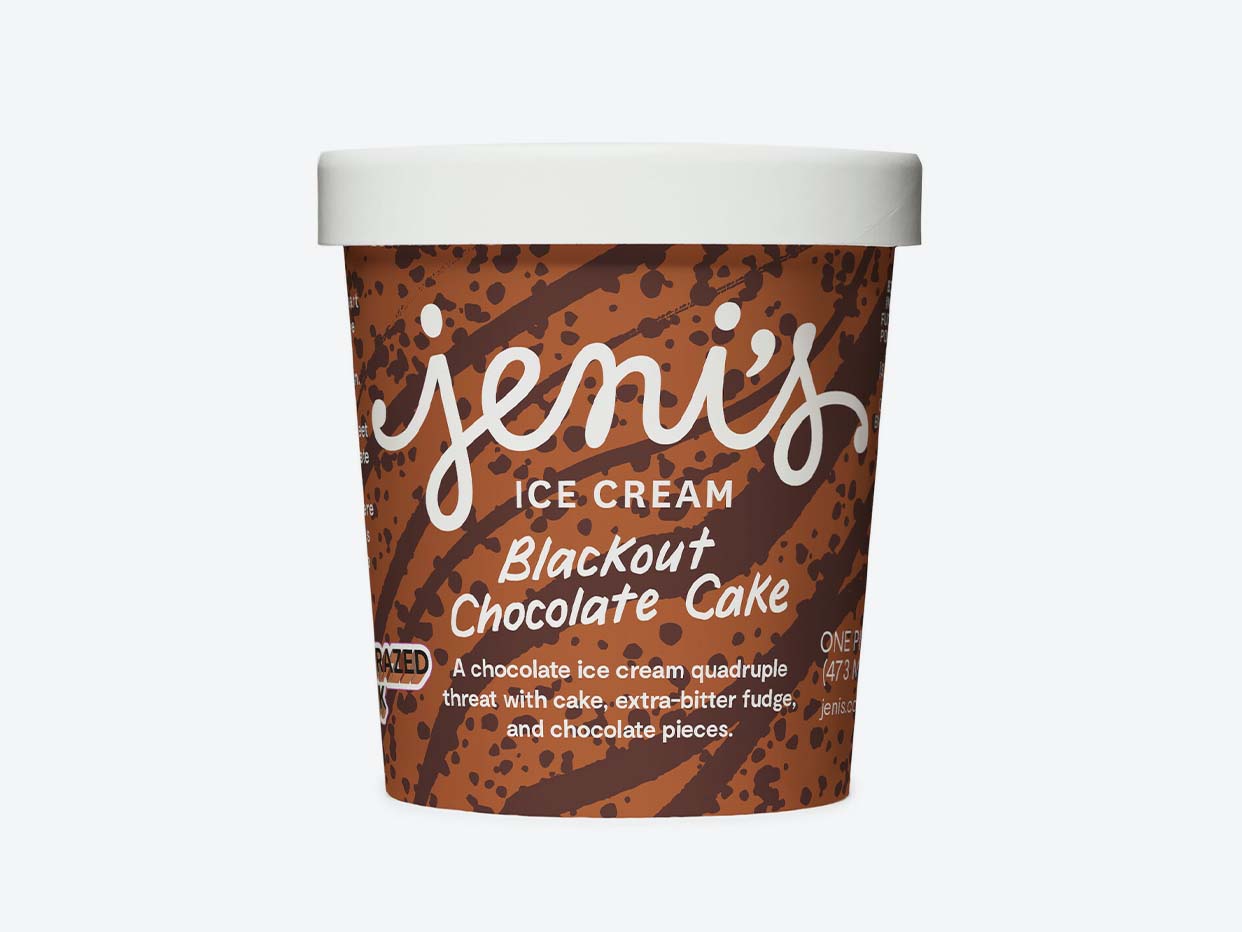 Jeni's Ice Cream - Blackout Chocolate Cake
30 min delivery · 5 min pickup
Chocolate ice cream layered with pieces of chocolate cake, bittersweet fudge and semi-sweet chocolate chips.
Why You'll Love It:
Chocolate on chocolate on chocolate…on chocolate. Needless to say, if you live and die by the cocoa, this pint's a pretty safe bet. It comes at chocolate from every angle, so rest assured you'll get your fix in one decadent pint.
About the brand
Jeni's Ice Cream
Founded in 2002, Jeni Britton Bauer set out to craft artisan ice cream using whole ingredients and dairy from grass-pastured cows, sparking a movement in frozen desserts more than a decade before it would become a top food trend.