Jeni's Ice Cream - Boozy Eggnog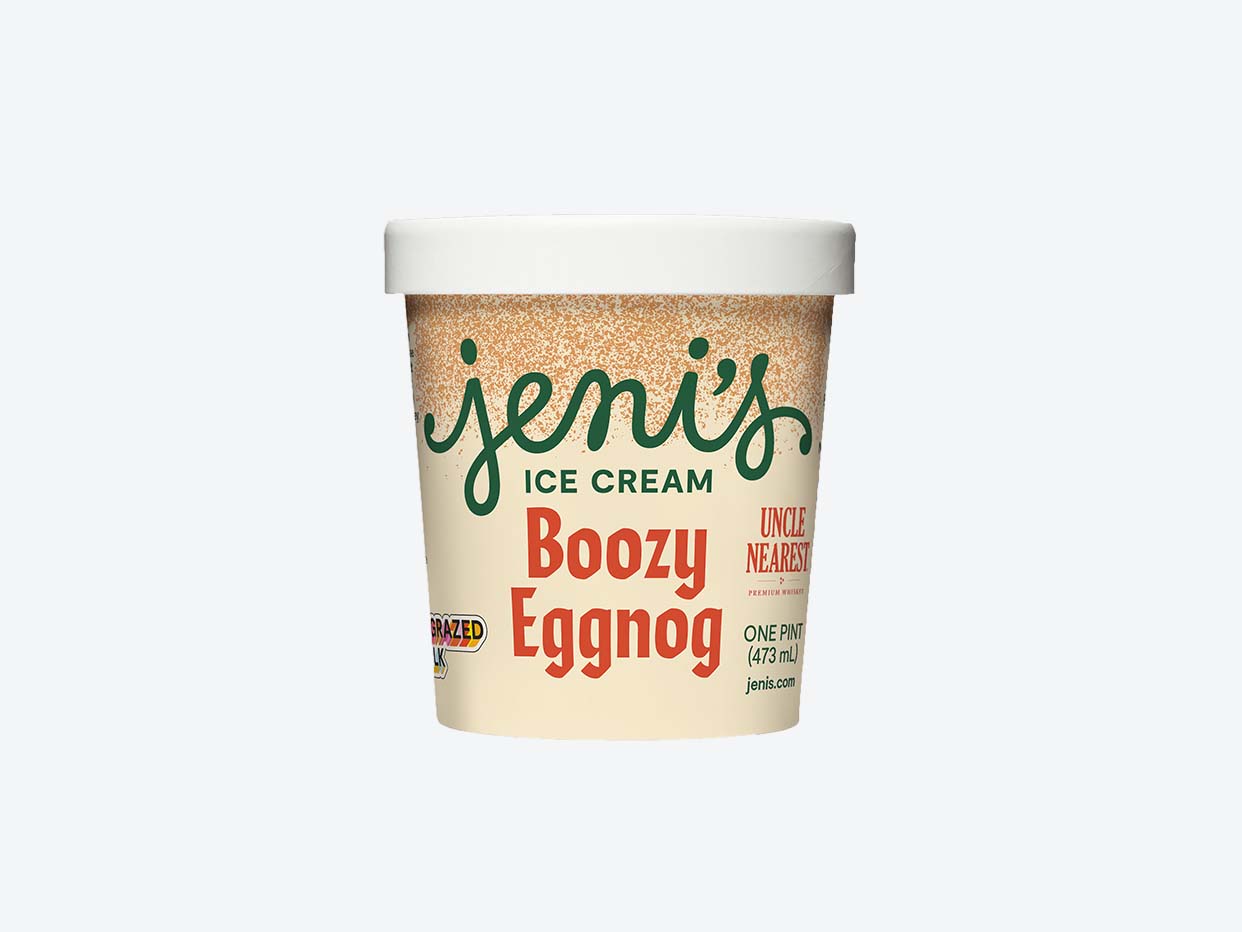 Jeni's Ice Cream - Boozy Eggnog
30 min delivery · 5 min pickup
Jeni's limited edition Holiday lineup is back! Made with silky egg custard, spiked with nutmeg, and some Uncle Nearest whiskey.
Why You'll Love It:
Picture that handmade, small-batch eggnog recipe from your town's holiday street festival, but in a gourmet ice cream. Jeni's fireside favorite returns so it's best to snag a pint before we buy them all ourselves. Just giving you a heads up.
Perfect For
About the brand
Jeni's Ice Cream
Founded in 2002, Jeni Britton Bauer set out to craft artisan ice cream using whole ingredients and dairy from grass-pastured cows, sparking a movement in frozen desserts more than a decade before it would become a top food trend.