Jeni's Ice Cream - Boston Cream Pie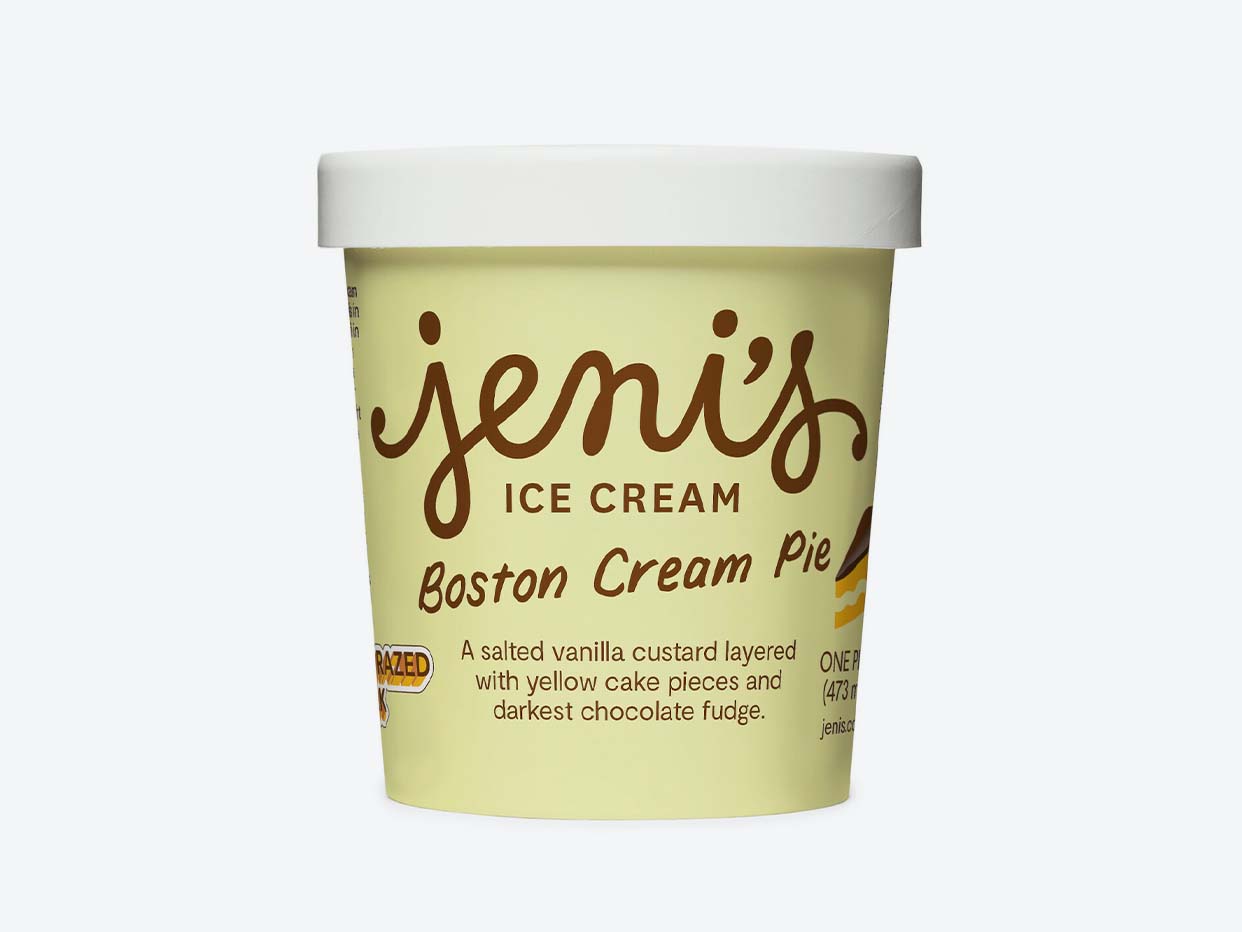 Jeni's Ice Cream - Boston Cream Pie
30 min delivery · 5 min pickup
A salted vanilla custard layered with yellow cake pieces and darkest chocolate fudge.
Why You'll Love It:
An ice cream with roots dating back to the 1850s when Boston Creme Pie was first popularized. While there's still some debate on whether it's actually a pie or a cake, there's no doubt that this ice cream showcases the best of the dessert. Made with a vanilla custard base, Jeni stirred in yellow cake crumbles and bittersweet fudge to really bring the whole thing together.
About the brand
Jeni's Ice Cream
Founded in 2002, Jeni Britton Bauer set out to craft artisan ice cream using whole ingredients and dairy from grass-pastured cows, sparking a movement in frozen desserts more than a decade before it would become a top food trend.