Jeni's Ice Cream - Brambleberry Crisp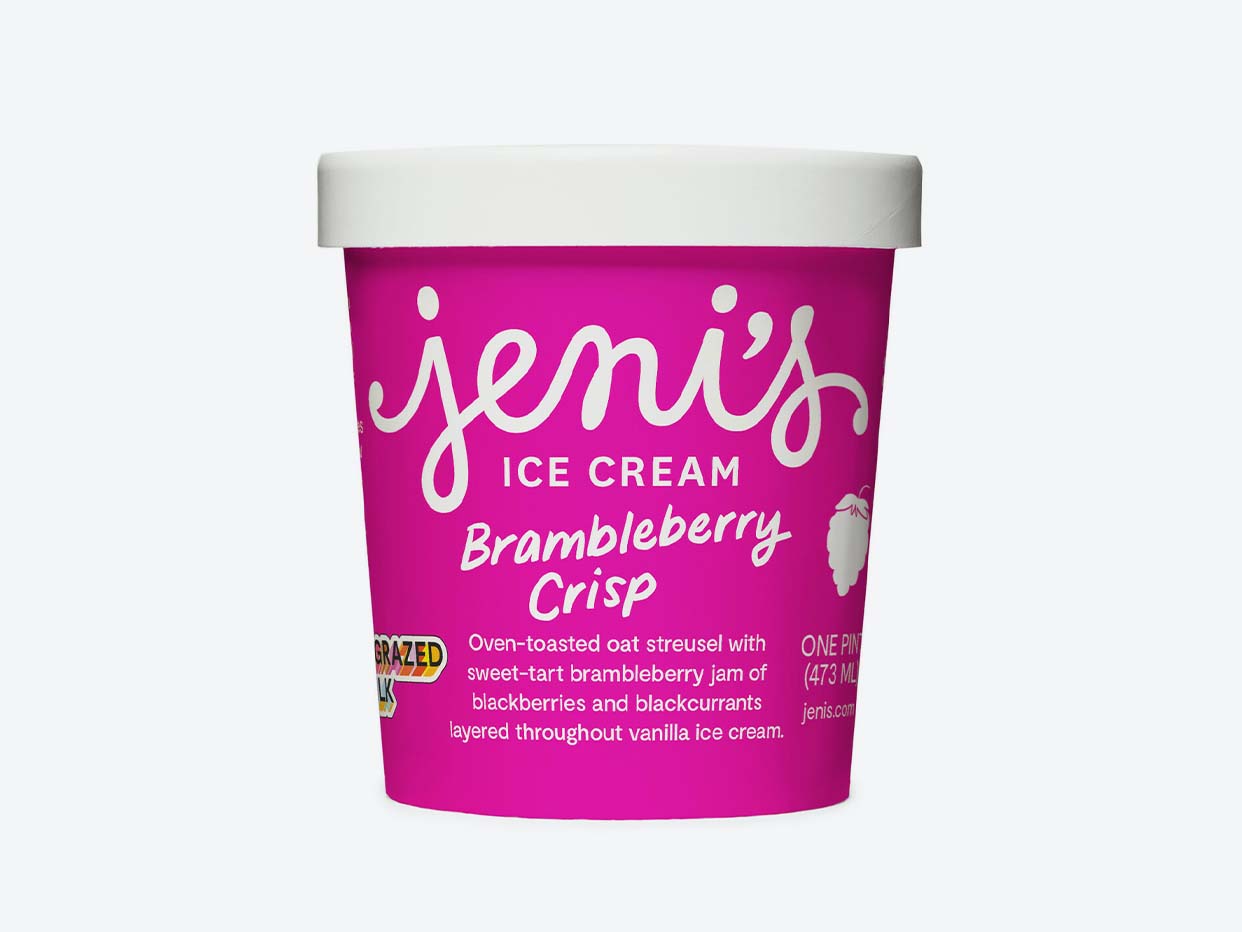 Jeni's Ice Cream - Brambleberry Crisp

30 min delivery · 5 min pickup
Vanilla ice cream swirled with oven-toasted oat streusel and blackberry-blackcurrant jam.
Why You'll Love It:
It's just like a fresh fruit crisp topped with a scoop of vanilla ice cream but in one single pint. Made with jam from Hirsch Fruit Farm and a family oat streusel recipe, it really is just like grandma use to make.
About the brand
Jeni's Ice Cream
Founded in 2002, Jeni Britton Bauer set out to craft artisan ice cream using whole ingredients and dairy from grass-pastured cows, sparking a movement in frozen desserts more than a decade before it would become a top food trend.