Jeni's Ice Cream - Brown Butter Almond Brittle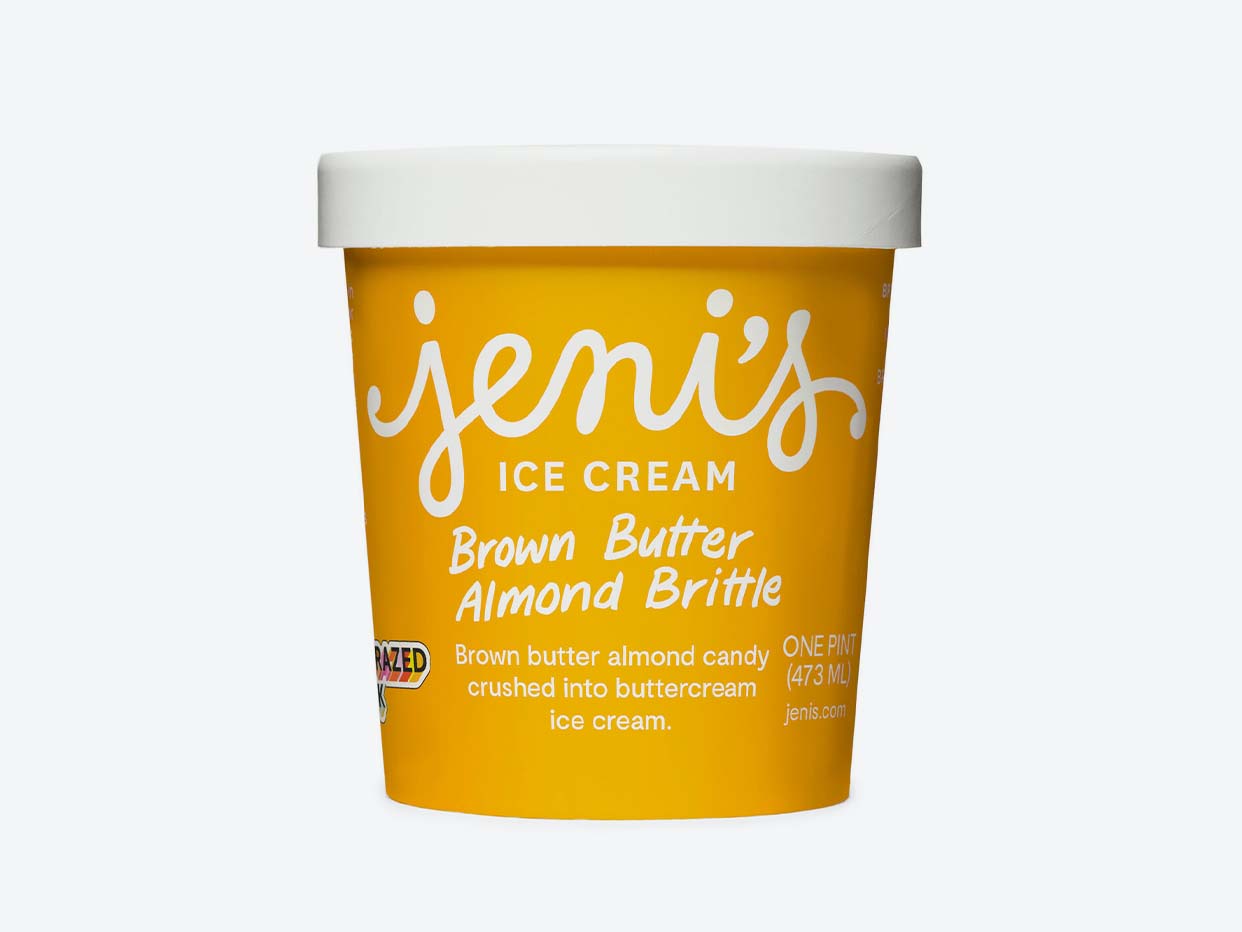 Jeni's Ice Cream - Brown Butter Almond Brittle

30 min delivery · 5 min pickup
Brown-butter almond brittle crushed into buttercream ice cream.
Why You'll Love It:
If you've never tried browned butter, hop to it. It has a toasted taste that perfectly rounds out the almond brittle in this pint way better than regular ole butter ever would. Combined with a buttercream base, this ice cream is one of the best on the menu (not a verified fact, just a very strong personal opinion).
About the brand
Jeni's Ice Cream
Founded in 2002, Jeni Britton Bauer set out to craft artisan ice cream using whole ingredients and dairy from grass-pastured cows, sparking a movement in frozen desserts more than a decade before it would become a top food trend.