Jeni's Ice Cream - Cookies In Cream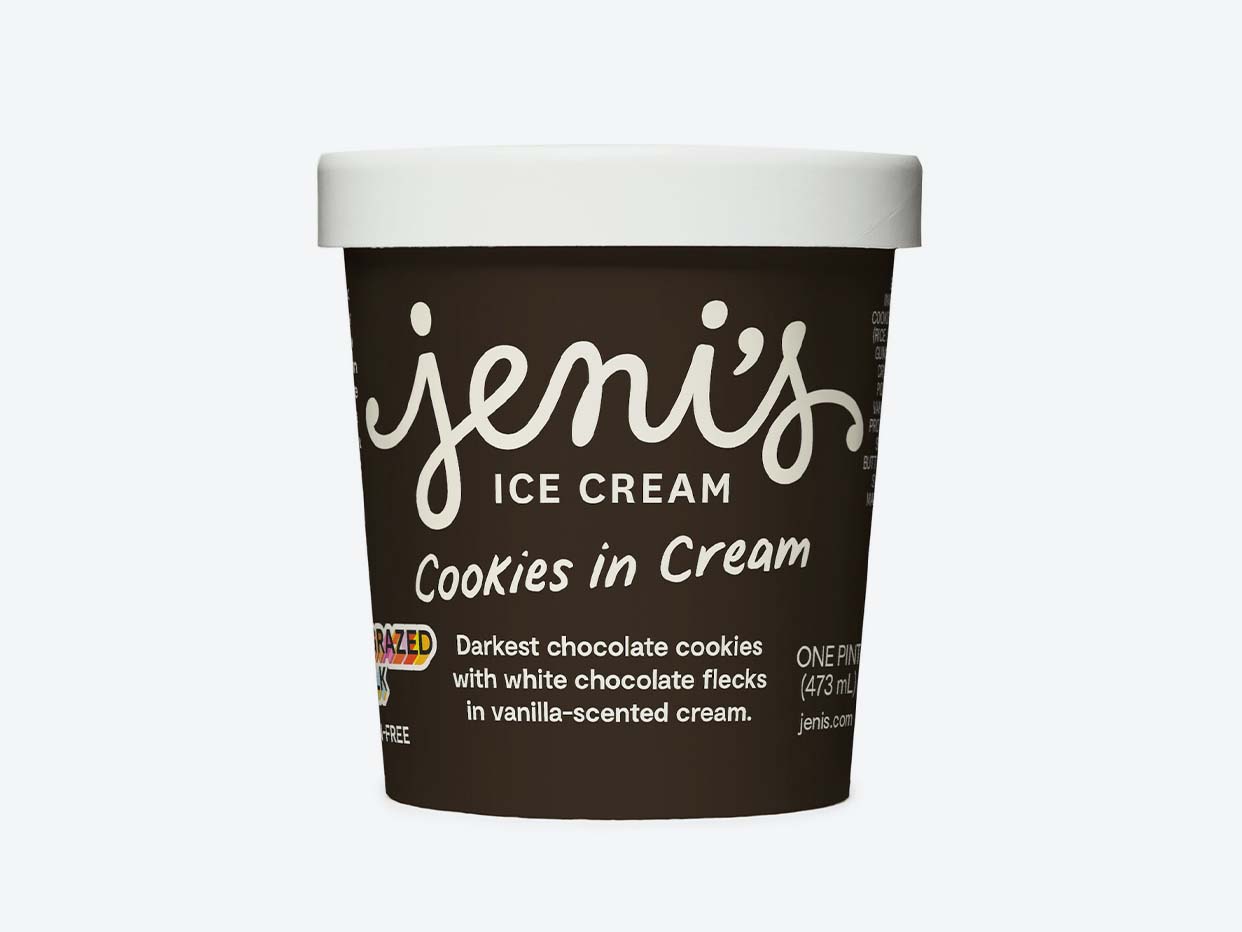 Jeni's Ice Cream - Cookies In Cream

30 min delivery · 5 min pickup
Vanilla-scented sweet cream ice cream swirled with dark chocolate cookies and flecks of white chocolate.
Why You'll Love It:
Paying homage to the childhood favorite, this pint combines housemade chocolate cookies with flecks of white chocolate to mimic a certain cookie we all know and love. Swirled into vanilla sweet cream ice cream, one bite will send you on a path down memory lane.
Perfect For
About the brand
Jeni's Ice Cream
Founded in 2002, Jeni Britton Bauer set out to craft artisan ice cream using whole ingredients and dairy from grass-pastured cows, sparking a movement in frozen desserts more than a decade before it would become a top food trend.