Jeni's Ice Cream - Cranberry Crumble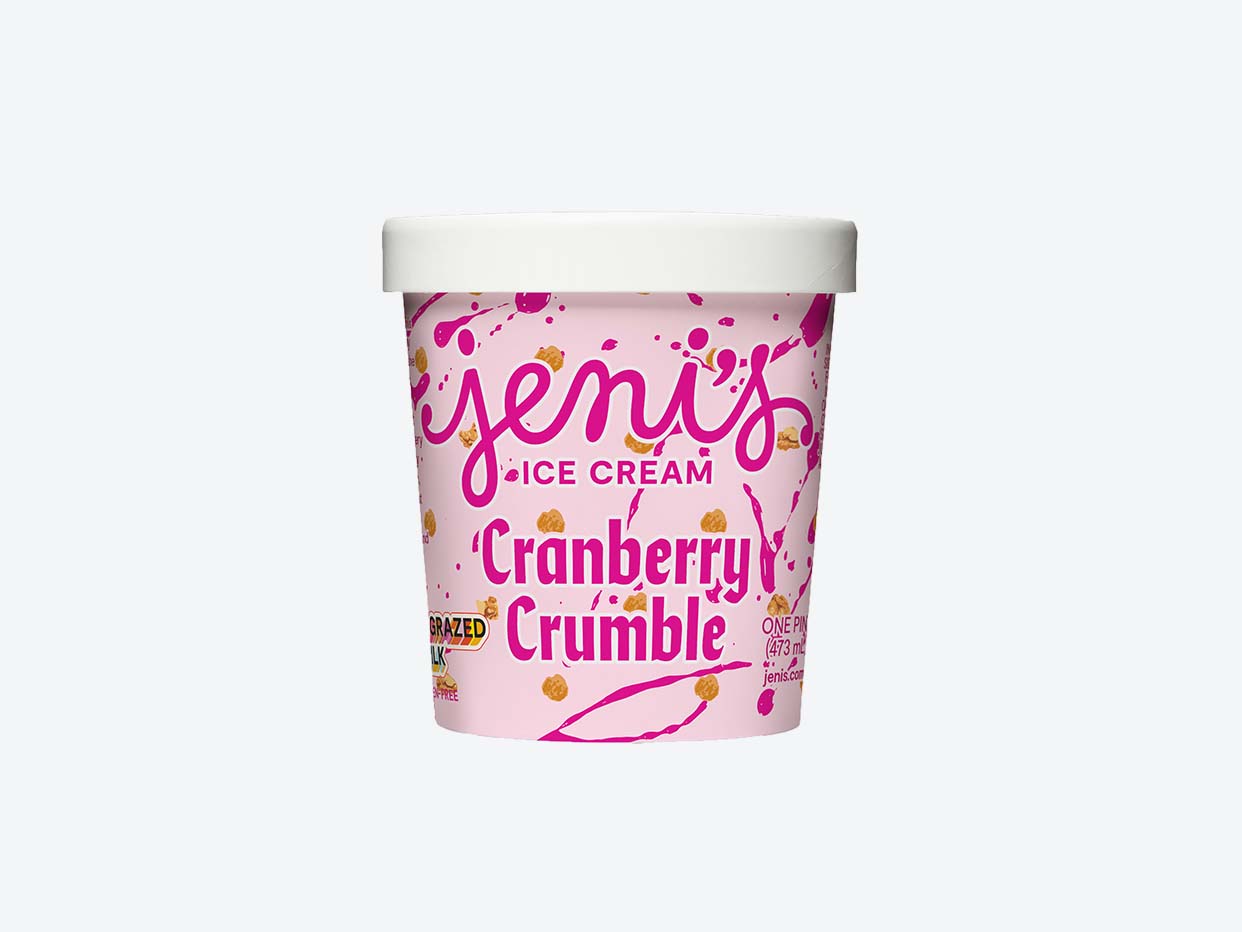 Jeni's Ice Cream - Cranberry Crumble
30 min delivery · 5 min pickup
Jeni's limited edition Holiday lineup is back! Made with brown sugar-oat crisp, cranberries, and walnuts wrapped in lively cranberry cream.
Why You'll Love It:
Tart, sweet, and nutty come together to make a flavorful symmetry we didn't know possible. Cranberries are a forgotten holiday flavor, but this silky scoop brings them centerstage to pair with your post-supper coffee, brandy, or cheese board.
Perfect For
About the brand
Jeni's Ice Cream
Founded in 2002, Jeni Britton Bauer set out to craft artisan ice cream using whole ingredients and dairy from grass-pastured cows, sparking a movement in frozen desserts more than a decade before it would become a top food trend.