Jeni's Ice Cream - Darkest Chocolate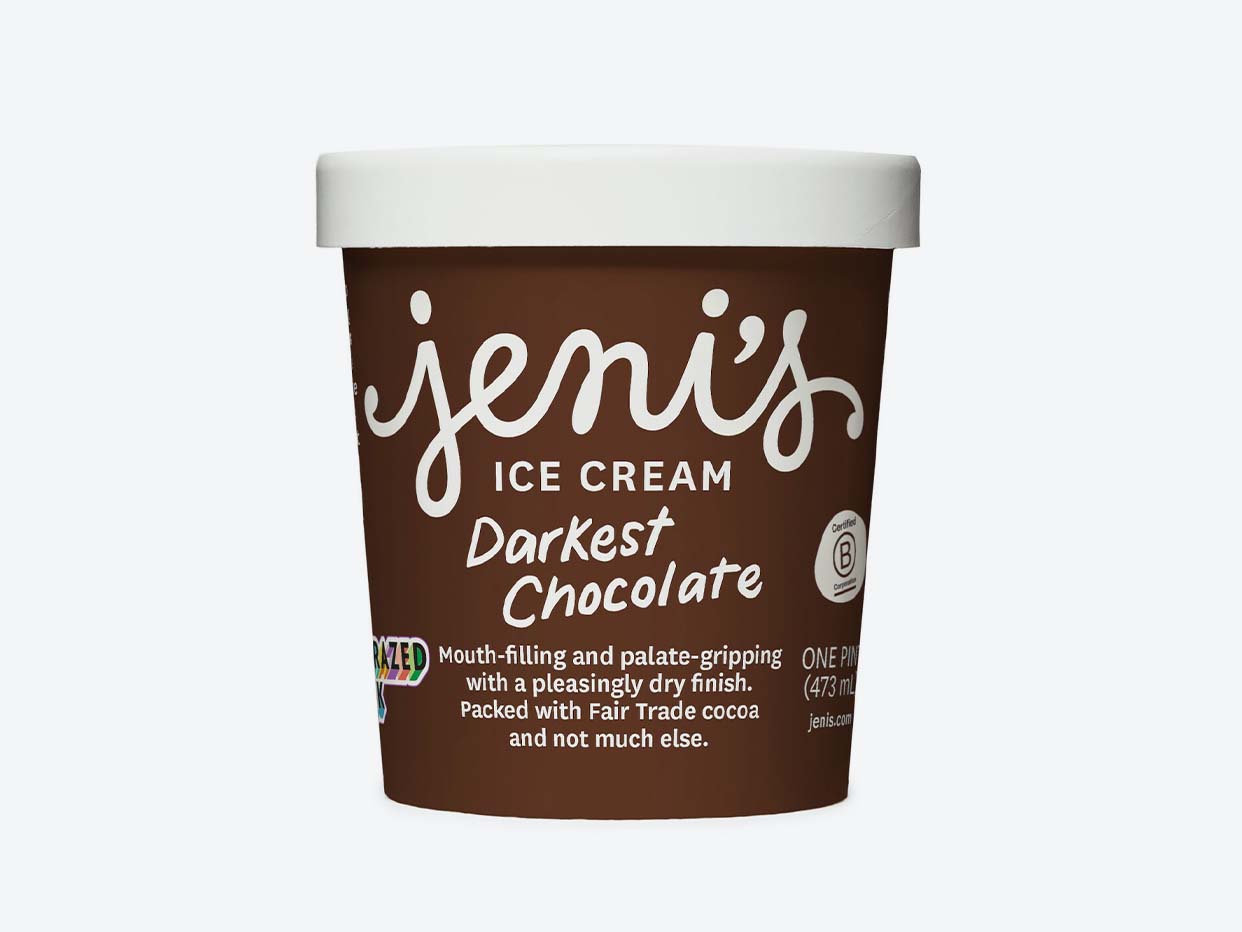 Jeni's Ice Cream - Darkest Chocolate

30 min delivery · 5 min pickup
Dense and creamy chocolate ice cream that's overflowing with bittersweet chocolate flavor.
Why You'll Love It:
There's so much chocolate in this pint that it actually hits the legal limit to still be able to call it ice cream. If you're familiar with the inside of a dark chocolate truffle, this is basically the same thing. Dark, rich, and creamy, it's the ultimate scoop for all our cocoa lovers out there.
About the brand
Jeni's Ice Cream
Founded in 2002, Jeni Britton Bauer set out to craft artisan ice cream using whole ingredients and dairy from grass-pastured cows, sparking a movement in frozen desserts more than a decade before it would become a top food trend.