Jeni's Ice Cream - Gooey Butter Cake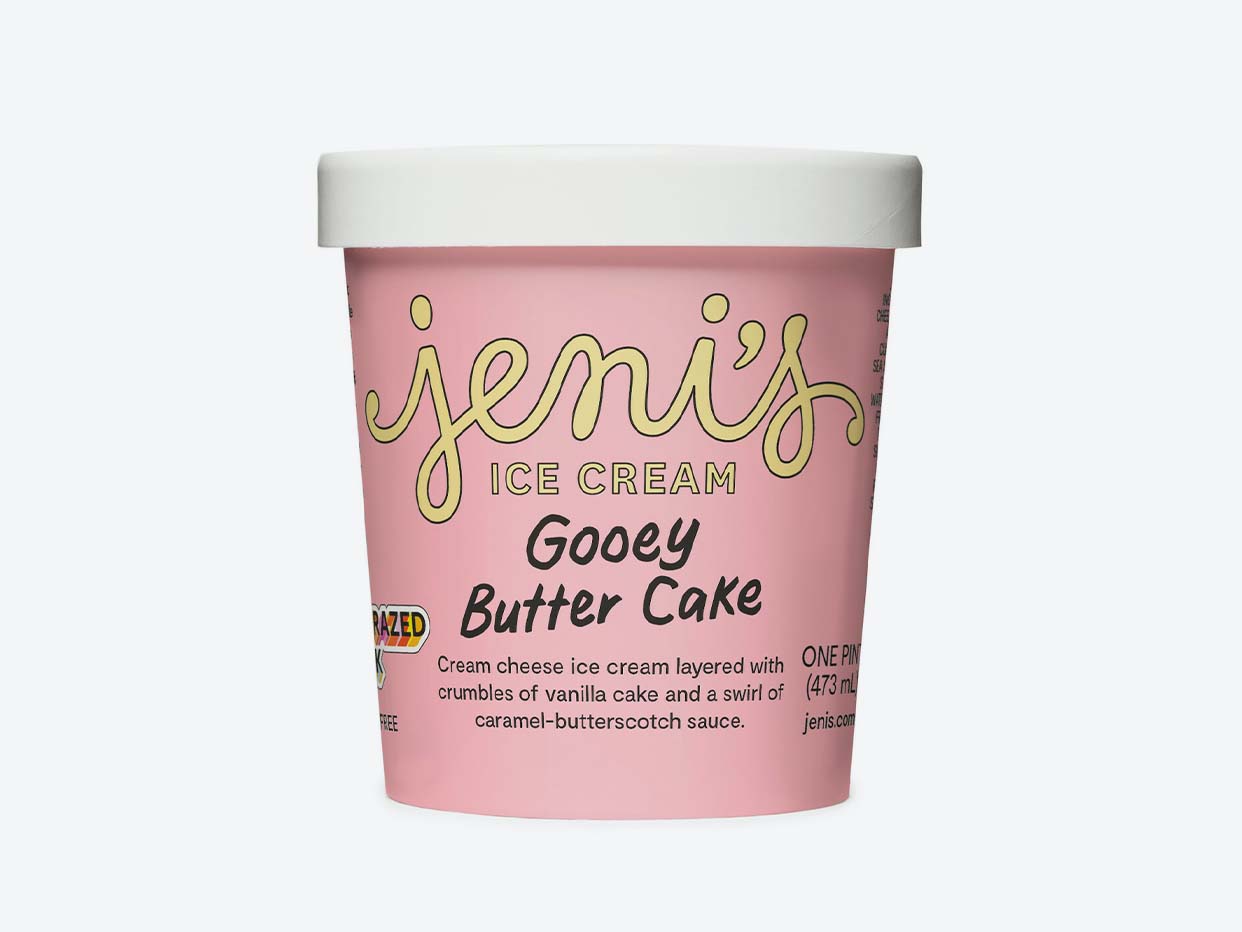 Jeni's Ice Cream - Gooey Butter Cake
30 min delivery · 5 min pickup
Cream cheese ice cream layered with vanilla cake crumbles and a homemade caramel-butterscotch sauce.
Why You'll Love It:
If you've ever had the St. Louis staple, Gooey Butter Cake, then you know what you're in for with this pint. Rich and delicious, it's a thin and buttery cake that's finished off with a layer of powdered sugar. In a tribute to the treat, this pint recreates the same buttery goodness, swirling soft crumbles of cake and caramel-butterscotch sauce into cream cheese ice cream for a frozen dessert that is best described as decadent.
Perfect For
About the brand
Jeni's Ice Cream
Founded in 2002, Jeni Britton Bauer set out to craft artisan ice cream using whole ingredients and dairy from grass-pastured cows, sparking a movement in frozen desserts more than a decade before it would become a top food trend.