Jeni's Ice Cream - High Five Candy Bar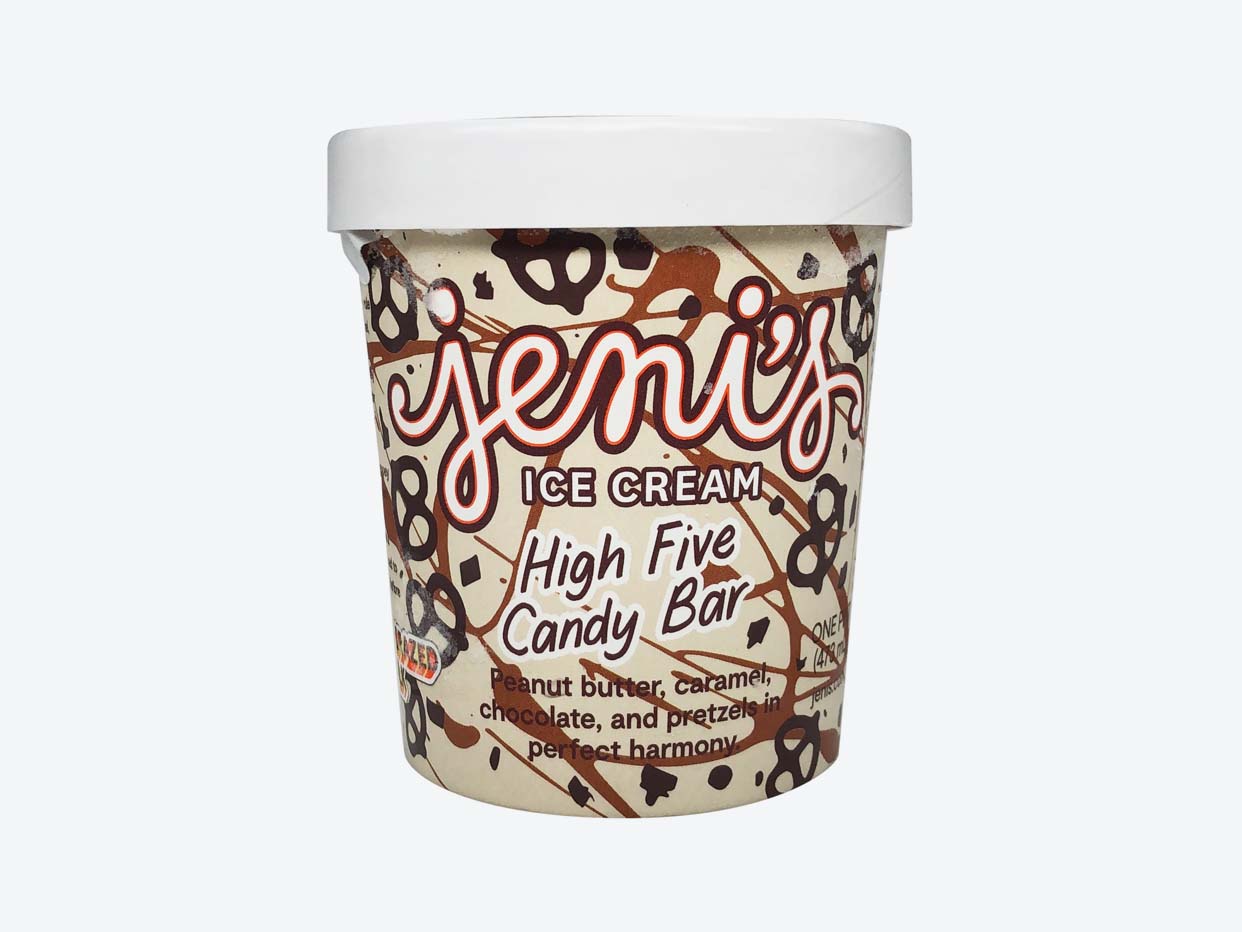 Jeni's Ice Cream - High Five Candy Bar

30 min delivery · 5 min pickup
Rich, creamy ice cream made with a blend of peanut butter, caramel, chocolate, and bits of crunchy pretzel. The perfect salty-and-sweet treat.
Why You'll Love It:
High Five stans, this one's for you. This misunderstood candy bar is made even more phenomenal with Jeni's silky smooth sweet cream. And with all real ingredients, it's the most pure and tasty candy bar-inspired ice cream we've ever had.
About the brand
Jeni's Ice Cream
Founded in 2002, Jeni Britton Bauer set out to craft artisan ice cream using whole ingredients and dairy from grass-pastured cows, sparking a movement in frozen desserts more than a decade before it would become a top food trend.