Jeni's Ice Cream - Lemon & Blueberries Parfait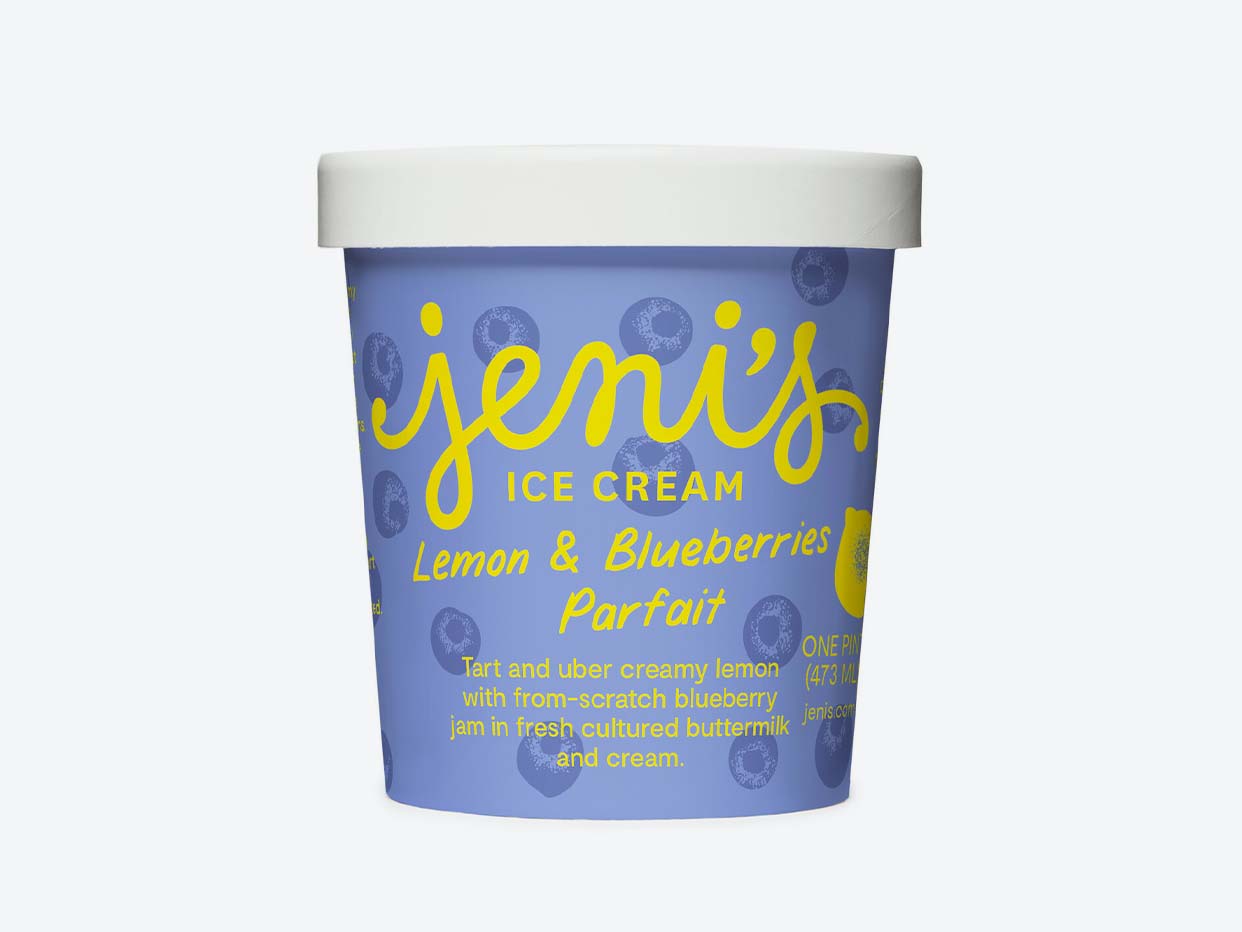 Jeni's Ice Cream - Lemon & Blueberries Parfait

30 min delivery · 5 min pickup
Tart yet creamy lemon mixes with fresh buttermilk and cream with a from-scratch blueberry jam.
Why You'll Love It:
Technically, this is a frozen yogurt. But hear us out—nothing could compliment the zest of lemon and the bright taste of blueberries better than cultured Ohio buttermilk and yogurt. The result is a dessert that's creamy, almost chewy and ever so tangy. It's the ideal scoop for our fruit dessert lovers out there.
About the brand
Jeni's Ice Cream
Founded in 2002, Jeni Britton Bauer set out to craft artisan ice cream using whole ingredients and dairy from grass-pastured cows, sparking a movement in frozen desserts more than a decade before it would become a top food trend.