Jeni's Ice Cream - Mexican Hot Chocolate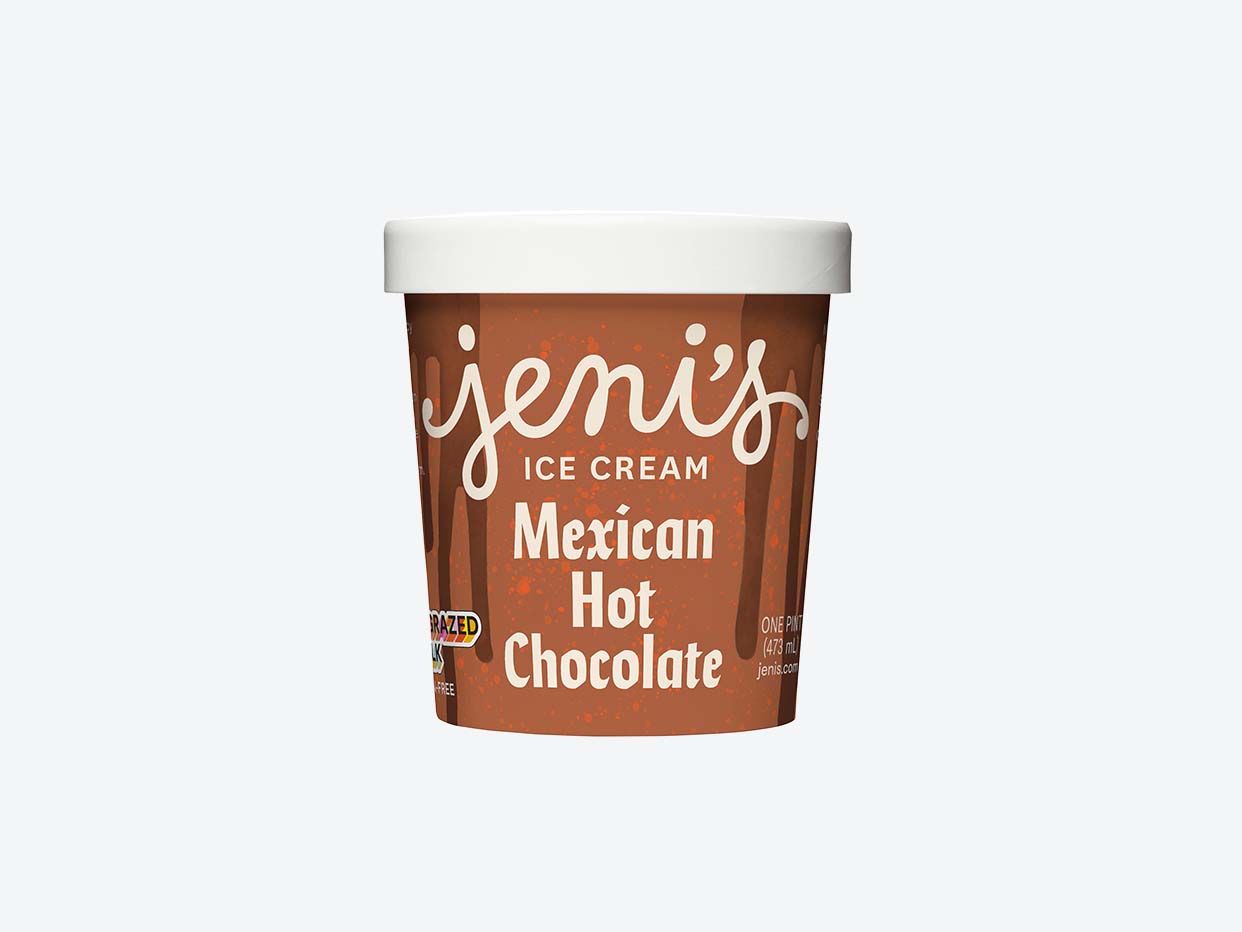 Jeni's Ice Cream - Mexican Hot Chocolate
30 min delivery · 5 min pickup
Jeni's limited edition Holiday lineup is back! Made with the flavor that inspired Jeni to make ice cream! A classic combination of velvety milk chocolate cream, Vietnamese cinnamon, and cayenne.
Why You'll Love It:
This is what made Jeni drop out of art school and pursue ice cream. The deeply milky, almost bouncy chocolate ice cream acts as the perfect base to red-hot cayenne. It's the definition of sweet heat, inspired by the classic drink, and we're stoked to have it again.
Perfect For
About the brand
Jeni's Ice Cream
Founded in 2002, Jeni Britton Bauer set out to craft artisan ice cream using whole ingredients and dairy from grass-pastured cows, sparking a movement in frozen desserts more than a decade before it would become a top food trend.