Jeni's Ice Cream - Pistachio Macaron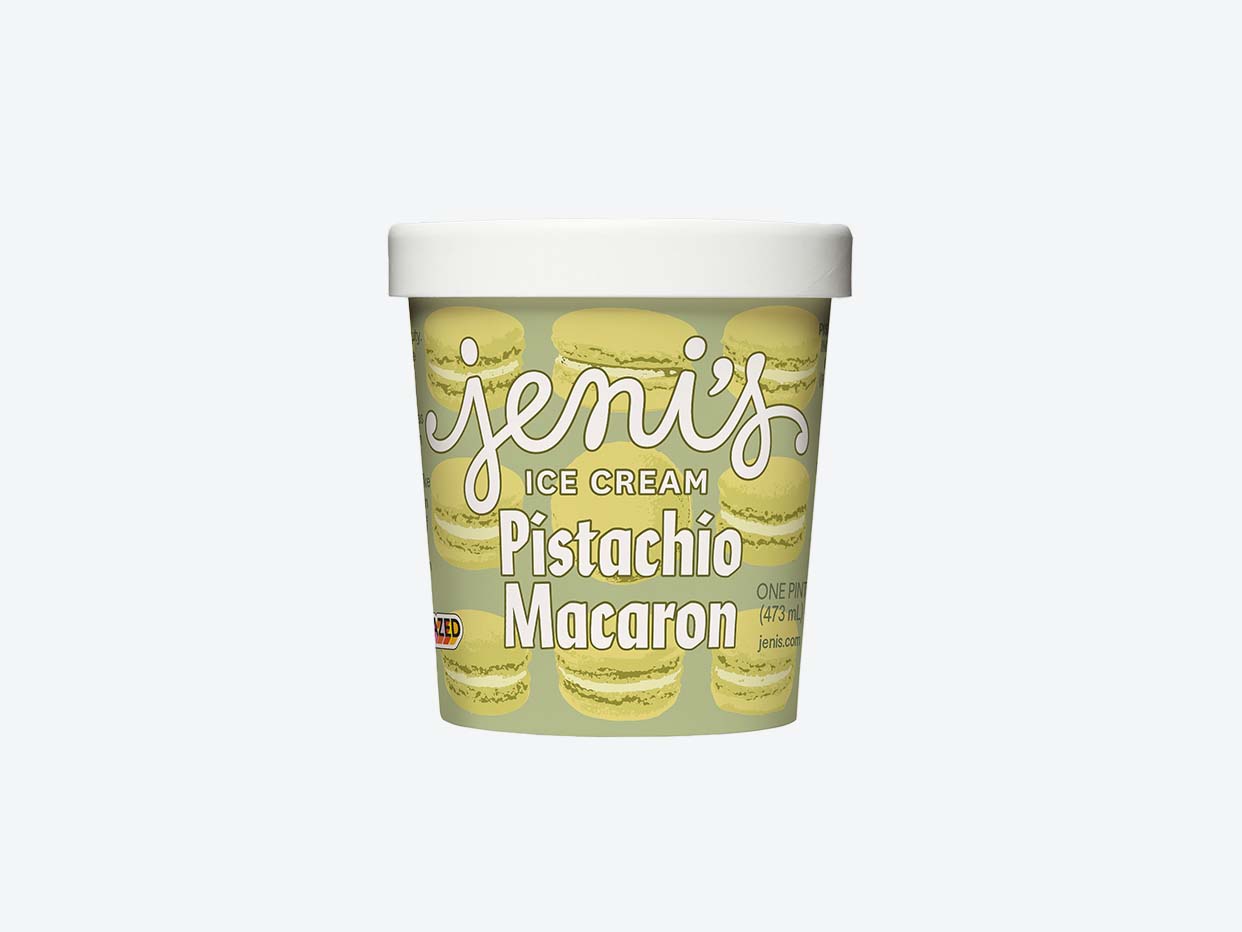 Jeni's Ice Cream - Pistachio Macaron
30 min delivery · 5 min pickup
Jeni's limited edition Holiday lineup is back! Made with pure, roasted pistachio cream with a savory finish and nugat-like honey texture.
Why You'll Love It:
Jeni has always been told this flavor tastes like a perfect, pistachio green French macaron cookie. Freshly ground, roasted pistachios infuse the milk and cream with toasty nuttiness. A little honey for mystical, meringue-like texture. A touch of almond extract makes every other ingredient pop.
Perfect For
About the brand
Jeni's Ice Cream
Founded in 2002, Jeni Britton Bauer set out to craft artisan ice cream using whole ingredients and dairy from grass-pastured cows, sparking a movement in frozen desserts more than a decade before it would become a top food trend.