Jeni's Ice Cream - Salted Peanut Butter with Chocolate Flecks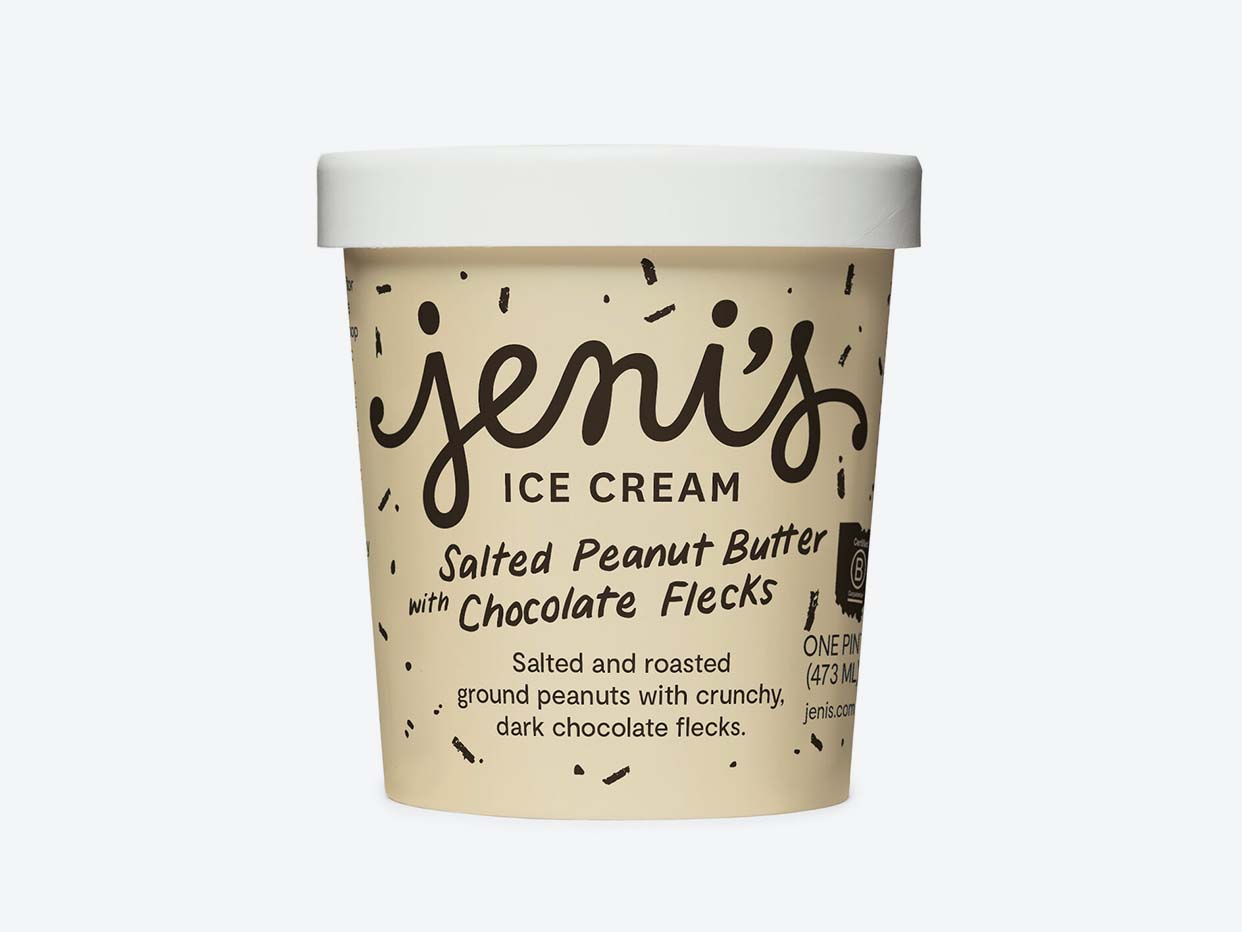 Jeni's Ice Cream - Salted Peanut Butter with Chocolate Flecks

30 min delivery · 5 min pickup
Salted and ground roasted peanuts with grass-grazed Ohio milk and crunchy, dark chocolate flecks.
Why You'll Love It:
If you love (The) Ohio State or are just from the Midwest, you've probably heard of the sweet treat known as Buckeyes. If not, allow us to enlighten you. They're these little balls of creamy dark chocolate that are filled with a salted peanut butter center. Honestly, it's hard not to down an entire serving in one sitting. And this pint pays homage to the little dessert by swirling freshly roasted peanuts with flecks of Belgian chocolate. So, if you're a Buckeye fan (the team or the treat), this ice cream's for you.
Perfect For
About the brand
Jeni's Ice Cream
Founded in 2002, Jeni Britton Bauer set out to craft artisan ice cream using whole ingredients and dairy from grass-pastured cows, sparking a movement in frozen desserts more than a decade before it would become a top food trend.