Jeni's Ice Cream - Salty Caramel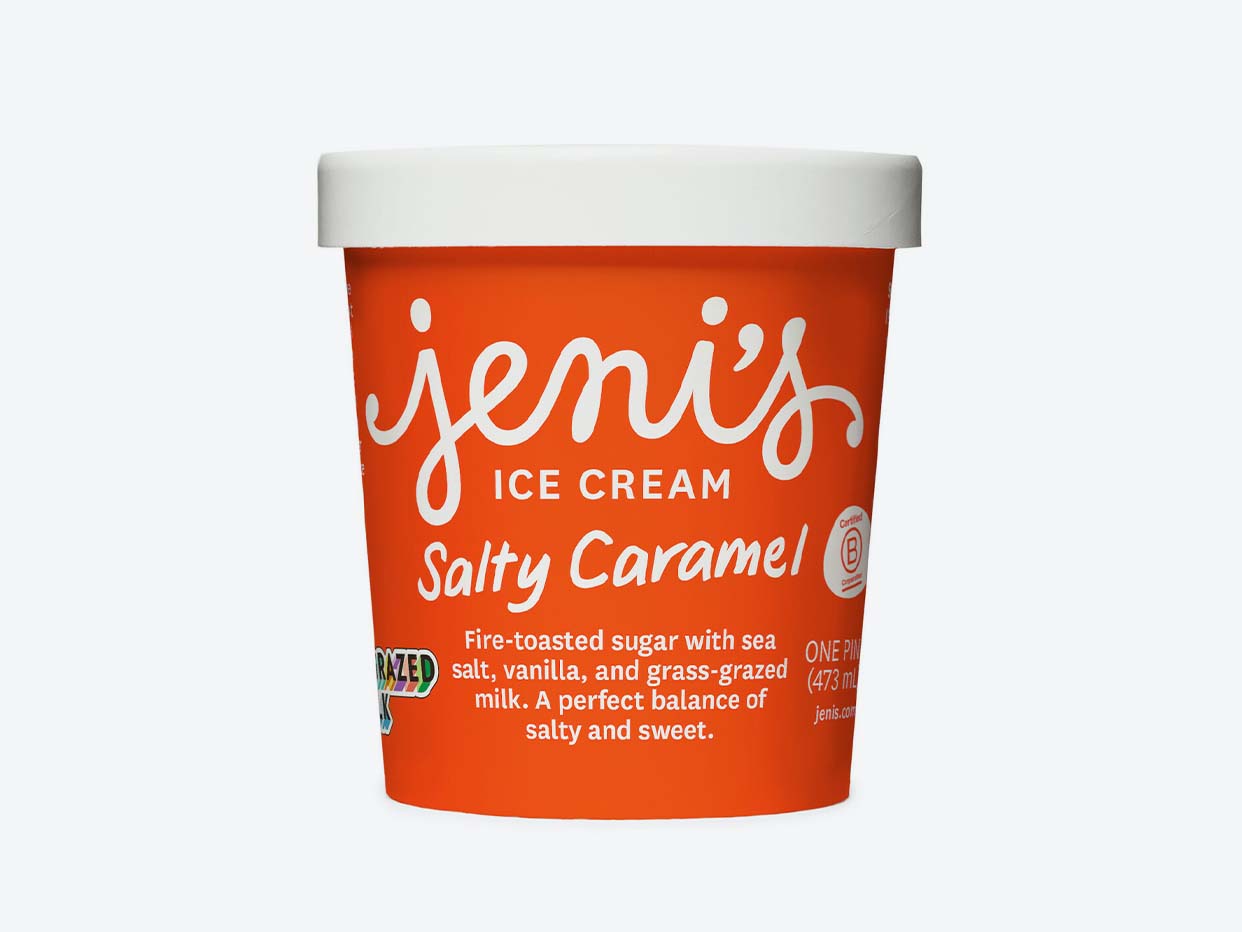 Jeni's Ice Cream - Salty Caramel
30 min delivery · 5 min pickup
Salted caramel ice cream.
Why You'll Love It:
There's a reason that this pint is considered the brand's signature. Jeni herself crafted the flavor after an apprenticeship with a French chef who always referred to salted caramel as "salty." This led her to imagine a flavor that went beyond the standard caramel, entering into a realm of saltier and denser possibilities. She started by caramelizing sugar in a kettle over a fire which is actually a rather dangerous and precise method, but produces an unrivaled nutty flavor. Then, it's rounded out with cream and grass-grazed milk to enhance the butteriness of the caramel. We didn't know all the dangerous risks of crafting ice cream, but now appreciate Jeni's dedication to the craft even more.
About the brand
Jeni's Ice Cream
Founded in 2002, Jeni Britton Bauer set out to craft artisan ice cream using whole ingredients and dairy from grass-pastured cows, sparking a movement in frozen desserts more than a decade before it would become a top food trend.