Jeni's Ice Cream - Strawberry Buttermilk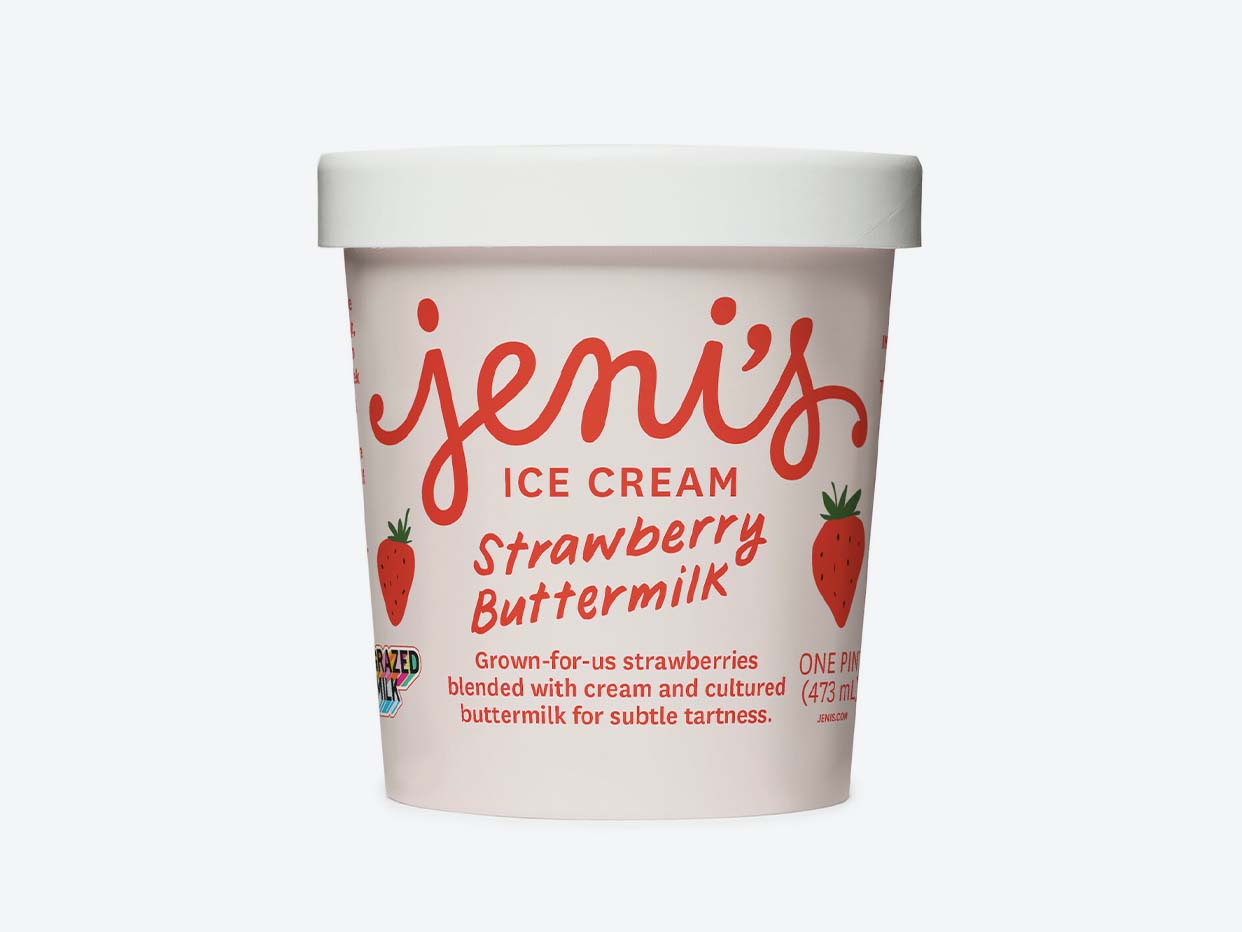 Jeni's Ice Cream - Strawberry Buttermilk

30 min delivery · 5 min pickup
Ice cream made with cultured buttermilk and Ohio-grown strawberries.
Why You'll Love It:
Crafting a flavor that's springy and bright takes precision and as Jeni always says, the best flavors come from matching the right dairy to the right ingredients. In this pint, cultured buttermilk is paired with perfectly ripe strawberries to act as a neutralizing agent for the berries's bright acidity, producing a flavor that's juicy, fragrant and slightly tart. Didn't expect a science lesson while shopping for ice cream, did ya?
About the brand
Jeni's Ice Cream
Founded in 2002, Jeni Britton Bauer set out to craft artisan ice cream using whole ingredients and dairy from grass-pastured cows, sparking a movement in frozen desserts more than a decade before it would become a top food trend.