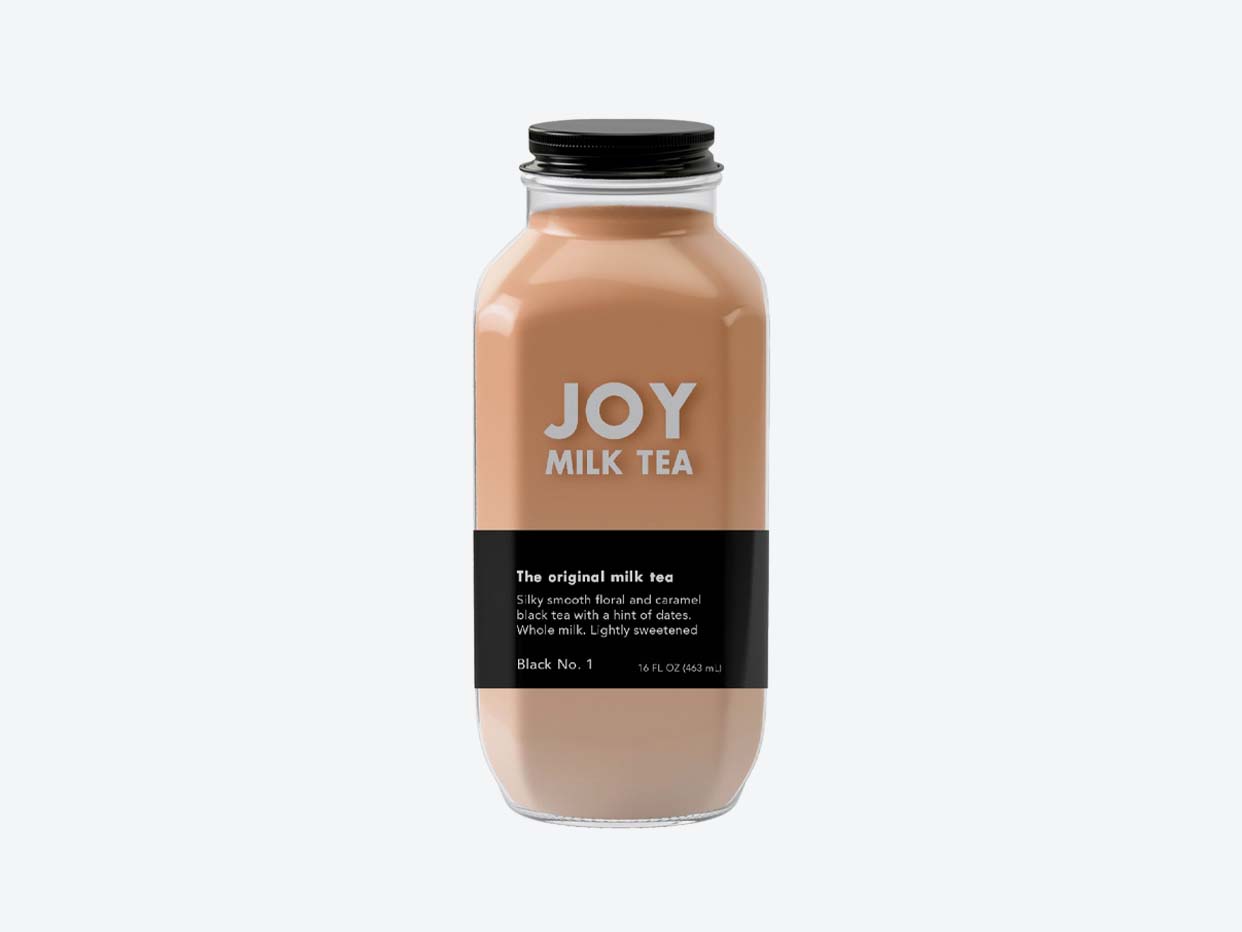 Joy Milk Tea - Black No. 1
$4.49  ·  

11 oz
30 min delivery · 5 min pickup
With all the strength of coffee, and a balanced, unbeatable taste, Joy Milk Tea's Black No. 1 is the perfect caffeine alternative. With a blend of Sri Lanka ceylon and Bukhial assam, this tea is blended with midwest, high-quality dairy to cut any bitterness, while still letting the delicious flavors of the teas come through.
Why You'll Love It:
A perfect, morning-on-the-go beverage. No artificial flavors here, just delicious taste. Black No. 1 is the end result of meticulous fine tuning and testing. With real ingredients, this tea is an excellent coffee substitute, without having to sacrifice taste. Sip and enjoy.
You Might Also Like...