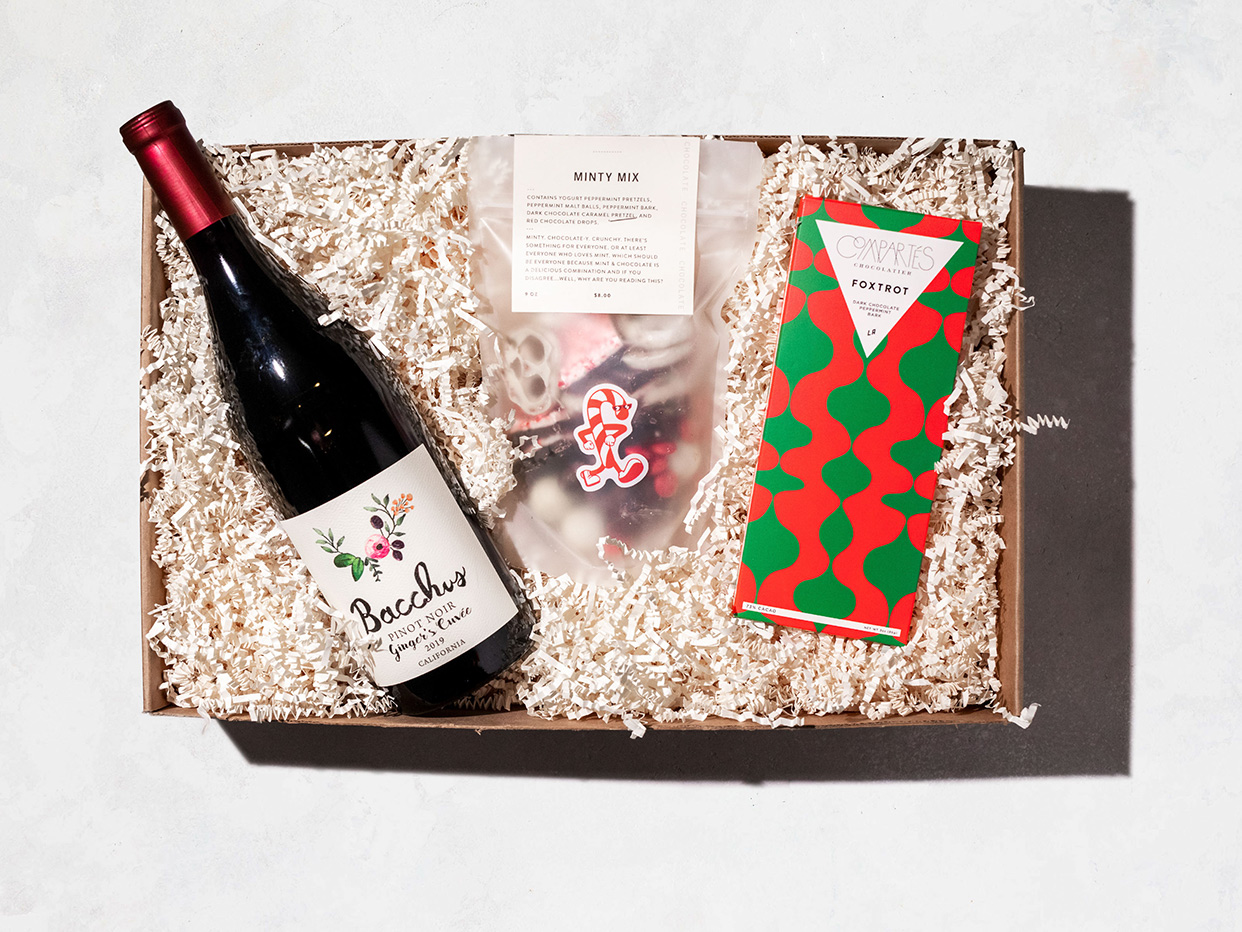 Joy to Pinot Noir Gift Box
$45.00  ·  

1 bundle
30 min delivery · 5 min pickup
A holiday dessert gift box featuring one of our Somm.'s favorite California Pinots, paired with two gourmet expressions of chocolate and peppermint: our Compartes Peppermint Bark, and a homemade Minty Chocolate Mix.
Get inside, kick the snow off your shoes, and cozy up with this gift set by the fire (or central A/C). Whether you're sharing or not, we love how Bacchus is a tried-and-true player to all palates. And for dessert, what beats a homemade brownie and crumble of bark during the holidays? For a touch of sweetness at brunch or the after-dinner dessert tray, "Joy to Pinot" is playing for all occasions this holiday.
You Might Also Like...