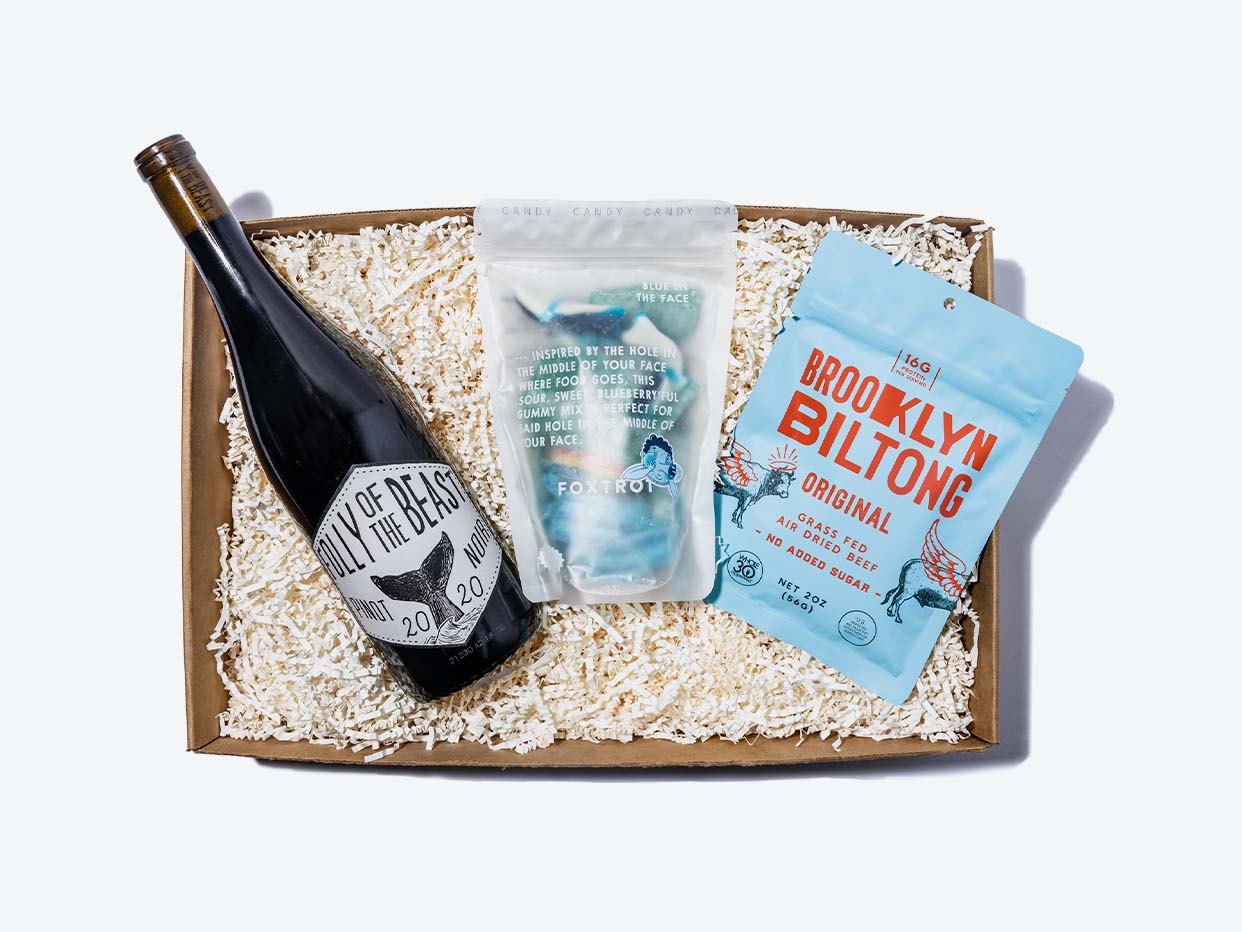 Just 'Cuz
$35.99  ·  

1 Gift Box
30 min delivery · 5 min pickup
An everyday assortment of sweet, savory, and red. Features a bottle of Folly of the Beast Pinot, some of our Blue in the Face Gummies, and a bag of Brooklyn Biltong's grass-fed beef jerky.
Why You'll Love It:
For the snacker, the sweet tooth, the happy hour pour: this one's for the. Especially for the friend or family member who's notorious for buying their own gifts, we got them something they'll always enjoy: quality snackage! Surprise them with delicious flavors, textures, and "mmmmm"'s.
You Might Also Like...