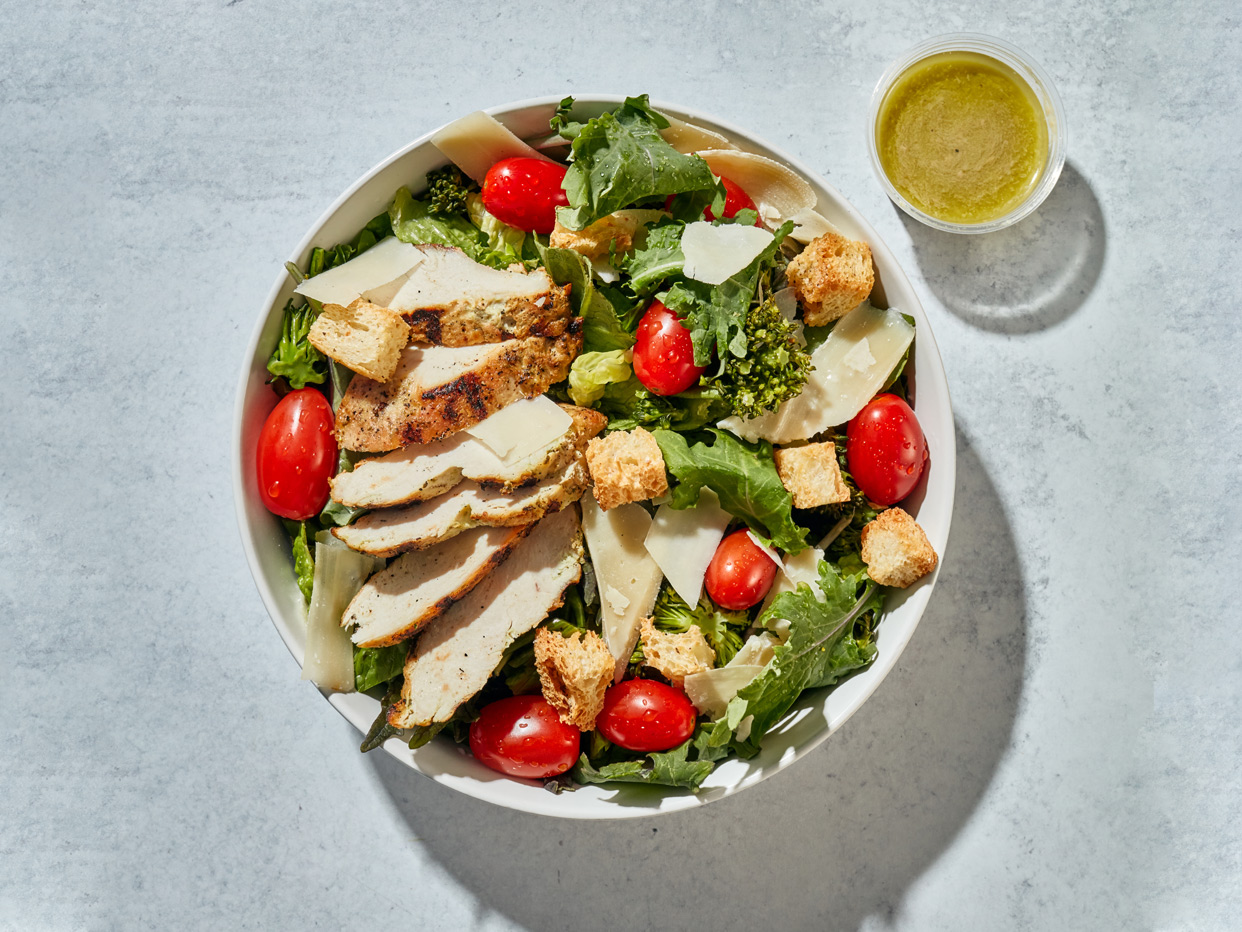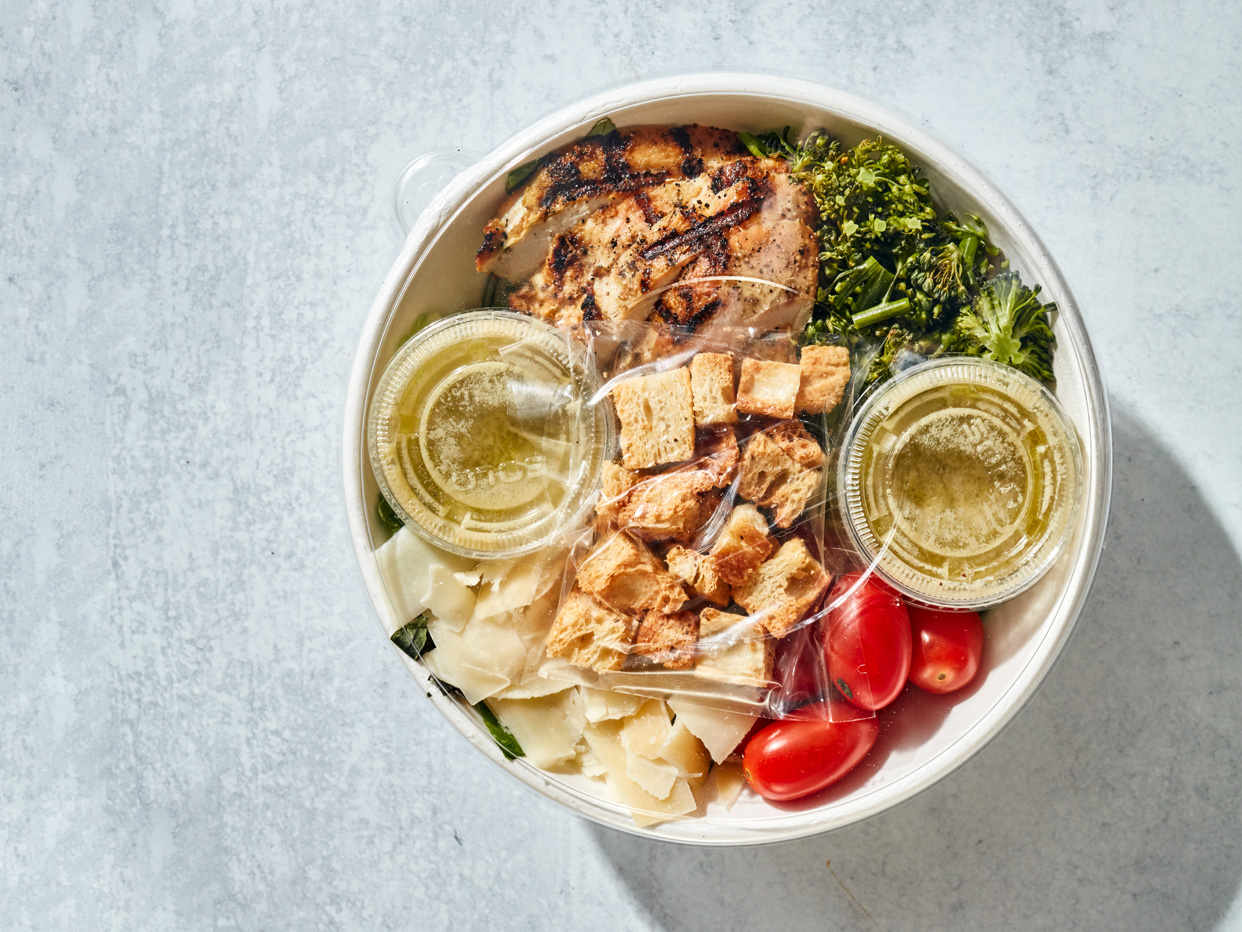 Kale Chicken Caesar Salad
$11.99  ·  

13 oz
30 min delivery · 5 min pickup
The healthy go-to, made with locally sourced baby kale, little gem lettuce, grilled chicken breast, broccolini, cherry tomato, focaccia croutons, and our homemade avocado caesar dressing.
Sure it's the healthy choice, but we made sure that it was also the tastiest choice. We like to think of it as grab-&-gourmet.
Perfect for:
Doing as little dishes as possible
You Might Also Like...