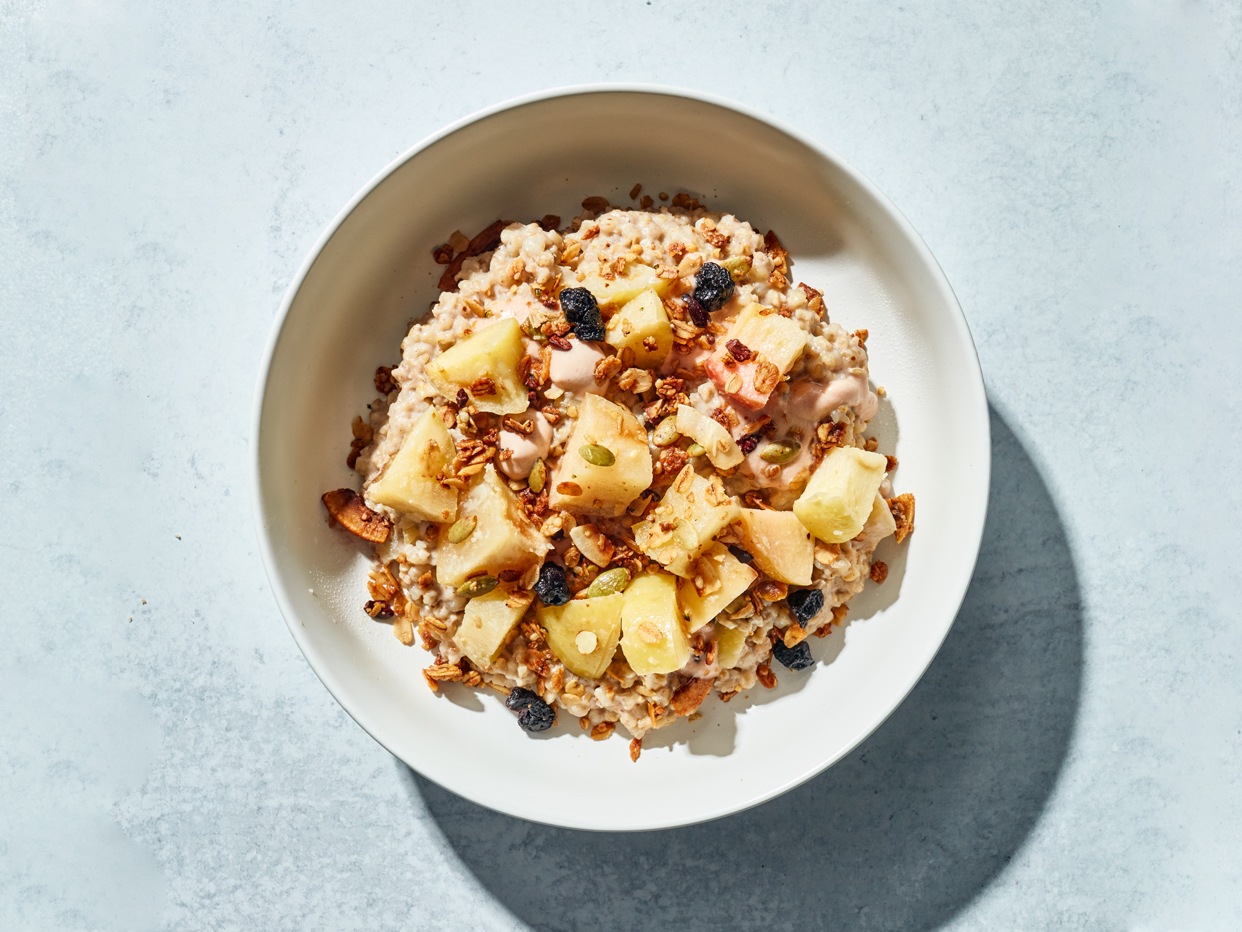 Kasha & Steel Cut Oats
A made-to-order AM grains bowl packed with organic buckwheat kasha and organic steel cut oats—all under a mixture of freshly roasted apples, our homemade Foxtrot granola, and apple cream.
Why You'll Love It:
This bowl achieves that consistency which fills the cracks in between our bones, ya know? With a taste that's pleasantly sweet from our honeyed granola and soft apples, yet hearty from superfood kasha and oats, it's safe to say that this makes eating your grains delectable again. Because sure, we're fanatics for our health at beginning of the year, but we can't deny our sweet tooth.
Perfect For