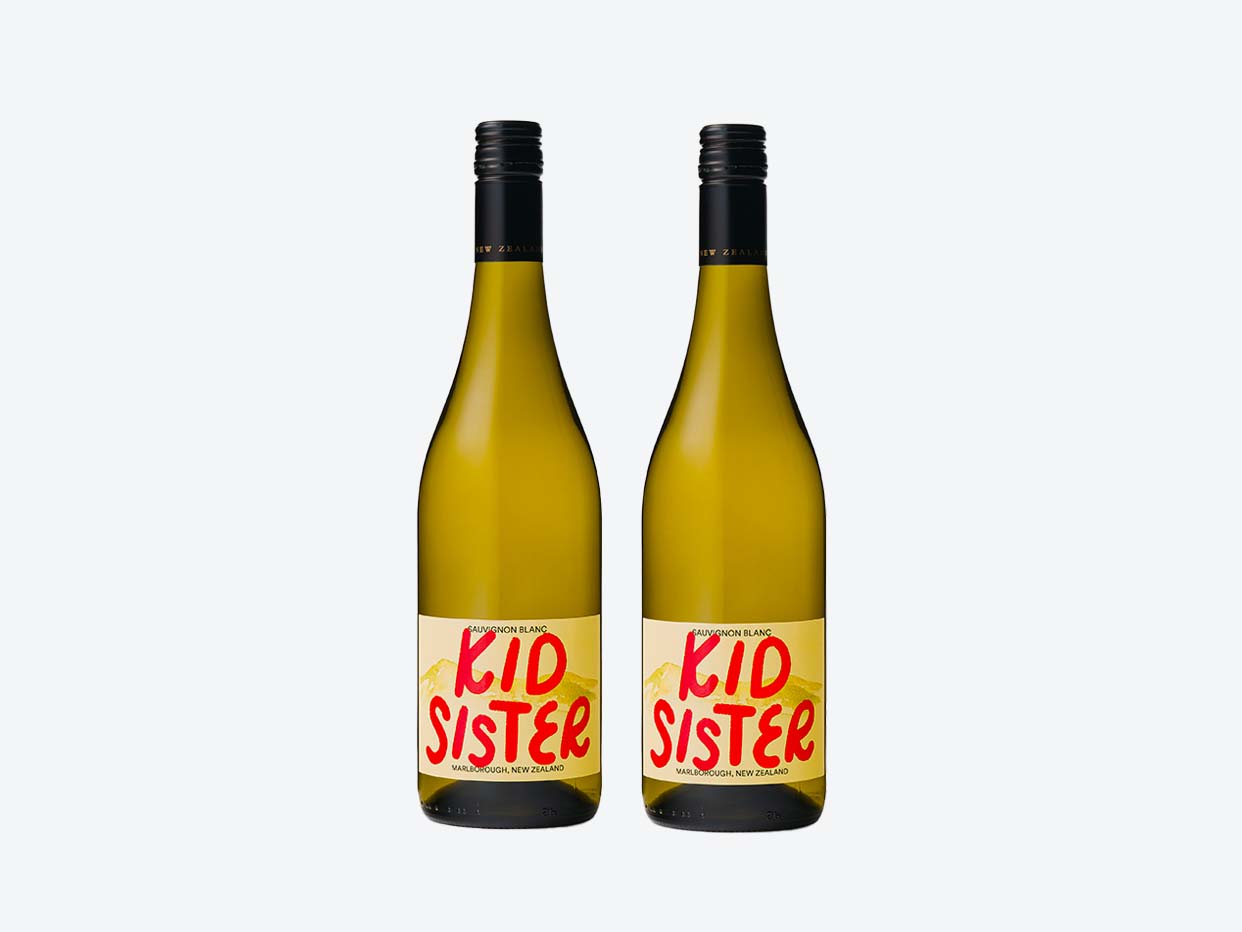 Kid Sister Sauvignon Blanc - Duo
$26.99  

$29.99

  ·  

1 bundle
30 min delivery · 5 min pickup
Current offer:
10% off Everyday Wine Bundles
A duo of our original Kid Sister Sauvignon Blanc label. Notes of key lime, honeydew, cantaloupe, green apple, passionfruit, and a touch of gunflint.
Say hello (again) to everyone's favorite Kid Sister, and this time she's back from her study-abroad in New Zealand. With her, she's brought an effervescent, spunky, and wholly original Sauvi B in a class of its own. This is the medium-bodied take we're craving this time of year, slowly converting us from the France-rooted variety to this exact type of striking acidity only coming out of New Zealand.