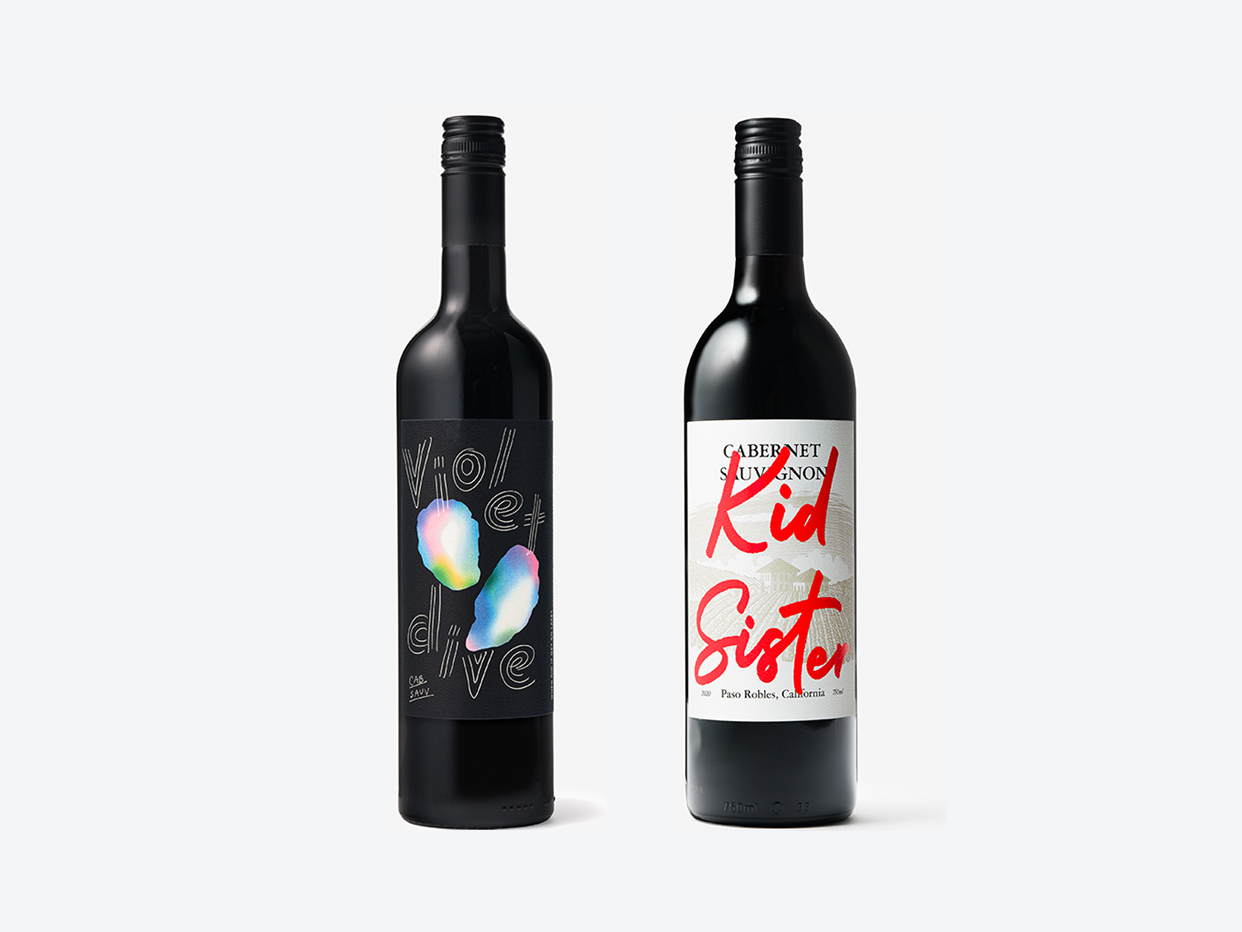 Kid Sister & Violet Dive Cabernet - Duo
$31.49  

$34.99

  ·  

1 bundle
30 min delivery · 5 min pickup
Current offer:
10% off Everyday Wine Bundles
A duo of our original Cabernet Sauvignon labels: Kid Sister and Violet Dive.
Why You'll Love It:
California meets Southern France. Kid Sister Cabernet Sauvignon is from Paso Robles, CA and features notes of dark fruits, cassis, and black cherry. Violet Dive, on the other hand, was made near the Golfe Du Lion with notes of raspberry, strawberry, violets, mocha, and oyster shells. Try them both when restocking the wine cart and see which you enjoy better (it'll be a tough choice).
In this Bundle: