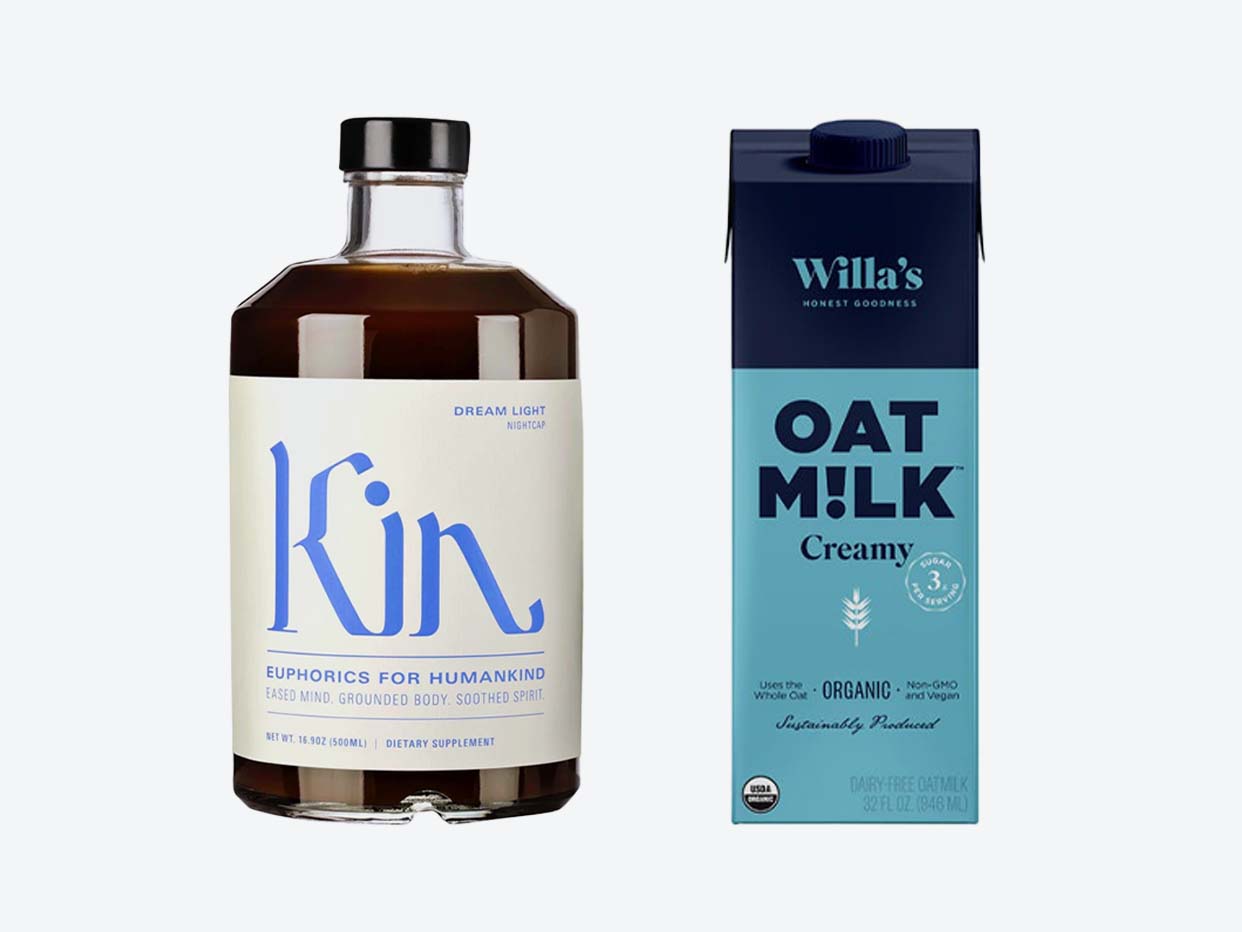 Kin Dream Light & Willa's Oat Milk
$44.99  ·  

bundle
30 min delivery · 5 min pickup
This duo features the base ingredients for a nighttime mocktail of Kin's own making. Include Willa's Oat Milk and Kin's Dream Light botanical beverage made with reishi mushroom for adrenal balance, melatonin for sleepiness, and L-Tryptophan to help summon calm. Just add your favorite decaf tea, cinnamon, and honey.
Why You'll Love It:
This mocktail is like a wave of serotonin right to the brain. It makes having the nightcap classy again—the nootropic plant extracts lulling us naturally into a state of relaxation—and put us down on the pillow for a full night. Aren't you happy there are enough ingredients for multiple? This mocktail is rich, creamy, and a new nightly ritual.
In this Bundle:
You Might Also Like...