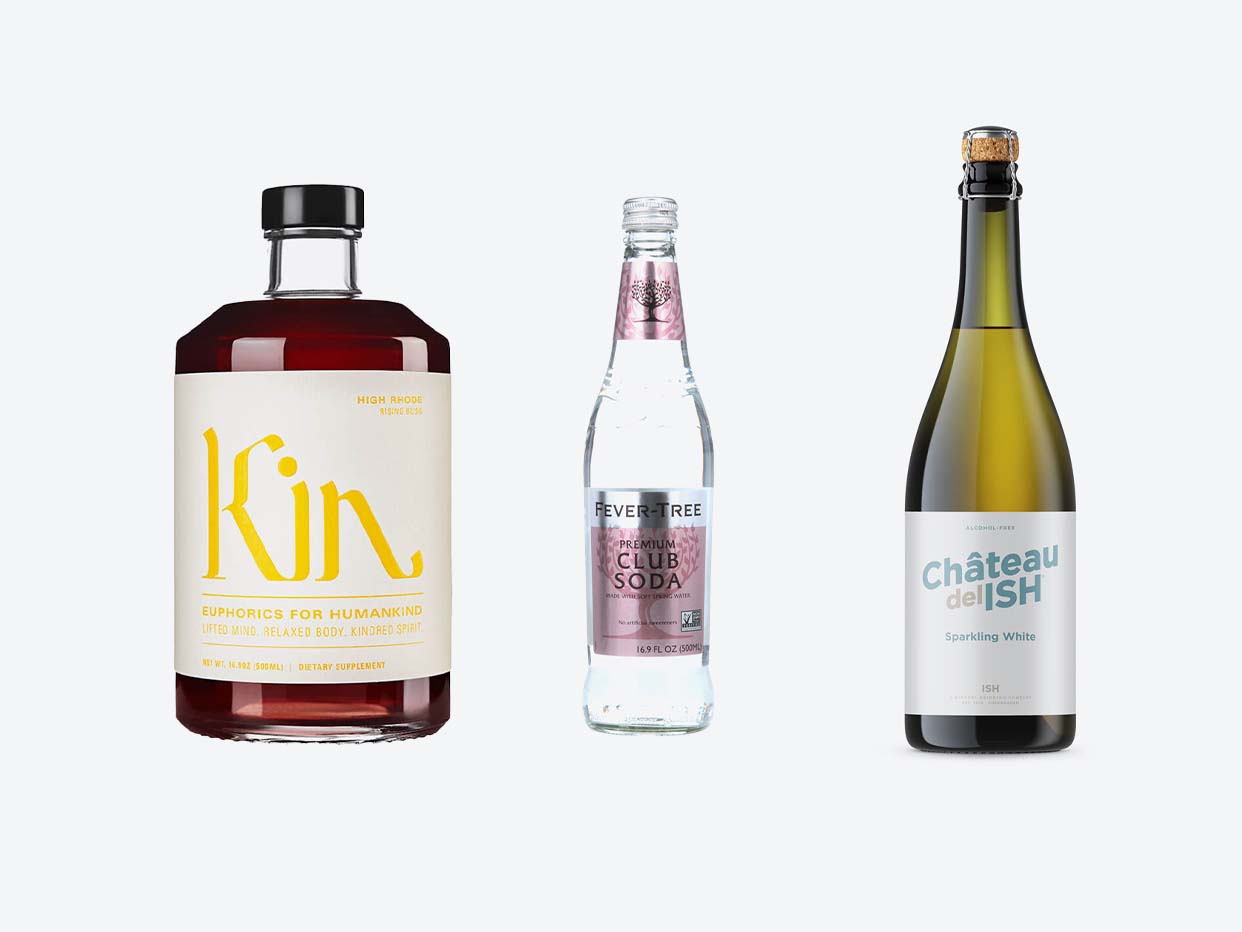 Kin High Rhode Spritz Bundle
$67.99  ·  

bundle
30 min delivery · 5 min pickup
Everything needed to make multiple non-alcoholic, adaptogenic spritzes. Features Château del ISH's Non-Alcoholic Sparkling White, a bottle of Fever Tree Club Soda, and a bottle of Kin High Rhode made with naturally stimulating botanicals.
Why You'll Love It:
You can play around with the ratios, but the bones are all here for a mindful, nootropic, relaxing spritz. Whoever said non-alcoholic meant "not fun" was severely unenlightened, because the fine bubbles, effervescent wine, and bitter aperitif meld so perfectly and pleasantly in the glass that the whole gang needs another.
You Might Also Like...