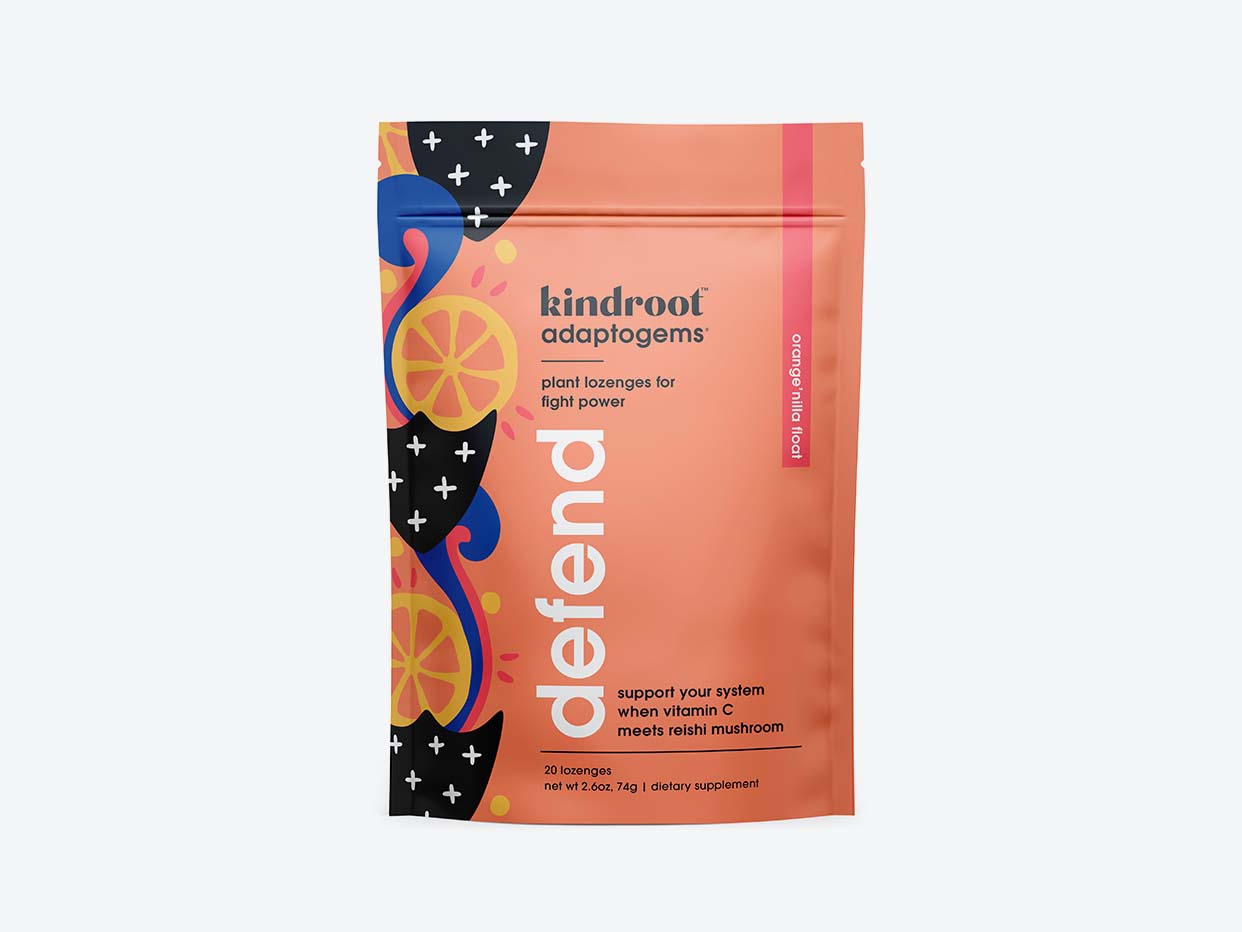 Kindroot - Defend
$14.99  ·  

2.8 oz
30 min delivery · 5 min pickup
Adaptogenic lozenges made with vitamin C to support the immune system, reishi mushroom to encourage calm and resilience, and real orange and vanilla for float flavor vibes. Vegan and organic.
Why You'll Love It:
Gone are the days of supplement powders and flavorless lozenges loaded with irritants. Kindroot just changed our weekly routine for the awesomer (i.e. adaptogenic), and they've honestly become a work-desk staple at our HQ.
Perfect for:
Meeee Time
Upping my pantry game
You Might Also Like...