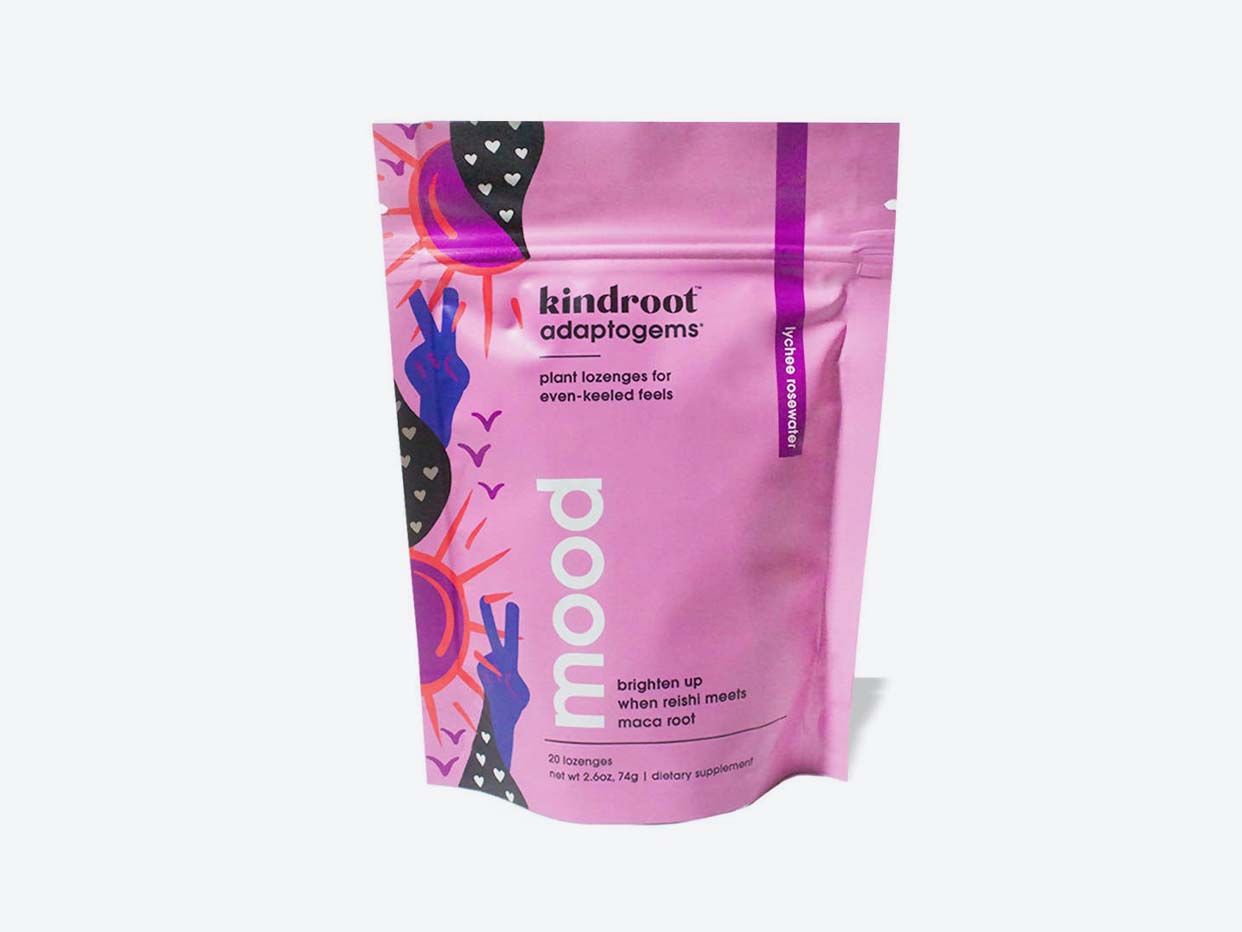 Kindroot - Mood
$14.79  ·  

2.8 oz
30 min delivery · 5 min pickup
Adaptogenic lozenges made with reishi mushroom to help reduce stress, maca root to promote an improved mood, and tropical lychee and rosewater for floral flavor realness. Vegan and organic.
Why You'll Love It:
Our weeks are filled with moments where we want to temper our temper, boost our mood, and achieve even-keeled feels. And the herbalists/alchemists over at Kindroot have found the remedy. Is this the fabled "Chill pill?" Because we've wanted something like this for a long time in a non-invasive, non-irritating way with a natural come-down. For bad rush hours, stressful weekends, and (let's face it) shitty work days: Mood is our best answer to it.
Perfect for:
Meeee Time
Upping my pantry game
You Might Also Like...