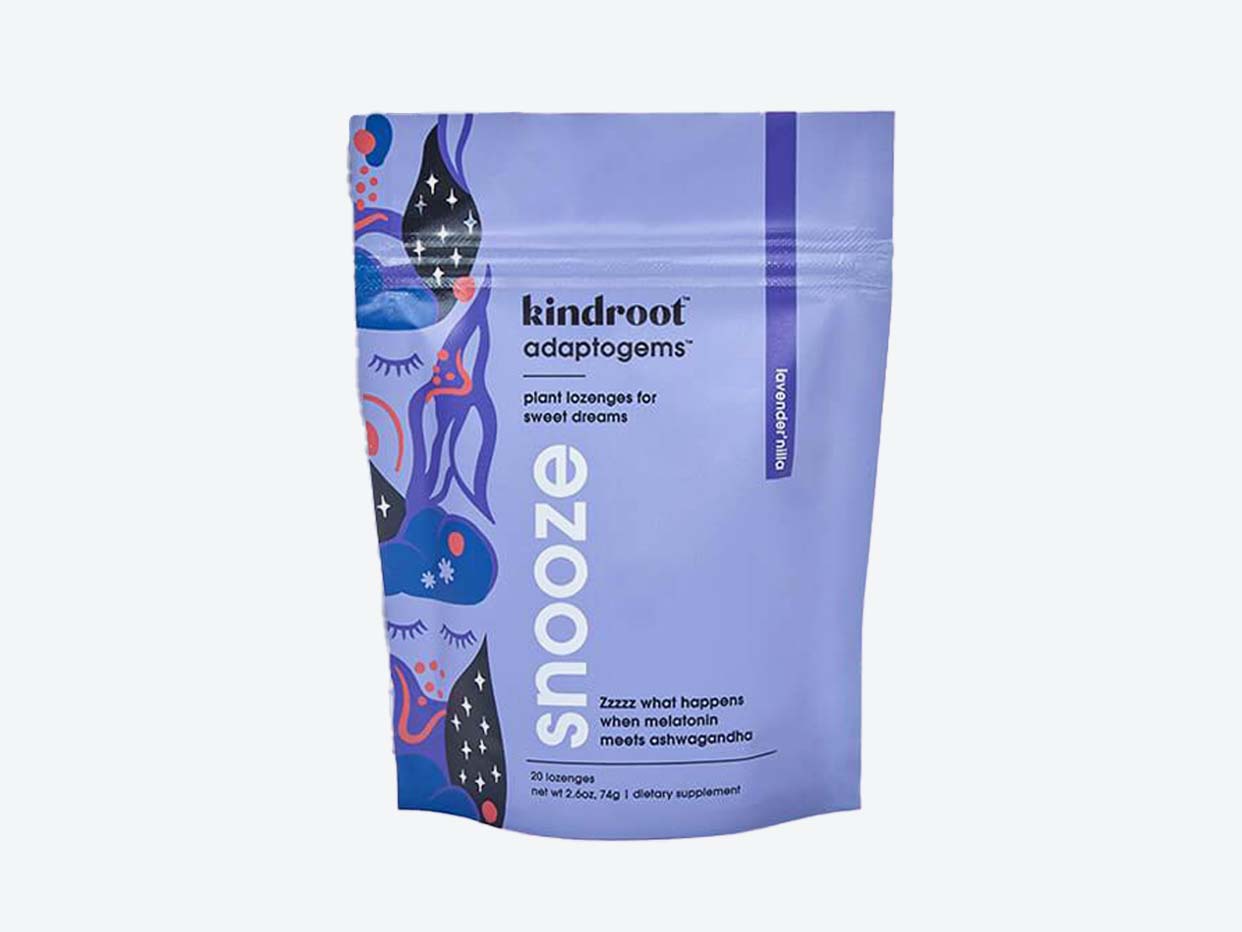 Kindroot - Snooze
$14.79  ·  

2.8 oz
30 min delivery · 5 min pickup
Adaptogenic lozenges made with 3g of naturally occurring melatonin to promote sleep, ashwagandha to encourage calm, and lavender and vanilla for a dreamy, chill flavor. Vegan and organic.
Why You'll Love It:
The last thing we're now reaching for before bed is one of these—not our phone. This is what they mean by "sleep like a baby," and it's the most natural, honest, undisrupted slumber we've experienced in a while.
Perfect for:
Meeee Time
Upping my pantry game
You Might Also Like...